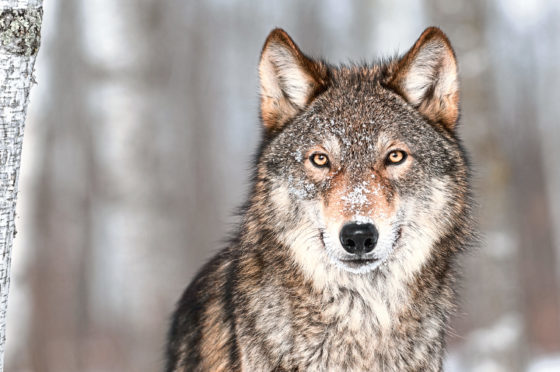 I took part in a nature writing festival at the Royal Botanic Gardens in Edinburgh at the weekend. It was called Connect With Nature.
There is nothing more important on the face of the earth than connecting with nature, because as a species, our connection with nature has become so tenuous that we risk undermining the very ecosystem that holds our planet together.
I am writing the third of a quartet of books about the seasons. The one I'm writing is The Nature of Spring and it follows The Nature of Autumn (2016) and The Nature of Winter (2017). A recurring theme is our need to rediscover how to listen to the land, which is another way of saying "connect with nature".
I have never believed that the land is neutral. I do think that it reaches out to us, that it offers guidance, but also that it is accessible to us if only we are willing to listen.
I wrote in The Nature of Autumn about a day in the immediate aftermath of a storm when it felt that nature was restless. That sounds fanciful perhaps, but sometimes it feels like nature is tapping me on the shoulder, and when that happens I consider it to be part of my job to pay attention.
That day, I made a space and a long silence for myself in a small glen at the foot of one of my favourite mountains, the result of which was a strong sense of distress in the landscape, and that it felt like a part of something much larger than the physical confines of where I sat and what I could see.
So for the last four years, I have been thinking about and writing about how to advance the idea of listening to the land, so that we can tune in to what nature is thinking, and maybe then we will act, because we will have a better idea of what to do.
It is clear to me that from a purely ecological point of view, the best thing we could for nature in Scotland is to restore the wolf. I like to think (because I am essentially an optimist) that the presence of wolves would transform our relationship with nature and strengthen our connection with it.
But what would the wolf think about this Scotland? If we could listen to the wolf, we would effectively be listening to the land, for there is no more whole-hearted ambassador for nature in a northern hemisphere country.
Then I remembered something I had read in a book called Comeback Wolves, in which a group of writers in the western United States set down their thoughts of welcome as wolves began to re-colonise the West. One of them was a teacher of journalism and essayist called George Sibley, a man who loves wolves – and border collies.
He argued that, like border collies, we know that wolves convey a lot of messages without having to make a sound. People who have long relationships with border collies can be party to some of what their dogs are thinking. Sibley's essay wondered out loud about a possible way of tapping into what wolves were thinking – radio collars.
"The radio collar intrigues me, and provides a slender thread of hope…we have hundreds of wolves running around the Rockies with radio collars on their necks transmitting signals into the world around them.
"When we have funding, we intercept these signals and plot them on maps and graphs. In our more astute moments, we attempt to overlay these maps on other maps we have created of the landscape and its coverings, and then we interpret and analyse and write scientific reports.
"But my hope – a somewhat ridiculous hope, but those are the only serious hopes – is that somehow the wolves…will start adapting their capacity for intuitive communication to their radio frequencies and will start broadcasting something that will help us know something we need to know but so clearly don't.
"Yes, it's a long shot, but let's face it, our electronic extensions may be more sensitive than our natural ones these days…If there were something coming through the wolf's collar, actually from the wolf, we might find it electronically where we no longer can empathetically."
And then, just as you start to think maybe he's on to something, there is this:
"Such a consultation, of course, would require that we stop talking long enough to really, seriously, listen, which is probably what most makes it a ridiculous hope."
Four years of scrutinising the performance of our seasons, reinforced by 30 years as a nature writer, suggest to me that the dominant characteristic of life on earth is a climate in chaos.
Nature tells us that every day, but before we can do anything about it we need to take heed, we need to connect with nature. We need to listen.