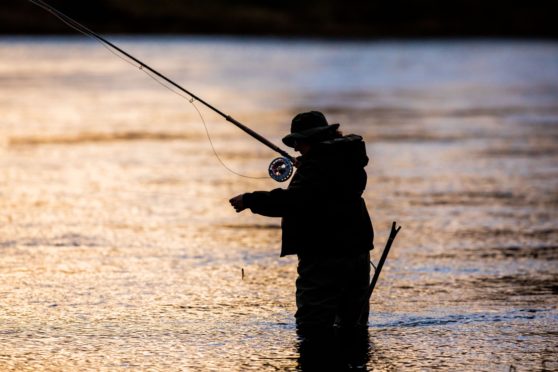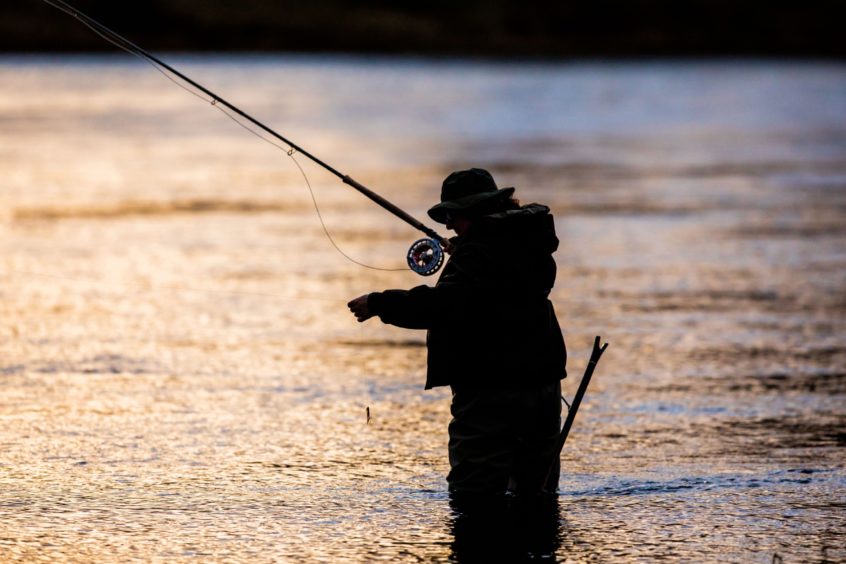 Madam, – I must thank Mr Alan Beattie for his letter to The Courier ("Control predators and you control the cycle", June 4).
It reminded me why I left angling more than 25 years ago.
I had been a very keen wildlife lover and conservationist before I picked up a rod, and in the years I was a very keen fisherman I became increasingly frustrated at the incredible ecological ignorance and indifference to wildlife shown by most in the fishing community, and the hatred displayed when the wildlife might eat a catchable fish.
Hen salmon produce about 600 eggs per pound because a lot of young salmon will die. In fact they couldn't possibly all survive, there wouldn't be enough food to sustain them – they are predators too.
A glaring flaw in Mr Beattie's comments is that the brown trout is almost certainly the biggest predator on very young salmon, but he ignores this.
Yet anything that's conspicuous and happens to eat salmon gets blamed for the apparent decline in salmon numbers.
This in an age of industrial fishing and farming at sea, and soil erosion and pollution in rivers from agriculture, conditions that salmon have never had to deal with in millions of years of existence.
Unbelievably there have been mutterings on social media that the small population of bottlenose dolphins in the Moray Firth need to be 'controlled' to help raise the salmon numbers.
Where does it end?
Most anglers are a far bigger danger, because it's really salmon fishing they love.
So to help that, bankside vegetation and trees, dead wood in the water and weed beds have been cleared.
These are the natural features salmon and other wildlife evolved with.
They provide cover from predators and a source of food.
With them in place a lot more young fish would survive.
As many of our salmon rivers have a significant part of their watersheds on grouse moors, it's likely the negative effects of muirburn to aid grouse shooting as revealed by Leeds University's EMBER report, is a serious problem.
This results in more sediment to cover spawning redds, acidification and fewer invertebrates for the salmon to eat.
I have been raising these issues with angling organisations and clubs for years now, with no response, although two fisheries scientists agree with me that burning moors isn't good for fish.
It's obviously far easier to blame a goosander than a fellow field sport, adding dubious morality to ecological crime.
Les Wallace.
86 Alyth Drive,
Polmont, Falkirk.
Very lucky to have the NHS
Madam, – I have recently returned home after spending around nine months in hospital.
I have had both legs amputated and also suffered from blood clots, fluid on the lungs, pneumonia and a few other less serious ailments.
The amputation surgery took place in Ninewells Hospital Dundee, and the recovery, rehabilitation and occupational therapy took place in St Andrews Community Hospital.
Much is written about the shortcomings of the NHS, but based on my experience the treatment I received has been excellent.
The nursing and auxiliary staff and the occupational therapists in St Andrews have been exceptional and I owe them my sincere gratitude.
All of the staff on the ward, regardless of position or seniority, provided me with the greatest care and attention and I will be forever grateful to them – and I will miss all of them.
Since my return home Fife Council have provided me with a care package which is extremely comprehensive and professional, and the carers attending to me cannot be faulted in any way.
In addition to the care provided by Fife Council staff, the occupational therapists from St Andrews Hospital have visited my house regularly to monitor my progress.
We are very lucky to have such wonderful health professionals.
I can never thank them enough.
Ruth M Baines.
21 Harbourlea,
Anstruther.
Soft touch on prison terms
Madam, – The soft-touch Scottish Government are considering proposals to phase out short prison sentences.
This would extend the presumption against three month sentences to 12 months.
The public are strongly against this and the judiciary have pointed out that criminals set to receive a 15-18 month sentence may be able to reduce this by pleading guilty and thus get a "get out of jail card".
Should criminals get this soft-touch treatment they should be warned that if they commit another crime or breach their bail conditions they will be jailed for 10 years.
That would stop reoffending and reduce crime rates immediately.
Clark Cross.
138 Springfield Road,
Linlithgow.
Don't forget Russia's role
Madam, – While attention has quite rightly been focused on the D-Day landings and the role played by the British, American, French and others in the liberation of German-occupied Europe, one should not forget the Soviet Union's crucial role in winning the war.
Starting in 1941 the Soviet Union bore the brunt of the Nazi war machine and played perhaps the most important role in the Allies' defeat of Hitler.
By one calculation, for every single American soldier killed fighting the Germans, 80 Soviet soldiers died doing the same. An estimated 26 million Soviet citizens died during the Second World War, including as many as 11 million soldiers.
At the same time, the Germans suffered three-quarters of their wartime losses fighting the Red Army.
The Russians paid almost the entire 'butcher's bill' for defeating Nazi Germany, accepting 95% of the military casualties of the three major powers of the Grand Alliance.
The epic battles that eventually rolled back the Nazi advance – the brutal winter siege of Stalingrad, the clash of thousands of armoured vehicles at Kursk (the biggest tank battle in history) – had no parallel on the Western Front, where the Nazis committed fewer military assets.
The savagery on display was also of a different degree than that further west.
By some accounts 60% of Soviet households lost a member of their immediate family. We shouldn't forget their key role in winning the Second World War in Europe.
Alex Orr.
2 Marchmont Road,
Edinburgh.
We must always be grateful
Madam, – As the Great War becomes a distant memory to many, it's distressing the Second World War appears to be going the same way.
While there were many commemorations of the D-Day landings,there was also a great deal of apathy from people who felt there was too much coverage of it.
Listening to the few heroic soldiers who are left, who had no choice but to take part in the horrific conditions they endured, should surely convince all of us under the age of 75 we should be eternally grateful for the sacrifices they made
And, sadly, the sacrifices made by those who didn't come home.
Eric Travers.
38 Gellatly Road,
Dunfermline.