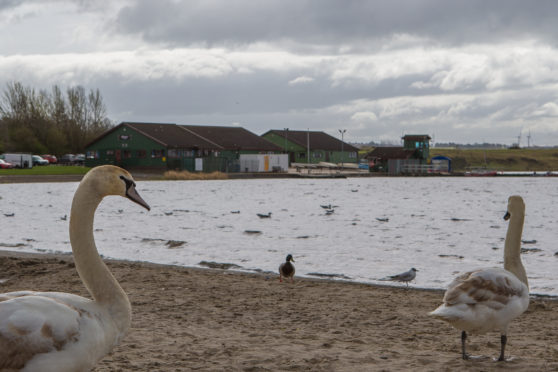 A popular Fife park's loch is back in business after it was declared off limits following a contamination scare a fortnight ago.
Members of the public were told to stay away from the water at Lochore Meadows Country Park after a number of fish were found dead, with warning signs erected around the loch advising people to avoid it.
The alert came after staff at the park revealed around 200 fish, including perch, pike, roach and eel, had died as a result of a suspected pollution incident and had washed up on the shore around the loch.
However, the Scottish Environment Protection Agency (Sepa) has carried out a number of tests on the water over the past two weeks and the loch was declared safe on Friday morning.
Mystery still surrounds what caused the mass fish deaths, as other wildlife and birds seem to have been unaffected but experts have suggested a man-made cause – such as a pollutant – was not to blame.
A Sepa spokesperson said: "Officers investigated the deaths of a number of fish and molluscs at Loch Ore which were discovered on August 30.
"Chemical analysis of water samples taken from the loch came back within the normal ranges and further sampling carried out this week showed no evidence of this incident being linked to pollution.
"While this incident is likely due to a naturally occurring event, no further evidence of environmental impact has been found on fish, molluscs or eels this week and we will work with partners to monitor the loch over the coming weeks for any potential changes in water quality."
A spokesman for Lochore Meadows Country Park said: "We have been advised that the restrictions imposed on access to the water at Lochore Meadows Country Park two weeks ago have now been lifted.
"SEPA have advised us that the water is safe to use.
"The most likely explanation for the death of a number of fish is a naturally occurring bio-toxin which is no longer present. We are grateful to park users for their patience during this period."
Water-based activities have been cancelled for the past two weekends, while last weekend saw a triathlon event shortened to a duathlon as participants were told they should not enter the loch for the swimming leg of the competition.
Now the restrictions have been lifted, all activities at the loch are expected to return to normal, although members of the public should check with the Lochore Meadows outdoor education centre first.