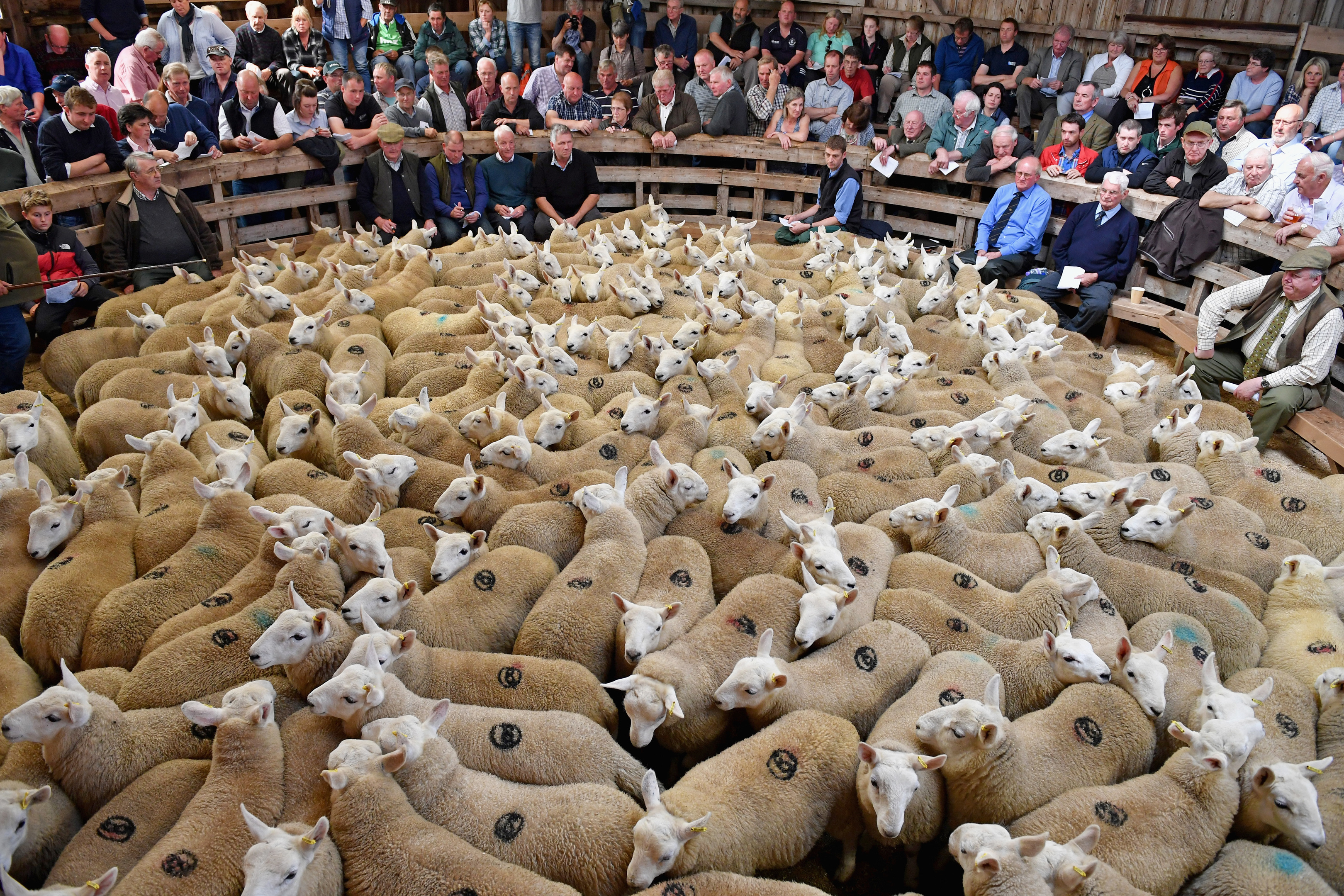 New Zealand's powerful meat promotional body has begun discussions with UK producer groups about the possibility of collaborating on post-Brexit lamb deals to third countries.
According to Sam McIvor, the chief executive of Beef and Lamb New Zealand (BLNZ), negotiations started some months ago, and this week BLNZ representatives met Phil Stocker, the chief executive of the National Sheep Association.
At stake, post-Brexit, is the possibility of the two nations jointly agreeing to supply third countries such as the United States and Saudi Arabia when their lamb is in season.
Mr McIvor said the UK and NZ lamb industries were complementary because their production seasons were at opposite times of the year.
"We see good opportunities with the uncertainty of Brexit to look at third countries where we might be able to work together to grow new markets where we can supply together 365 days of the year," he said.
Speaking after this week's meeting, Mr Stocker said it would be "foolhardy" for his association not to have the discussion with the kiwis.
"It makes sense to have a dialogue to see if we could unite and share knowledge," he said.
However he admitted the timing was sensitive because of UK sheep farmers' frustration over New Zealand imports into domestic markets
The news comes just days after NFU Scotland's vice-president Martin Kennedy called for a substantial reduction in New Zealand's tariff-free quota of lamb to the UK and the union launched a wider campaign for Scottish lamb to be given more prominence on supermarket shelves.
Mr McIvor said his organisation was in the early stages of investigating which countries could be targeted jointly by the UK and NZ. And he added that a deal to supply third countries might well lead to the New Zealanders sending less lamb to the UK.
Referring to a post-Brexit world, Mr McIvor said BLNZ worked closely with private meat companies and Government in order to get the best trade deals.
"We don't have an option but to be good traders so we're good at building relationships internationally, we're good at understanding customers, we do a good job of producing stuff, so whether that's around efficiency of production systems, or our food safety standards or traceability standards, we work really hard at those to make sure they don't trip us up getting into markets."
New Zealand has 29 million sheep and exports 90% of produce to 120 countries around the world. Half the lamb is exported to Europe, and half of that comes to the UK.
*See tomorrow's Farming Matters for a feature on New Zealand farmers' experience of farming without subsidies
nnicolson@thecourier.co.uk