East Coast Main Line maintenance 'could be to blame' after rail debris smash through Carnoustie window
By
Janet Thomson
November 15 2019, 8.57am
Updated: November 15 2019, 11.04am
A Tayside property developer has suggested a maintenance issue could have been responsible for a heavy metal clip smashing through the window of one of his properties with "potentially tragic consequences."
David Shepherd, a director of Forfar-based Taylor Shepherd Residential Limited, spoke out after Network Rail claimed the metal pandrol was placed on the track before being "projected forward" when a train travelled over it.
It was thrown through the air at such a force it crashed through the window of childminder Louise Stewart's home in Carnoustie in the early hours of August 21.
Video that accompanied our original article is above this story.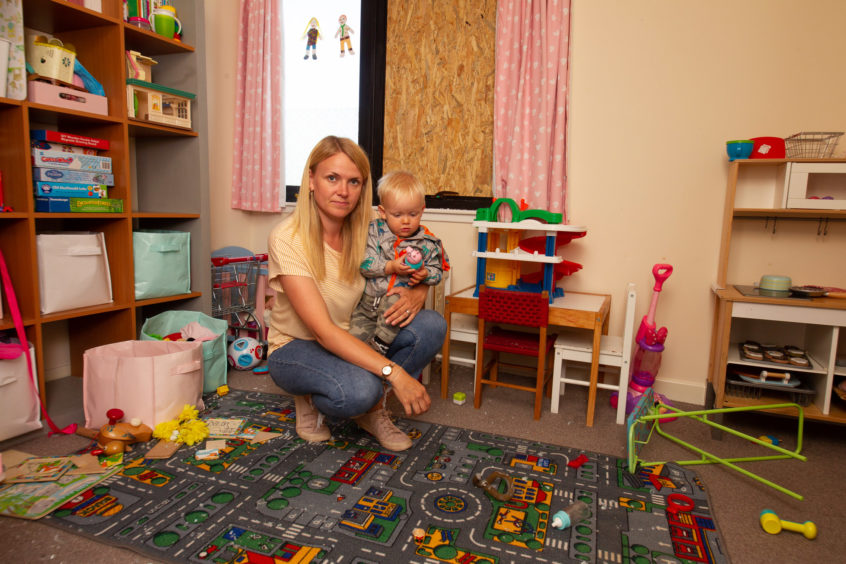 Mr Shepherd has questioned maintenance work on the track before the incident, asking if the clip had been "inexplicably forgotten."
Mrs Stewart and her husband Iain were woken in the early hours of the morning after hearing a loud bang in the children's playroom.
She said a child could easily have been badly hurt if the piece of metal, identified by Network Rail investigators as a pandrol clip, had come through the window during the day.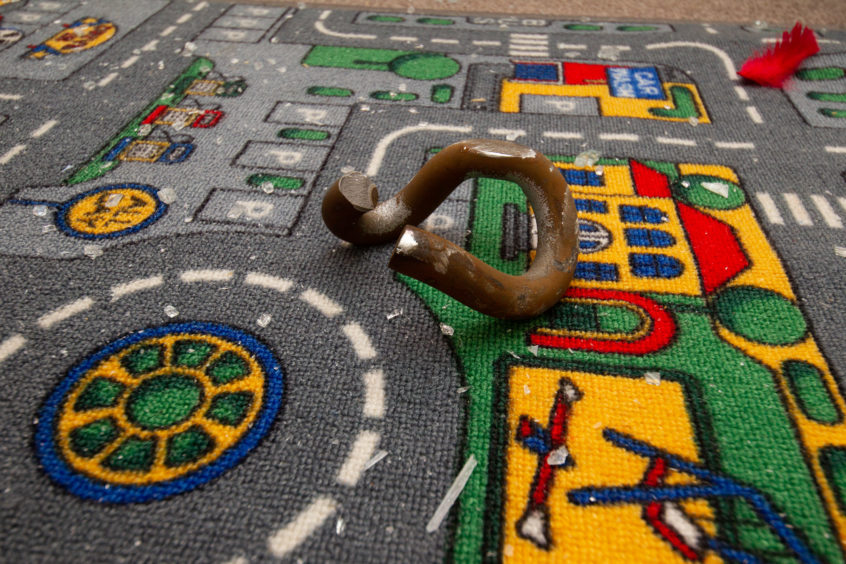 At the time Network Rail engineers inspected the line and found there were no clips missing.
The company has since investigated the "very unusual and rare incident" and has concluded the clip was deliberately placed on the track.
In a letter to Mrs Stewart from Dave Boyce, Network Rail's senior communications manager, the company stated, while the investigation report shows the initial track inspection did not find any missing clips, a fuller investigation discovered one clip was missing and lying nearby, at the side of the railway.
The letter continued: "There were no signs of the tail of the pandrol remaining in the vicinity.
"The pandrol found within your property was sheared with the tail missing and this would be consistent with our findings.
"We have carried out track investigations and there are no defects which could have explained how this happened.
"Our reasoned assessment, in the absence of track defects, is a loose clip was placed on the rail itself and it was projected forward when the train travelled over it, but we will never know for sure."
Mr Shepherd suggested the clip on the track could be a case of "maintenance gone wrong."
He said: "From having no defects after an inspection there was then a missing clip after a fuller inspection.
"Added to a theory that a full clip was left on the track – does this sound like maintenance gone wrong?
"It is not a stretch of the imagination to have a rail crew remove a defective pandrol, place the replacement on the rail with intention of fitting it, only for it be inexplicably forgotten about with potentially tragic consequences.
"Was any work carried out beforehand?"
Network Rail did not respond to repeated requests for comment.