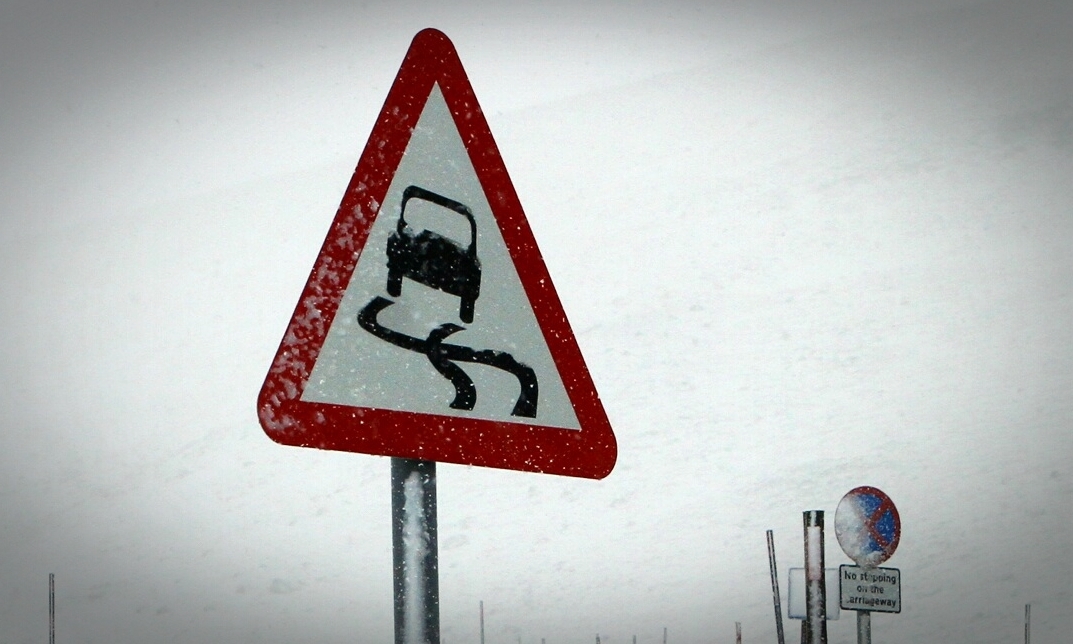 Wintry conditions have sparked weather warnings across Tayside and Fife – with motorists told to take care on local roads.
Heavy snowfall has been reported in Angus and Perthshire, with showers also landing in Dundee and Fife.
Tayside Police Division warned drivers to exercise caution after posting a photo of a snowy A928 Kirriemuir to Glamis road.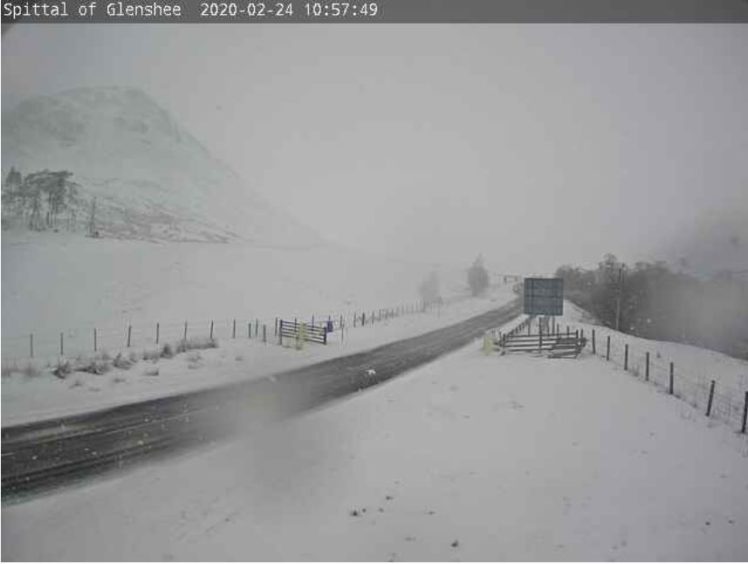 The wintry showers are expected to move further into the north-east across the afternoon with forecasters warning of "significant accumulations" of up to 8in of snow possible on higher ground.
Yellow #weatherwarning in place for much of #Scotland from 3am until 10pm, with snow expected particularly on higher ground. Always travel with caution and drive at appropriate speeds #WeatherAwarehttps://t.co/hTUVD5sLEo

— Tayside Police (@TaysidePolice) February 23, 2020
A yellow weather warning for snow is in place across the vast majority of Scotland, from the border to north of Inverness, until late on Monday evening.
Another is in place for ice from 8pm on Monday until 10am on Tuesday. It covers almost all of Tayside and Fife, except for Dundee and parts of the Angus and Fife coasts.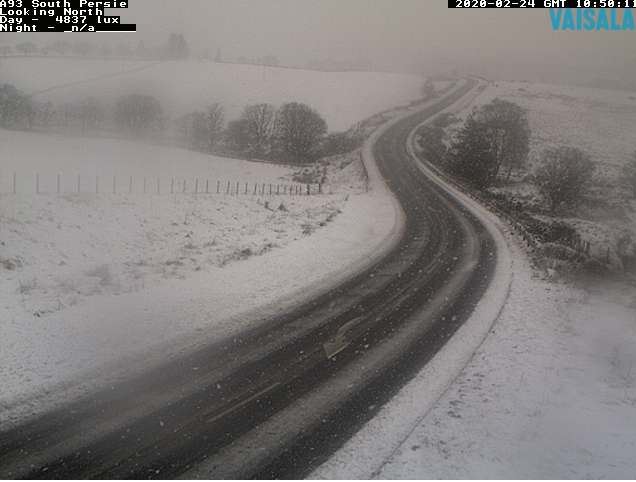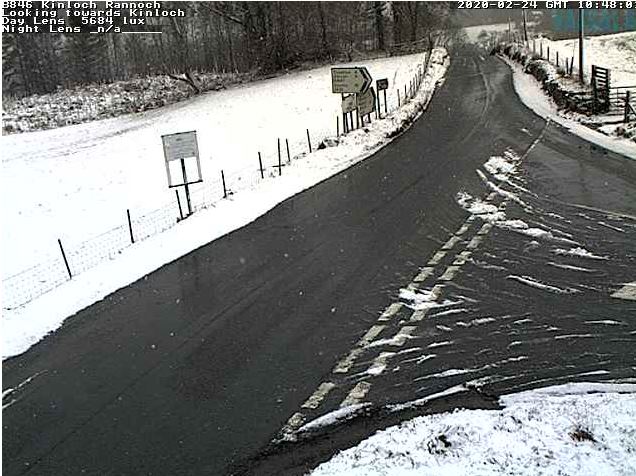 The Met Office snow warning states: "Snow is expected to spread north-eastwards into Scotland early on Monday, perhaps even falling to low levels during the morning rush hour across and to the south of the Central Belt of Scotland, before spreading northwards into the rest of the warning area.
"Across the south of the warning area, snow may turn to rain during the afternoon, but further north, and especially on higher routes above 200m significant accumulations of snow may occur during the afternoon and evening.
"Here, 2-5 cm snow is likely above 100-200m whilst above 300m 10-20cm snow may build up."
Extra care required on the roads if your are out and about today. Below is a photo of the A928 linking Glamis and the A90 this morning. pic.twitter.com/d2McYVwBc2

— Tayside Police (@TaysidePolice) February 24, 2020
Central, Tayside and Fife – YELLOW Weather Alert, Further wintry showersacross the north of the UK, with icy patches leading to possible hazardous travel https://t.co/VuZfMJWMdZ #TSWeatherAlert

— Traffic Scotland (@trafficscotland) February 24, 2020
The Met Office also warned that rural communities could become stranded and told Scots to expect delays and cancellations to travel plans by road, rail, and air.
Transport Scotland said there may be disruption to travel during rush-hour, particularly in the Central Belt.
A Transport Scotland spokesman said: "We are being advised by the Met Office to expect significant amounts of snowfall across much of Scotland overnight and into Monday morning, in particular in the Central Belt during rush-hour, so there is potential for people's journeys to be disrupted.
New #snow for #glenshee falling here now in Br. Of Cally. Big refresh for @theglenshee and @thecabinsk1hire ❄️❄️❄️🎿 #Scotland #ski pic.twitter.com/yPkqaubM6R

— Henry Orr (@HJBORR) February 24, 2020
@WindyWilson88 #yaysnow.. #snow #fife #centralfife 😁 #monthesnow 2 degrees ⛇❄️⛇❄️⛇⛇❄️⛇❄️ pic.twitter.com/ge9T3sLd8o

— Caroline (@Tweetypie262) February 24, 2020
"As always, we ask that people check for the very latest information before heading off on their journeys, drive to the conditions and follow any Police Scotland travel advice.
"People can check Traffic Scotland's travel service which will give details of what's happening on the trunk road network, allowing them to plan ahead as necessary.
"Other modes of transport – ferries, trains and flights – may also be disrupted, so we ask people to check with their operators before setting out."
Forecasters warn that the snow may cause travel delays on roads and leave some vehicles stranded, while there may also be delays or cancellations to rail and air travel.