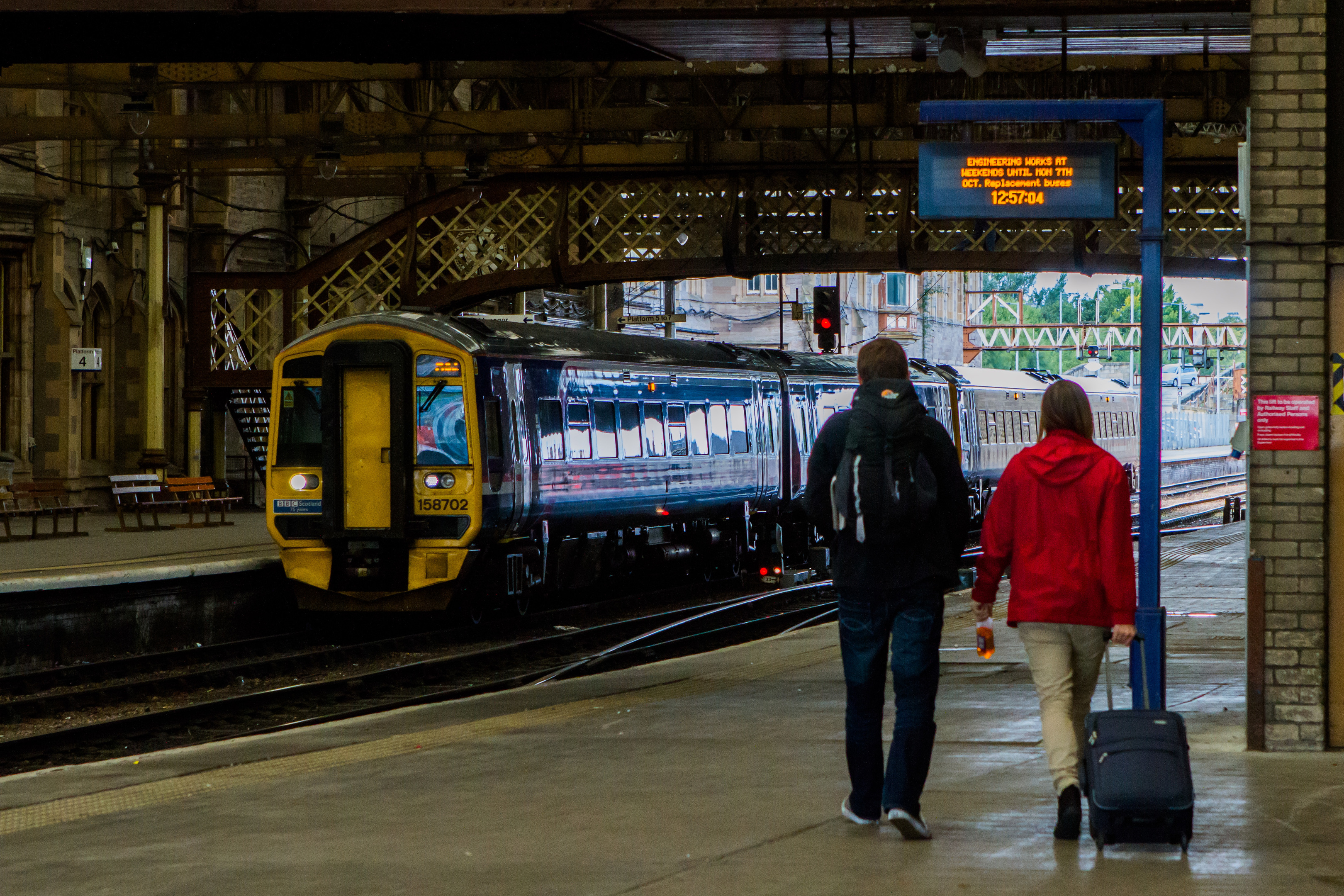 A peak-time train travelling between Perth and Edinburgh was so overcrowded it was been branded a "recipe for disaster" by an MSP.
Following complaints, Mid-Scotland and Fife's Liz Smith, said the 5.02pm service that ran last Friday is "not the type you expect from ScotRail," and urged the firm to review its policies after providing only two carriages for the journey.
Scores of passengers who boarded the vehicle at Kirkcaldy and then Inverkeithing were forced to stand for the remainder of the journey to Edinburgh Waverley station.
Kirkcaldy-based James Smyth, 65, who travelled on the train with his two grandchildren, aged six and nine, said it was a "disgrace" so many people were left standing.
He said: "You would have thought they could have put on more carriages at this time, as it was pretty much the same scenario last Friday. This is really a safety concern, especially with the train travelling fairly fast at times."
Ms Smith said: "This is not the type of service passengers expect from ScotRail and is definitely not the top-class service the Transport Minister has promised to deliver.
"Commuter services during peak periods are expected to be busy, but you would hope ScotRail could anticipate this demand better and put on more carriages, especially during the festive season.
"Crowded trains, with young children standing, are a recipe for disaster and I would encourage ScotRail to look at how they manage these journeys in the future."
A ScotRail spokesperson conceded they "don't want kids standing" but stated they try to put on extra trains during the festive season.
She said: "We plan the number of carriages provided on each service based on passenger counts that we undertake on a regular basis. The most recent count that we have for this service was in March this year which showed a maximum of 35 passengers travelling.
"The number of seats… varies, but we plan them on the basis of 136 seats, which should be more than sufficient for the number of passengers we forecast to travel on this particular service."
A Transport Scotland spokesperson added: "As part of their bid for the ScotRail franchise, Abellio had a plan to minimise overcrowding, which is also an important part of the improvement programme now underway, and it is absolutely vital the company delivers on that commitment.
"We are currently taking forward the largest ever train improvement programme, with £475 million being invested."
ScotRail issued leaflets to passengers last week in which Margaret Hoey, station team manager at Glasgow Queen Street Station, was quoted as saying: "I'd be the first to admit that it has been a bit of a bumpy ride these past few months.
"We're building a better railway to run brand new trains. That doesn't come easy – especially when you're still running a full service. Our performance is getting back to what it should be."
The leaflet claims ScotRail's train performance is "moving up" at 89.8%, and also stated that nine out of 10 trains arrive on time.