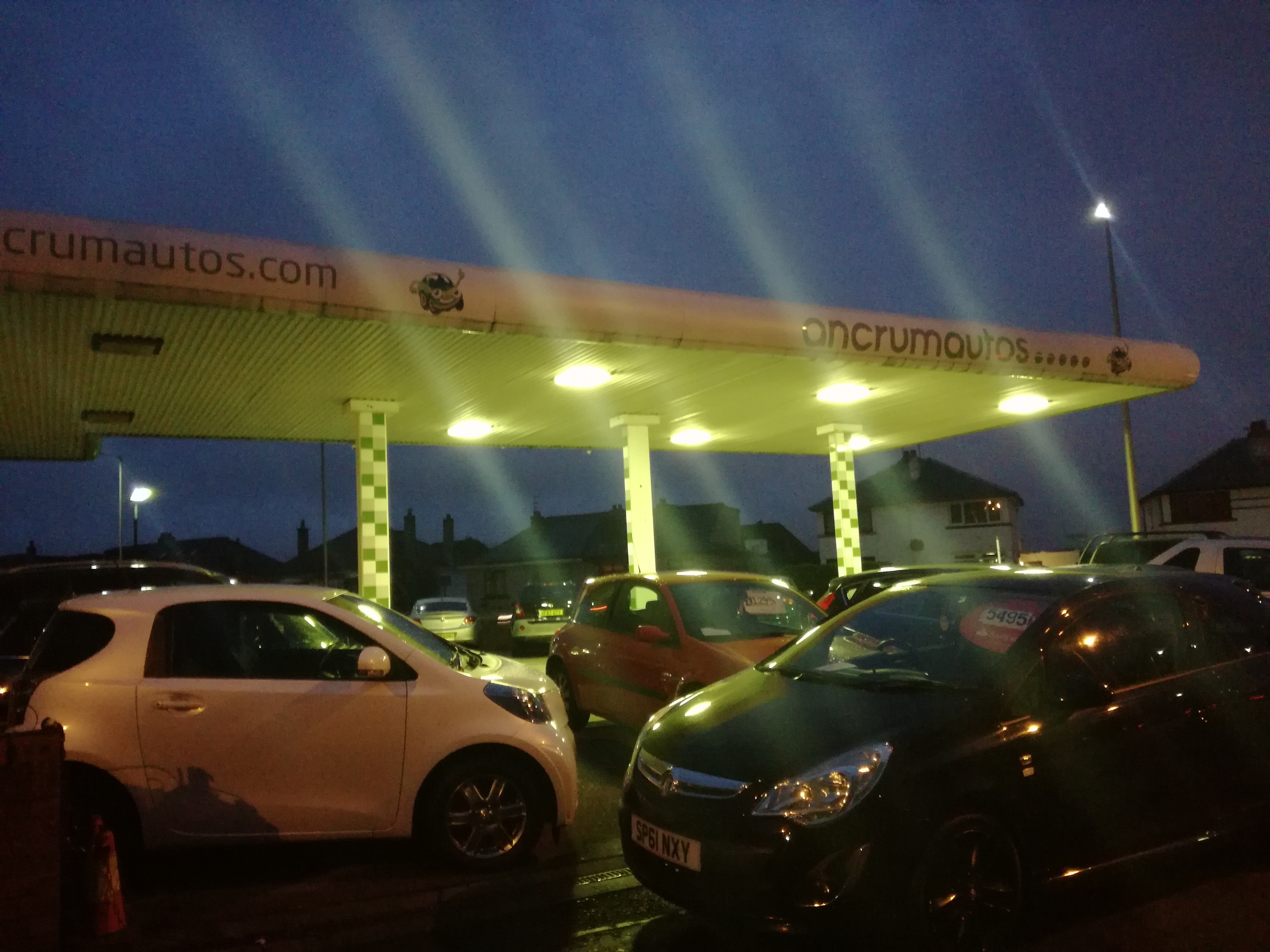 The owner of a Dundee car garage is offering a "substantial" reward for information on the theft of £40,000 worth of vehicles.
Ancrum Autos, located in the Charleston area of the city, was raided in the early hours of Sunday morning.
Thieves battered through a door and then through a shutter to steal sets of keys.
Seven cars including two Audi A4s and a BMW 120 were then taken.
Police have so far located just one of the stolen vehicles, a black Mercedes C220 which was found abandoned in Dryburgh.
A spokesman for the garage confirmed the owner of the firm is prepared to offer a reward in exchange for information leading to the return of the stolen cars.
The spokesman said: "They (the thieves) spent about 15 minutes kicking in the door and then through the shutter.
"It's going to cost £4000 to fix the door and replace the bollards.
"They came and took one car and drove that away and then came back and took more.
"They were seen filling one of the cars with fuel at a garage on the Forfar Road and then drove off without paying.
"The police have the CCTV from here."
In all, thieves stole a black Mercedes C220 (registration SL06 ZSR), a black BMW 120 (FV08 ZRC), and orange Nissan Qashqai (SG57 CNA), a white Renault Clio (SV59 ESG), a red Suzuki Swift (SL61 OEV), a black Audi A4 (SG58 OEV) and a red Audi A4 with a black roof ( GV57 YHX).
The black Mercedes C220 was later recovered.
A police spokesman confirmed: "Police Scotland is appealing for information after seven cars were stolen from Ancrum Autos, Charleston Drive.
"The cars were stolen from the forecourt sometime between 4.30pm on Sunday December 11 and 8.15am on Monday December 12.
"The black Mercedes C220 has since been recovered in Dundee.
"Anyone who knows where the stolen cars are now is asked to get in touch with Police Scotland on 101. Alternatively information can be passed anonymously via the charity Crimestoppers on 0800 555 111."