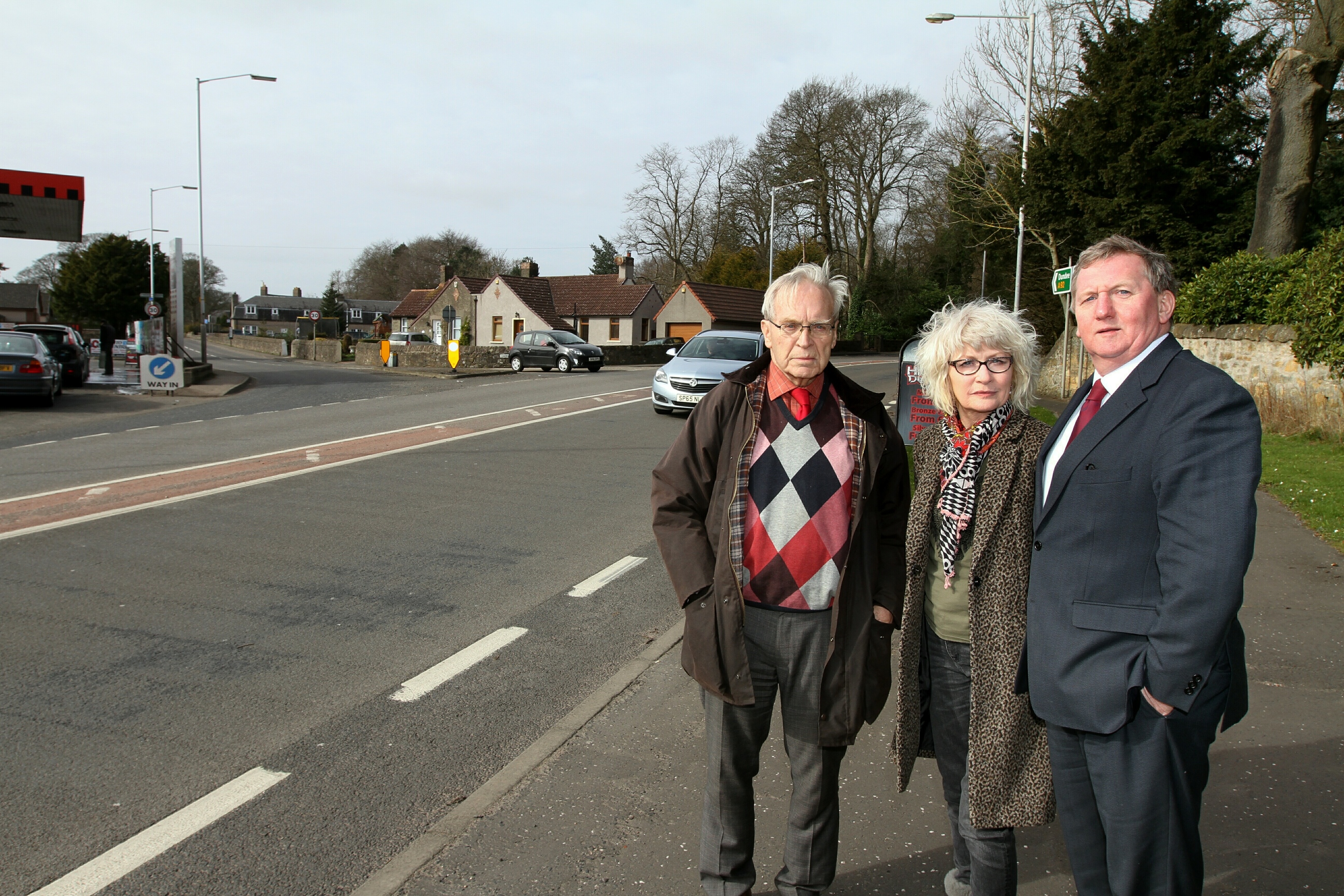 Upgrades to the A92 at Glenrothes can improve safety and benefit the Fife economy, a leading MSP has claimed.
Alex Rowley, the deputy leader of Labour in Scotland, yesterday threw his weight behind a community campaign to have the trunk road upgraded at the north of the town.
Mr Rowley, MSP for Mid Scotland and Fife, was invited to view the Cadham and Balfarg junctions by members of the North Glenrothes Community Council (NGCC), which has held long-term concerns over safety on the stretch.
Acknowledging the dangers faced by both drivers and pedestrians, Mr Rowley said that upgrading the A92 at Glenrothes would benefit all of Fife.
Stating that he will write to Transport Minister Hamza Yousaf in a bid to push through improvements, Mr Rowley said: "I think that everyone recognises that something needs to be done.
"While warm words are always welcome, despite year after year of campaigning nothing has been done.
"When Glenrothes was built as a new town there were obviously high expectations for jobs.
"But we all want a strong economic future for Glenrothes and for Fife and that means good links for the A92 with Glenrothes, the north and Dundee."
As well as local campaigners, Fife Council has previously stated its desire to upgrade the A92, also citing potential economic improvements for the wider area, as well as driver safety.
As a trunk road, the A92 is maintained by Transport Scotland, a Scottish Government agency, which has invested more than £28 million on the trunk road since 2007.
However, groups such as the NGCC and the Glenrothes Area Futures Group wish to see wholesale changes to the junctions at Balfarg and Cadham, and there are hopes of a breakthrough later this month, with a meeting scheduled to take place with campaigners, Mr Yousaf and local MSP Jenny Gilruth.
Praising Mr Rowley's input, Ron Page, NGCC chair, added: "It is vital to have Mr Rowley's support if we are to improve the A92.
"All of the local MSP's have been contacted and all say that they are supportive of us, but Mr Rowley has come to see for himself what we are talking about."