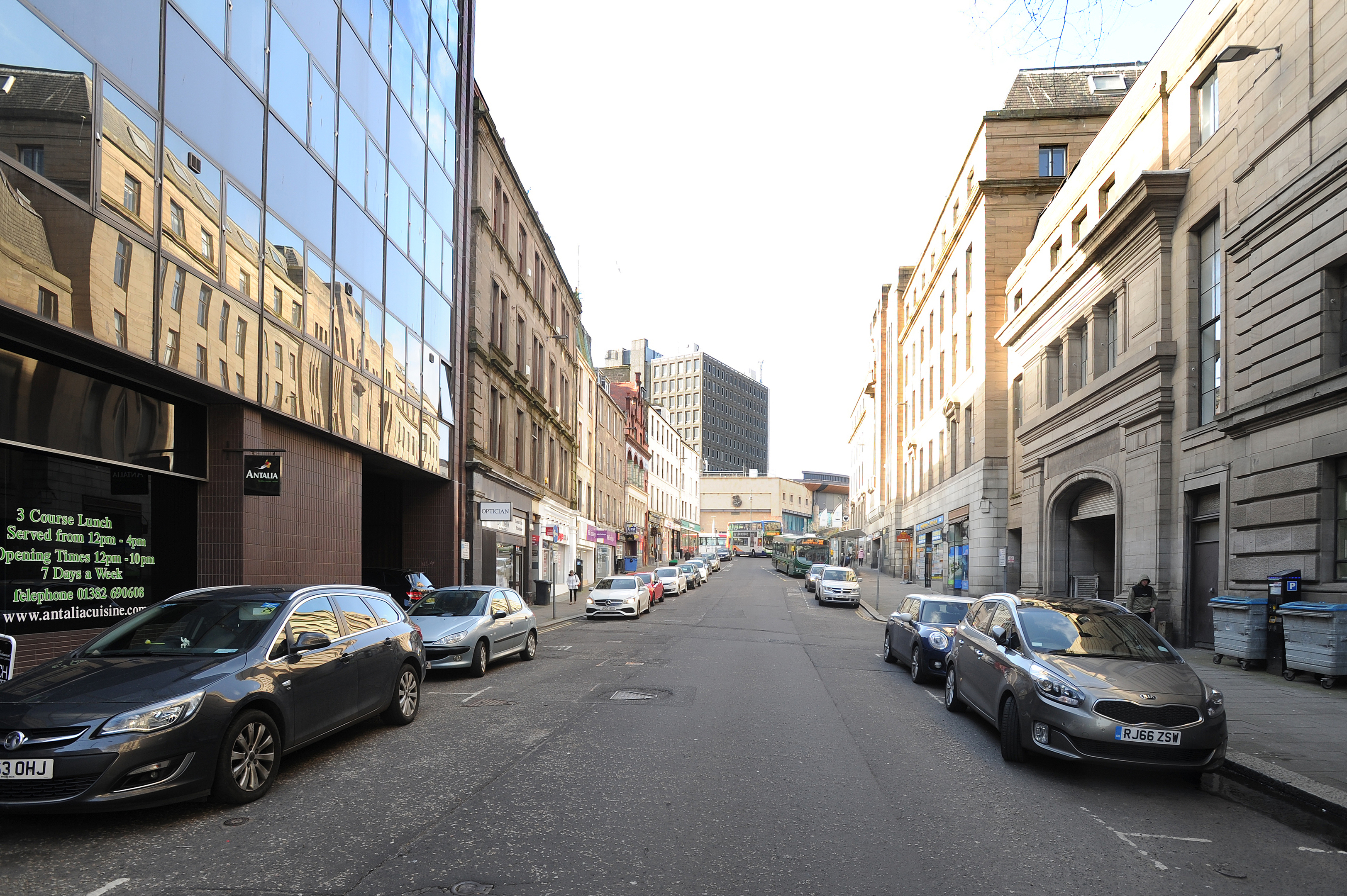 Large parts of Dundee city centre will be closed to traffic for the next fortnight.
A two-week resurfacing programme will see Crichton Street, Whitehall Street, Dock Street west of Commercial Street and Commercial Street south of Seagate all closed.
The shutdown – to allow for the surface on the road to be relaid – comes on top of a lane closure on Riverside Drive that has slowed traffic heading westward to a crawl on some mornings.
Dundee City Council engineer Ronnie Mackenzie has advised drives to avoid the city centre if at all possible, although access to all the main city centre car parks is being maintained.
Special arrangements have also been made to allow businesses on Crichton and Whitehall streets to continue to receive deliveries,
Diversions will be in place throughout the two weeks and Mr Mackenzie said the work will be completed on time and it would take freak weather conditions to blow the schedule off course.
It will be the first time in 20 years the roads have been resurfaced.
The affected roads are also used by buses entering the city centre and so services from all the bus companies will be disrupted over the next two weeks.
Pedestrian access will be maintained throughout the fortnight but six-foot fences will be erected to protect them from machinery.
Bus company Xplore Dundee has said every bus in its network will be affected by the closures.
Diversions will be in place and although services will continue to run, some stops will be moved temporarily during the roadworks.
Inspectors will also be present in the city centre throughout the works to advise customers and monitor services.
Details of the changes to services are available on the Xplore Dundee website and social media feeds, as well as at the Travel Centre on Commercial Street.
This closure will affect Stagecoach services 16/A/B, 39, 42/B, 53, 57, 59, 73/73A/73B, 75, 77/B, 99/A/B/C/D, 204, X53 and X54.