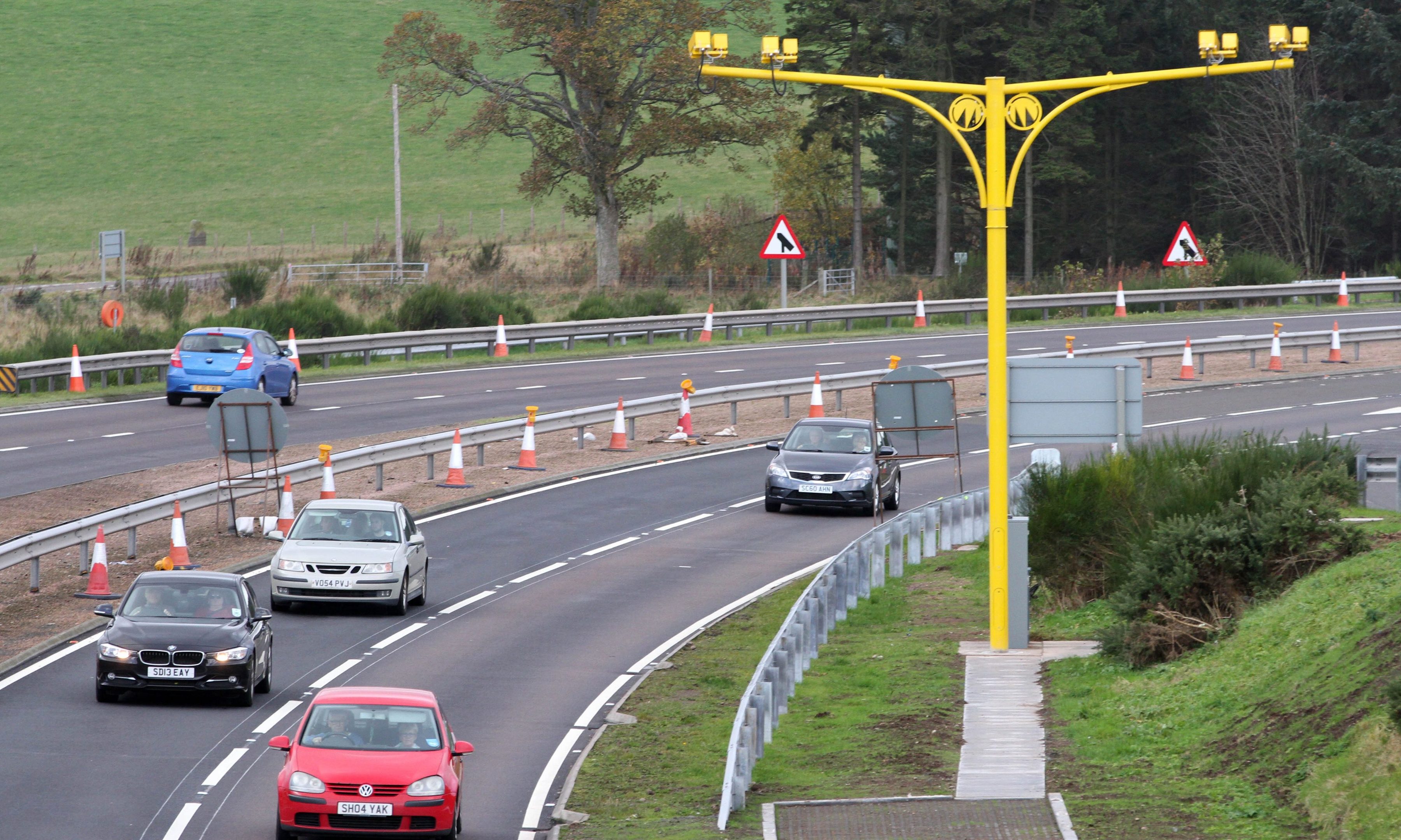 Work to install an average speed camera network on the A90 between Dundee and Stonehaven will begin on Monday.
The £2 million project was announced in March and will see 30 cameras placed along the road, 15 on each side of the carriageway.
Transport Scotland believes the network, similar to the system already in place between Perth and Dunblane will reduce the number of accidents on the road and deter drivers from speeding.
More than 60% of drivers speed on the road, with one in five hitting more than 80 mph.
Preparatory work will begin on the A90, north of the Emmock Road roundabout, at 7.30pm.
It will necessitate nearside lane closures between 7.30pm and 6.30am but the work is only scheduled to last until Wednesday.
Work will then continue northwards to Forfar.
A spokeswoman for the national transport agency said the new cameras, which will replace the 40 fixed and mobile speed cameras on the road, will be installed over the summer.
She said: "Preparatory work for the average speed camera system on the A90 between Dundee and Stonehaven will begin next week and will initially focus on the section between Dundee and Forfar.
"The average speed camera equipment will not be installed until later in the summer with the full camera system expected to go live in the autumn."
Transport Scotland has said it hopes the average speed cameras change driver behaviour so that rather than breaking the speed limit and then slamming on the brakes as they approach a camera, motorists will maintain a steady speed throughout their journey.
The organisation also said the introduction of average speed cameras elsewhere has led to a fall in the number of drivers being penalised for speeding, with around 60% fewer motorists caught on the A9 since average speed cameras were introduced.
Police Scotland, road safety charities and business groups all welcomed the decision to install average speed cameras when it was announced in March.
Martin Reid of the Road Haulage Association said average speed cameras have "clear benefits" on roads where driver behaviour is a known issue while the Royal Society for the Prevent of Accidents said the network would "save lives".