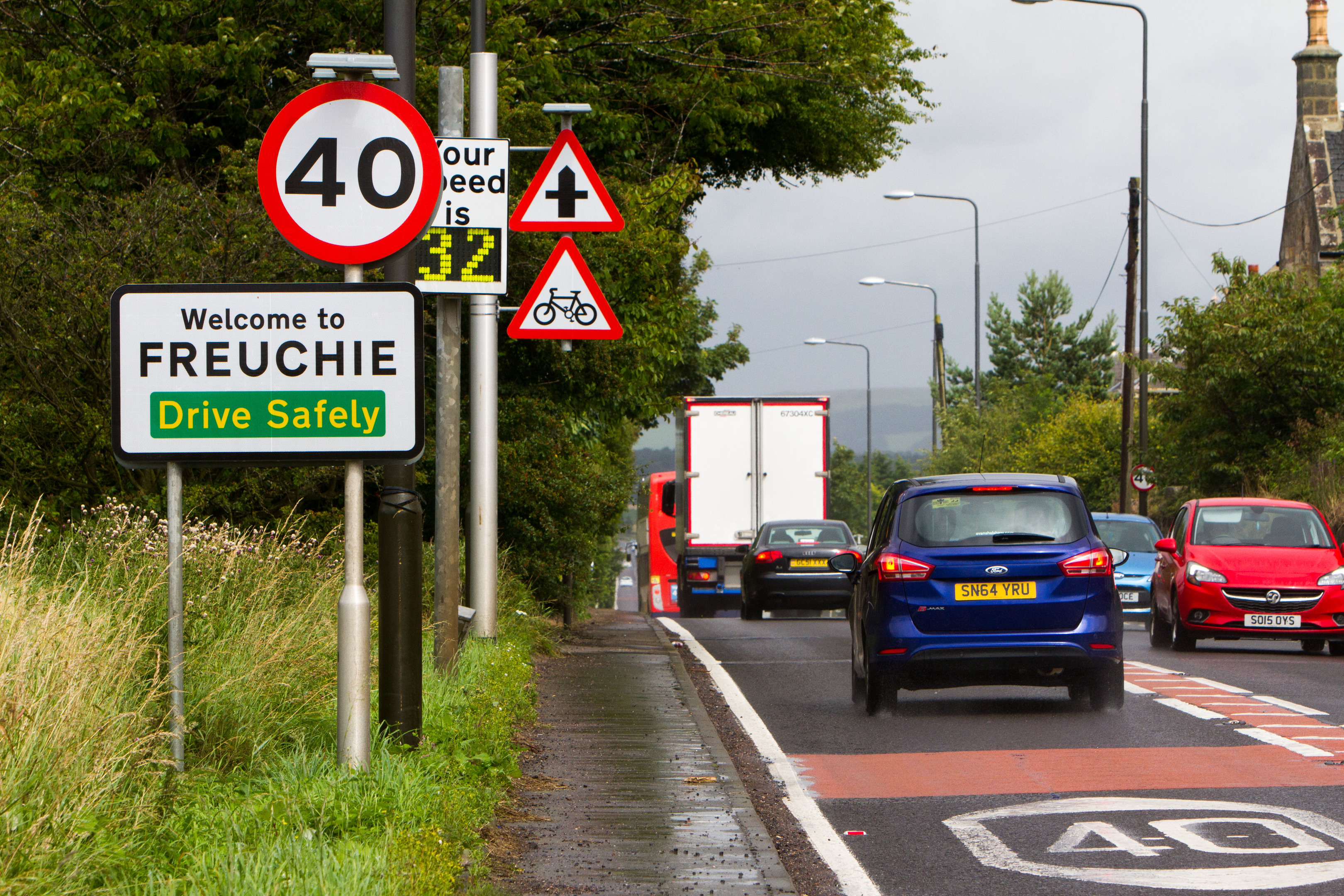 Authorities have been accused of eccentric transport planning as two sets of roadworks near a Fife village drive locals round the bend.
The four-week closure of the A914 from New Inn to Kingskettle has diverted scores of vehicles through Freuchie and along a quiet back road normally used by agricultural vehicles.
But villagers reacted with disbelief this week when Bear Scotland announced it was starting five nights of resurfacing works right in the middle of the diversion route.
Freuchie folk have branded the decision madness, with local man Dave Cowan stating: "I guarantee there will be an accident within the next few days.
"I don't think it's been planned out very well having both sets of roadworks at the same time. It's just a joke."
Local councillor David McDiarmid claimed a bigger problem was the fact buses were being diverted via the narrow C20, which he described as the worst road in Fife.
"The situation is pretty grim," he said.
"Why anybody would come up with a transport plan that would take buses along the C20, I'll never know.
"It's virtually a one-track road and you can't have two cars passing without one of them pulling over."
North east Fife MSP Willie Rennie called for Bear Scotland to reschedule their works.
"At best this is eccentric transport planning," he said.
"The closure of the A914 from New Inn to Kingskettle is causing enough problems but to compound that by putting roadworks on its diversion route is nonsensical."
A spokesperson for Bear Scotland said they had consulted with Fife Council and added: "Our teams were aware of the works on the local roads, however as our trunk road improvements were being carried out overnight when traffic volumes are considerably reduced, no significant concerns were raised.
"The scheme on the A92 is progressing well with no significant road delays reported from site."
She said Bear would continue to monitor traffic.
Fife Council said bus operators had advised the C20 would be suitable and no concerns had been raised with the local authority about this.
Service manager Mark Dewar said the only concerns raised had been from some residents on the Freuchie Mill Road regarding motorists ignoring the diversion route.