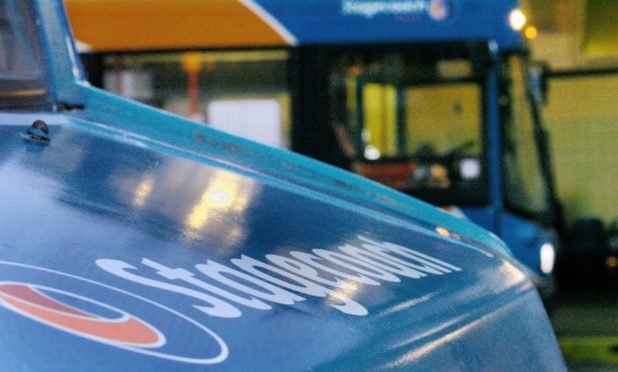 The residents of an Angus town are feeling run down over changes to bus services.
Stagecoach East Scotland made changes to a number of its Angus routes last week, which has not gone down well with some locals in Arbroath who have complained straightforward routes are now more winding.
The firm has said it has changed some routes due to "growing demand" for more direct services between Montrose, Arbroath and Dundee.
Arbroath community councillor Beatrice Gerrard, 76, said many people of her generation are used to taking direct journeys from stops in the town's Kirkton and Cliffburn areas, but are now travelling via Timmergreens.
Meanwhile, a direct service from Timmergreens and Elliot Caravan Park is no longer served by the Cliffburn 44 bus.
Ms Gerrard, of Andy Stewart Court, said: "It's getting harder for older folk to get into town for what might be their only journey outside their sheltered housing.
"There are big gaps opening up and you're having to walk great distances to find the bus to get into town.
"We didn't find out about this until the Monday and the bus drivers weren't told until the Friday."
David Jarret, 73, from East Muirlands Road, Arbroath, described the service changes as "disgraceful",
He said he now has to get on two buses rather than just one to get from his home to the Westway Retail Park.
"The changes don't suit elderly people or the disabled," he said.
"It used to be a 10 minute journey and quite a few people have been complaining about it.
"I'm lucky that I still have a car but we should be encouraging people to go by bus rather than put them off.
"They used to have a brilliant bus service in Arbroath 30 years ago but over the years it has just gone really downhill."
For Stagecoach East Scotland, commercial director Douglas Robertson said: "We have revised some timetables in the Arbroath area due to evolving demand and an overall reduction in resources available.
"Although we had to reduce the number of journeys on local routes 43 and 44, we have tried to maintain as much of the existing network as possible and previous journeys are still possible though it may be with a different route number.
"This has meant service 43 has been rerouted to also serve Timmergreens with a low floor, easy access bus, as service 44 no longer serves this area of the town."