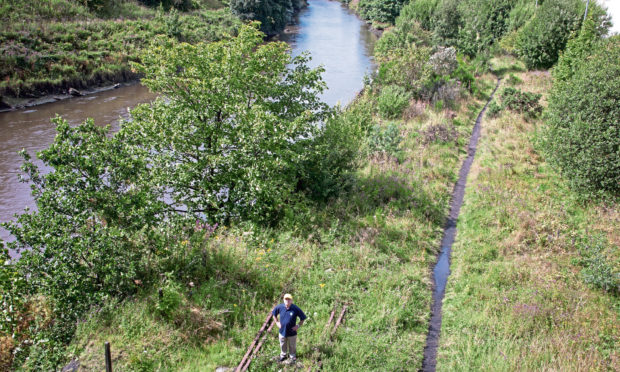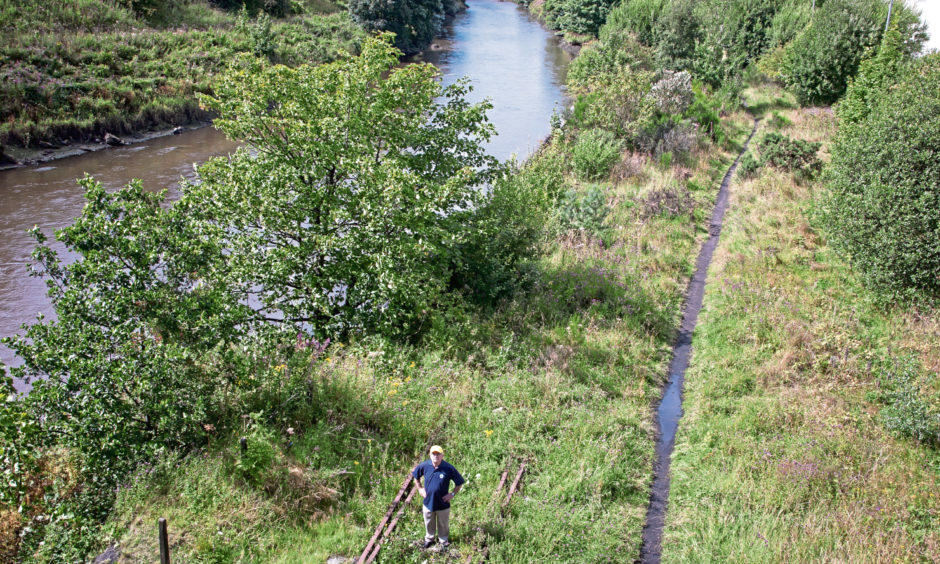 Sir, – Levenmouth folk wishing to attend sports and cultural events around Scotland over the summer face more travel challenges than ever.
Deteriorating bus services (such as the withdrawal of direct Leven-Glasgow express services in May) combine with increasing road congestion (exacerbated by extended Queensferry crossing repairs) to make journeys difficult.
Look at the recent Open golf championships.
If Leven was linked to the national rail network, it's a manageable, approximately one hour trip to Carnoustie or Golf Street Halt, with no bus connections or parking problems and costs at the other end.
Train travel even grants the visitor the choice to have an alcoholic beverage or two on a day out.
East Fife supporters complain they are one of only four teams in the 42-strong Scottish Professional Football League without a rail connection, the other three being much smaller towns.
This reduces crowds at New Bayview and the ability to follow the team to away games.
All the great summer cultural events lined up in Edinburgh and, increasingly, Dundee presently involve tedious and long journeys by so-called express bus or equally as a car user confronting the trials of suffocating congestion to and within the capital city.
Yet another survey of business travel requirements is going on right now organised by Transport Scotland but the solution is plain and simple and eminently affordable – get the existing line dusted down and rail services back into operation.
Stuart Mcintosh.
Kirkland Walk,
Methil.
Bridge closure helps save lives
Sir, – Re Derek Bayne's letter "Keeping the bridge open" (Letters, July 23) I would have thought it fairly obvious why the Tay Bridge is completely closed when someone is threatening to take their own life.
Apart from the emergency services attending, someone will be talking to this person trying to persuade them that their life is worth living. Not the easiest thing to achieve, trying to have a meaningful conversation with someone in a confused state of mind when there are cars, HGVs and buses hurtling past less than 20 feet away!
It may inconvenience Mr Bayne that the bridge is closed on these occasions, but knowing this might save even one life, knowing it might stop even one family having to deal with the utter devastation and heartache that a suicide brings, might be of some consolation to him if he's an hour late home for his tea!
Sandy Pattie.
6 Hamilton Terrace,
Barnhill,
Dundee.
50 years? I'll be gone by then
Sir,– Leading Brexiteer Jacob Rees Mogg has told Channel 4 News that "the overwhelming opportunity for Brexit is over the next 50 years".
Well I don't mind a bit of 'jam tomorrow', if there's something worth waiting for at the end of it, but the only thing I, and at least half the population, can look forward to in 50 years is death.
Doesn't sound much like a good deal to me!
Les Mackay.
5 Carmichael Gardens, Dundee
Tayside Cat Shelter to close
Sir, – It is with much regret that the Trustees announce the Tayside Cat Shelter and the Cat Shelter Shop in South Methven Street, Perth, will close on December 31 2018.
The shop will stop taking in donations at the end of September 2018.
The Cat Shelter at Glencarse will stop taking in cats at the same time.
The Tayside Cat Shelter has provided a much needed and appreciated service in the area since 1972.
The trustees are very grateful for the wonderful help they have had from the people of Tayside.
A huge number of cats have been re-homed over the years thanks to the Cat Shelter manager and the generosity of the volunteers helping in the Cat Shelter Shop.
The trustees would like to thank everyone for their very kind support.
Members of the public have been particularly generous with their donations, both in kind and in cash over the years.
Brian Poett.
Chairman,
Tayside Cat Shelter,
House of Mailer,
Perth.
What now for Letham Hub?
Sir, – The continuing saga of the future of Letham Hub dominates the conversations of those users who previously enjoyed the facilities.
The masterplan outlined by the SNP councillor and leader of the SNP administration was that the centre be redeveloped for community use.
With the change in administration these plans were scrapped as the Tories' priority was on schools and the £1.25 million was reallocated.
Interestingly the new SNP budget was also going to slash the Letham budget by £0.75 million.
So what happens now?
As the building lies empty and unused, will Live Active Leisure take it back from the council and re-open it as a leisure centre or will it lie deteriorating until extremely tight forthcoming budgets mean it will be permanently closed?
With respect to our local SNP councillor who initiated updating the facilities for the people of Letham, and now with a very limited budget, what are your plans now?
Jim Ferguson.
3 Feus Place,
Perth.
How can 'If' be a racist poem?
Sir, – Some 23 years ago the BBC's Bookworm show conducted a poll to discover the nation's favourite poem. There was a clear winner, Rudyard Kipling's "If". It had twice as many votes as the runner-up.
I was saddened and bewildered, therefore, to see on the news recently that a mounted copy of that poem was pasted over on the University of Manchester campus because the poem was perceived as 'racist'.
Having known every word of the poem since childhood, I profoundly fail to see how it is!
This inability to spot all but the most blatant racism leaves me at risk should I ever speak in mixed ethnic company.
But, perhaps it is with Kipling and not "If" the politically correct censor has issue?
Yet, this is the poet who wrote "…you're a better man than I am, Gunga Din."
Oh dear! perhaps that is also racist? I just don't know anymore! Least said soonest risk free.
Leslie Milligan.
18b Myrtlehall Gdns,
Dundee.
Ninewells parking charges
Sir, – Once again the subject of charging for car parking at Ninewells Hospital rears its head.
I don't think anyone who has reason to use or visit this centralised facility could truly argue for the retention of parking charges.
However, unless one wishes to have to walk some considerable distance from where one has been forced to park, due to use of the car parks by anyone, or a system of proof that one has bona fide business in the hospital is established, then there won't be space in Dundee's only Park and Ride facility.
So for those who wish to campaign to abolish the charges, I suggest getting your hiking boots and setting off a half hour earlier for your appointment.
Yes, it's unfair some have to pay, but what is the alternative?
Having a guard at car park entries, checking appointment letters? Who is going to pay them? Well, it won't be the NHS!
Geoff Bray.
5 Heather Croft,
Letham,
Forfar.
Pothole trial is not working
Sir, – My local council appears to be trialling a new way of dealing with the ever-increasing numbers of potholes.
The perimeters are being surrounded by some sort of yellow product. However, as far as I can tell, this does not seem to be effective – at least not so far.
GM Lindsay.
Whinfield Gardens,
Kinross.