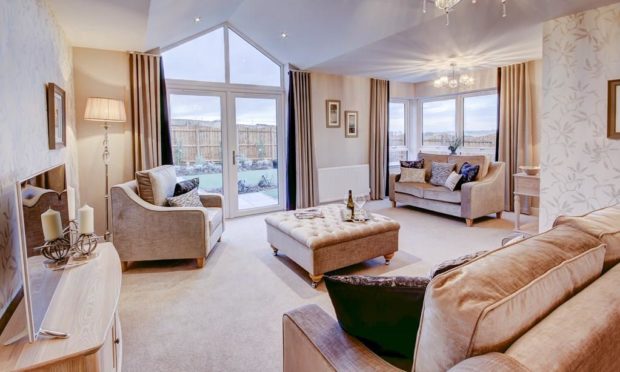 A major Fife housebuilder has detailed the "significant challenges" brought by the Covid-19 pandemic.
Campion Homes, based in Dunfermline, saw its financial projections wiped out as Covid-19 meant building sites had to close.
Lockdown impacted the development of almost 100 properties – with 15 house completions pushed to later in the year and the start of construction on 81 homes delayed.
Newly filed accounts show the company recorded sales of £27.6 million for the year ending June 30 compared with £33.1m in 2019.
Pre-tax profits fell from £1.2m to £553,000 over the same period.
Joint managing director Susan Jackson said the firm has seen signs of pent-up demand since production began again in June.
She said: "Prior to the March site closures, Campion Homes was in a strong position to return improved results for the financial year with an excellent sales pipeline across our private and affordable housing sectors.
"However, the Covid-19 lockdown brought significant challenges delaying build and handovers to customers.
"Since production restarted in June, we have seen strong sales interest in the private housing sector reflecting pent-up demand for homes in rural locations with larger outdoor areas and homeworking space."
During the financial year the company handed over 138 homes to housing association and local authority clients and started construction on 139 properties. A total of 268 homes were under construction at year end.
The start of construction on 81 homes was delayed in late March to late June.
In the current financial year the company said it will continue its strategy of conducting a mix of private developments and social housing.
"We have had an exceptional response from employees, subcontractors and suppliers who have worked so hard to ensure we are able to come back to work safely," Ms Jackson added.
"Our people and long-standing relationships are absolutely integral to the success of its business and this became even more apparent during this difficult time."
Campion Homes' current projects include Bryony Meadow, a 32-bungalow development in Dairsie; Law View, a 90-home project in Leven; and Linden Meadow, close to Glenrothes, which has 29 properties.
The business, which employed an average of 134 staff last year, said it would continue to recruit locally and also continue its apprenticeship scheme despite the economic uncertainty.
"Going forward the company will continue to recruit locally where possible to invest in the team," Ms Jackson said.
"The company is focused on supporting the development of young people and is proud to have provided six new apprenticeship opportunities this year across a number of different teams."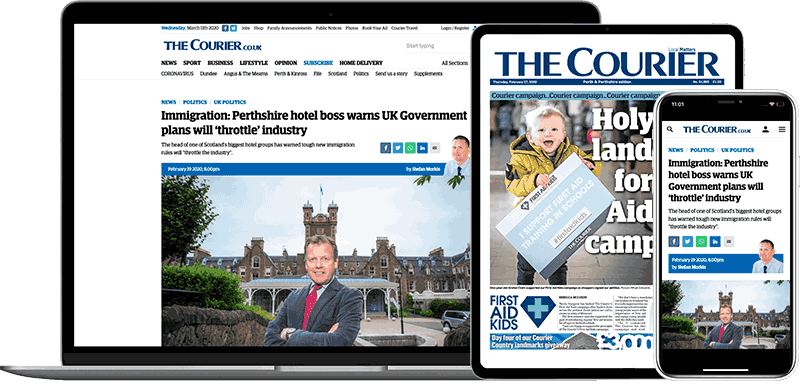 Help support quality local journalism … become a digital subscriber to The Courier
For as little as £5.99 a month you can access all of our content, including Premium articles.
Subscribe