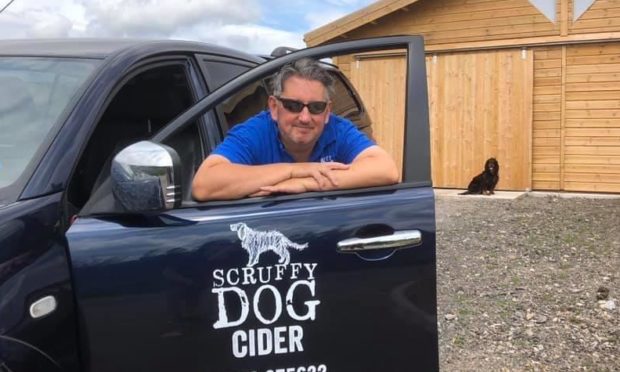 George Blues, from Methven, Perthshire, established Strathearn Cider Company in 2017. Its Scruffy Dog brand uses fresh British apples and was inspired by the family's spaniel, Ozzy, and his zeal and love of life and determination to make people happy.
Q. How and why did you start in business?
A. I worked with the Edrington Group at their West Kinfauns offices but left the company when they relocated to Glasgow. I didn't fancy the commute. However, I was still keen to stay in the drinks industry. My partner Carol and I did a lot of research and identified a gap in the market for a premium Scottish cider and launched the business in 2017.
Q. How did you get to where you are today?
A. We worked tirelessly to build the Scruffy Dog Cider brand, attending markets and events every weekend. Marketing and social media has been key for us, as has relationship building with wholesalers, outlets and customers.
Q. Who has helped you along the way?
A. Perth and Kinross Council have been a huge support, both through their Rural LEADER programme and the liquor licensing team. We've also had a lot of help, support and advice from GrowBiz and Business Gateway Perth, plus of course the support and encouragement of our customers, which has been invaluable.
Q. What was your biggest mistake?
A. Focusing too much on the small things and letting them become a distraction. As the old saying goes, don't sweat the small stuff. Let it go and move on.
Q. What is your greatest achievement to date?
A. In the early days, we took part in a Taste of Grampian event which led to us being listed in every Oddbins outlet in Scotland. This was a major boost to our confidence as well as the brand profile.
Q. How has coronavirus impacted your business?
A. Massively. Our trade came to a halt virtually overnight as bars, restaurants and hotels all closed. Thankfully, with the support of the liquor licensing team at Perth and Kinross Council, we quickly got an occasional licence which allowed us to do deliveries directly to consumers. This has opened up a new market which we might not have considered otherwise but we need to get back to attending events, markets and festivals as well as supplying venues to get the business back to where it was before the pandemic.
Q. What do you hope to achieve in the future?
A. To build Scruffy Dog Cider into a recognisable and admired cider brand, in Scotland and further afield.
Q. Do you want to recruit in the future?
A. Yes. In the longer term, we want to create a full Scruffy Dog Cider production site and visitor centre, which would create local jobs.
Q. What is the hardest thing about running your own business?
A. Not having enough opportunities to switch off.
Q. Any advice to wannabe entrepreneurs?
A. Take all the support and advice you can from sources like Business Gateway and GrowBiz. They are there to help. Then go for it!
Q. How do you relax?
A. We have world class scenery right on our doorstep and I'm an avid Munro bagger. A perfect day for me would be completing a Munro with my family and our working cocker spaniel Ozzy for company, enjoying a dram at the summit and a cracking curry and some cider when we get home.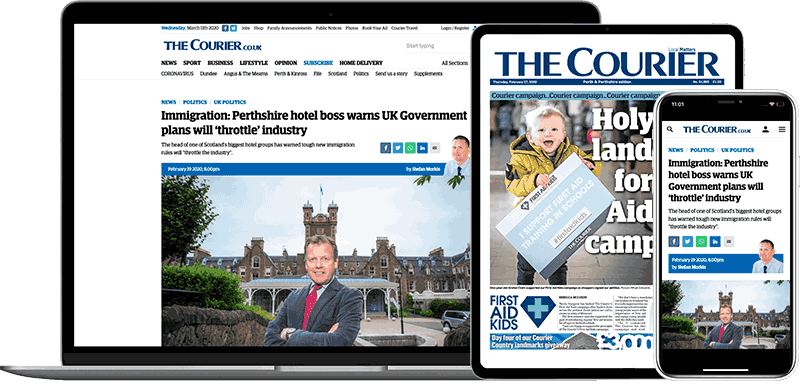 Help support quality local journalism … become a digital subscriber to The Courier
For as little as £5.99 a month you can access all of our content, including Premium articles.
Subscribe