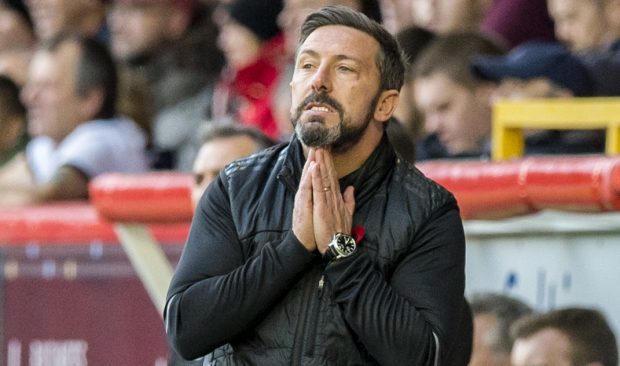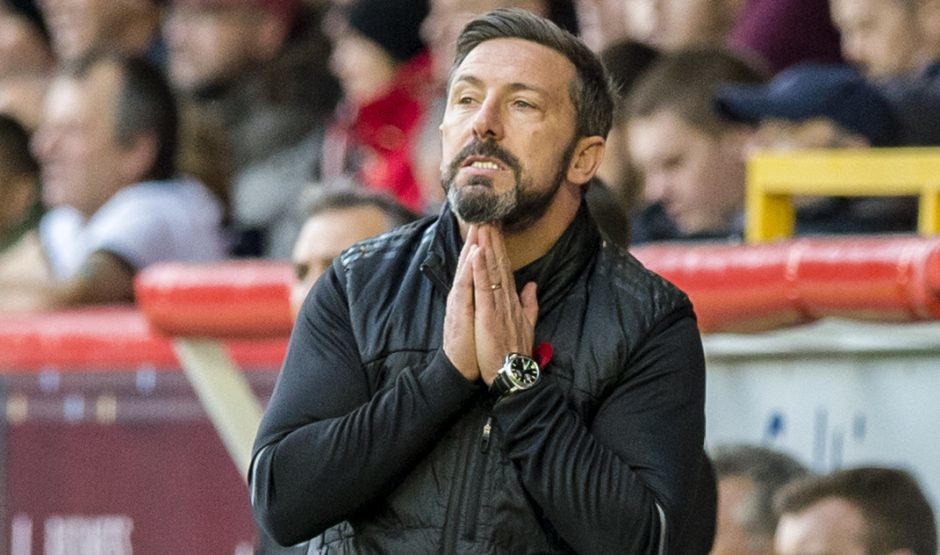 Derek McInnes dodged a bullet by staying at Aberdeen FC, and turning down an approach by Rangers for their manager's job.
Sadly, once it became clear that their target had rebuffed their well publicised interest, the Ibrox outfit showed a lack of class and humility in their press release, which suggested that the job may have been too big for the Dons boss.
It was a cheap and unedifying shot from a club who talk a lot about dignity, but badly misplaced it on this occasion.
Rangers are in serious danger of misunderstanding something quintessential about Scottish football. While at first glance our game thrives on rivalry and apparent small mindedness, peel the skin back and there is actually a grudging respect by most fans towards other clubs, even their greatest rivals.
Dundee, Dundee United, and St Johnstone fans may bait each other with wicked and cutting humour, but deep under the surface there is a mutual respect for the trials and tribulations each has gone through in their time, because all of us have known the tough times.
Most fans in Scottish football enjoy the very occasional cup win or triumph. Many, though, see none at all. The suffering of one is in fact the suffering of all. For all the antipathy on the surface, the majority of Scottish football fans have more in common than they might first admit.
Occasional glory, wistful historical successes, and wishful thinking for the future, is the lot of most of us. That shared experience binds us as common fans. Rangers though, have long been seen as excluding themselves from that common experience.
Their traditional war cry 'We are the people', by definition means the rest of us aren't the chosen ones. Their belief that snapping their fingers would see Aberdeen's resolve to keep their manager collapse, and McInnes rush to sign on at Ibrox, misjudged the mood of both.
It also revealed Rangers' lack of grasp of their dramatically changed circumstances in recent times.
McInnes currently manages a financially astute club with a supportive chairman, and with a fan base which, while demanding, isn't disengaged from reality. A failure to be matching Celtic after six months will not get him the sack as it may well have done in Govan.
Rangers' aim in life is to be better than Celtic. In the current circumstances with the Parkhead outfit's financial enormous lead over them, they are light years away from getting close.
A new reality is dawning for the light blues.
Their place in Scottish football seems set to be perennially second best to their old East End rivals, who now occupy a different and more exclusive football firmament, with practically guaranteed Champions League entry and the enviable wealth that accompanies it.
McInnes will undoubtedly move on from Aberdeen at some stage, and in the mind of some more critical Dons' fans, the fact that he even contemplated leaving for Rangers may drive a wedge between them and their manager.
For the moment though, the Pittodrie boss has made a very wise and career enhancing decision to stay put in the Granite City.