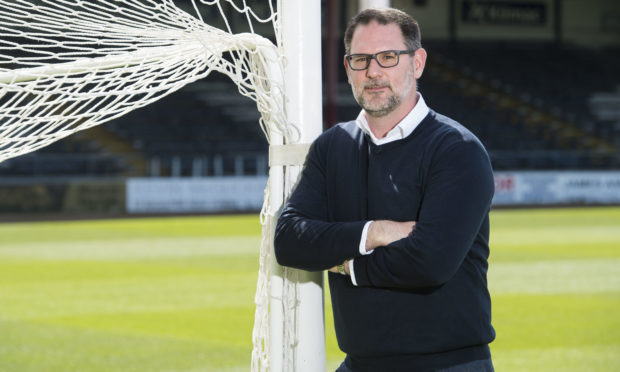 Dundee FC are not short of folk keen to be their new boss, but managing director John Nelms is under serious pressure to get the appointment right.
Dundee fans have become increasingly concerned at the way recent managers have been installed.
The board at Dens has effectively been seen by supporters as a one man show, but a more collegiate approach than has previously been the case is now said to be operating.
Running a football club isn't an exact science and no one has all the answers, so an open mind and a receptive ear is a good thing when major decisions are being made.
I've witnessed the damage which can be done at a club when those in power are unable to listen to constructive advice and criticism from folk with different experiences and views.
Tim Keyes who is the main financial backer of Dundee FC must be concerned at the way his investment in the club has been going, bearing in mind that the football operation is only part of a wider strategy for new stadium, retail, and housing, developments, which are all underpinned by, and tied to, his ownership of the club.
As the owner of Dundee FC he has to show that running a relatively successful football club is as important to him as a successful off-field business venture.
The business operation off the field is seen as vital to sustaining the football club, that much is understood. But with the club plunging into the Championship in a spineless manner, the prospects of both ventures succeeding have been dimmed.
Nelms knows he has to get this next managerial appointment right or the stay in the Championship might be a lengthy sentence.
The criteria for the individual the Dark Blues want as their next boss has been laid out, but in football as in finance, past performance is no guarantee of future achievement.
Experience doesn't assure success, youthfulness doesn't equate to failure.
Combining both characteristics might be the best option.
A smart and energetic younger coach, working in tandem with a shrewd and savvy senior man could be the winning formula.
Gordon Strachan is a name which might excite many fans and the former Scotland and Celtic boss would be a bold appointment, with the highly regarded James McPake working alongside him.
Jim Goodwin at Alloa has done sterling work on a fraction of the budget available to Dens managers and is a switched on younger coach, while
Ian McCall and John Robertson at Ayr and Inverness are also wily and shrewd potential possibilities who could reignite ambitions at Dens.
John Hughes, despite a grim experience at Raith Rovers, won the Scottish cup with Inverness, he managed at Falkirk, Hibernian, and Livingston and is out of work.
There is no shortage of candidates and equally there is no sure thing guaranteed to bring success.
Season books will shift if the fans are enthused and see the club heading in a positive direction, but they'll sit stubbornly on the shelf if the appointment is uninspiring.
Who would want to be in John Nelms' shoes on this one?