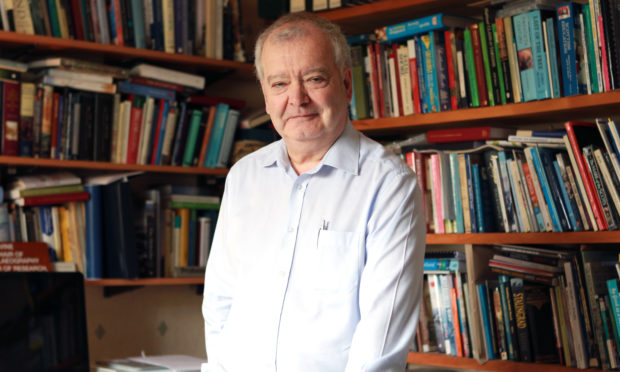 Scotland's pre-eminent historian has warned this week's General Election could be as important as 1945, when voters ushered in a "new system of society" following the Second World War.
Professor Sir Tom Devine, speaking ahead of a lecture at Dundee University, said Brexit would be an "absolute disaster" for future generations and he believes it is the worst political decision Britain has ever made.
The leading academic and author said the upcoming election was "totally different" to almost everything that had gone before but said the closest equivalent was the 1945 ballot, which saw an unexpected landslide victory for Labour and led to a number of major post-war welfare reforms such as the introduction of the NHS.
Sir Tom said Britain was at another watershed. "We're voting really in a sense for two potential developments: one – the next government, two – leaving or staying in the EU. So this is as important as 1945," he said.
"The choices are stark and at the moment, it looks as if one party has a significant lead. If that party wins – especially if it gets an overall majority – then exiting the EU is inevitable."
Sir Tom said he does not believe Boris Johnson would climb down on his vow to deliver Brexit at all costs if he remains prime minister after December 12.
He said: "If Johnson gets an overall majority then it would be the biggest backdown in British history because he's been saying 'get Brexit done' throughout. The only way to stop it is a hung parliament or a victory for the main opposition party.
"I think, especially for my children and grandchildren, Brexit would be an absolute disaster. Former European Council president Donald Tusk said it is the worst decision Britain has ever made in a political sense and I think that is absolutely right."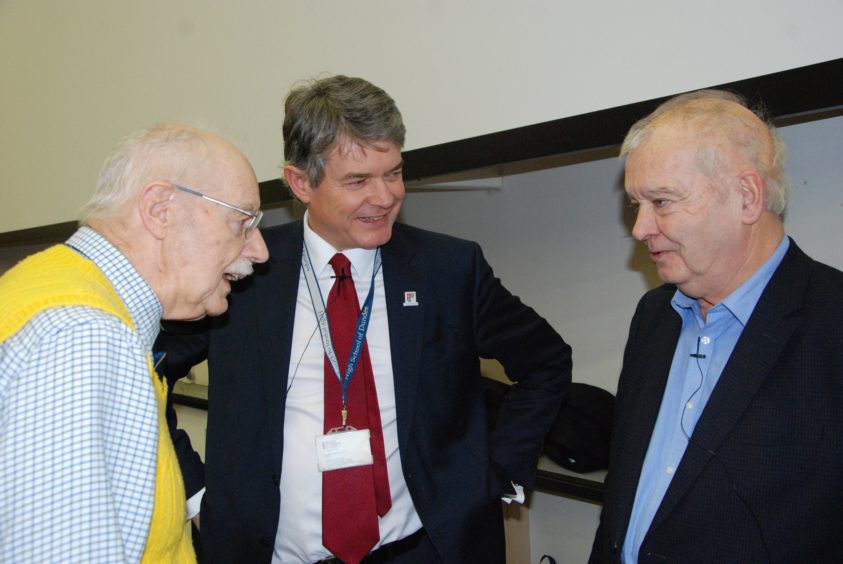 The historian was speaking before the inaugural Innes Duffus Lecture, at which he told invited schoolchildren about the "incredible" success of Dundee in the 19th Century and how rapid growth brought about "major social costs".
The event was sponsored by the Nine Incorporated Trades of Dundee and organised by Dundee High School to mark the contribution over several decades of Nine Trades archivist Innes Duffus.
Sir Tom's talk referenced the "first period of globalisation" in the mid-19th Century and explored how the ebb and flow of international markets left Dundee with a litany of social problems and a large wealth divide.
He said the 2008 financial crash served as "clear evidence" of the continuing dangers of globalisation and the domino effect of interconnection between nations.
Dundee High School rector Dr John Halliday said: "We are delighted that such a preeminent historian agreed to present the inaugural Innes Duffus Lecture.
"Professor Devine has such a wealth of expertise and knowledge of the vast sweep of Scottish history but also is able to build the bigger picture on the back of an incredibly detailed knowledge of people, places and events."