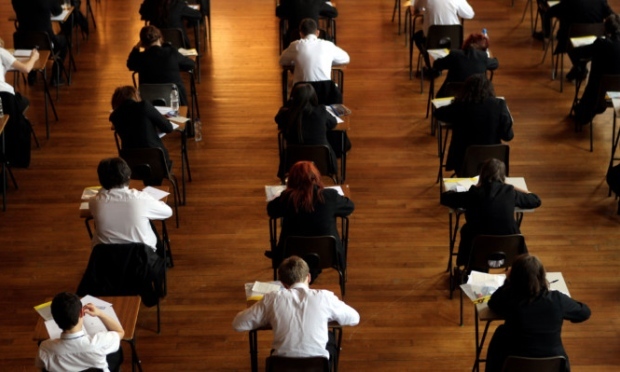 Nicola Sturgeon has pledged to make resources available to cash-strapped councils and consider easing social-distancing rules in schools in a bid to get more children back in the classroom.
The first minister said her government was determined to maximise face-to-face teaching time and stressed it was "absolutely not the case" ministers were planning to have pupils stay at home part-time for the full academic year "or anything like it".
She also said she would consider whether pupils should face extra classes at the weekend or throughout the October break to help catch up on missed school time.
Speaking at the daily coronavirus briefing on Monday, Ms Sturgeon said she would "have concerns" if any local authority planned to have pupils spend less than half their time being taught in person.
"Our aim will be to return to normal schooling as quickly as we possibly can, recognising that along the way we must build the confidence of parents, young people and teachers that schools are safe," Ms Sturgeon said.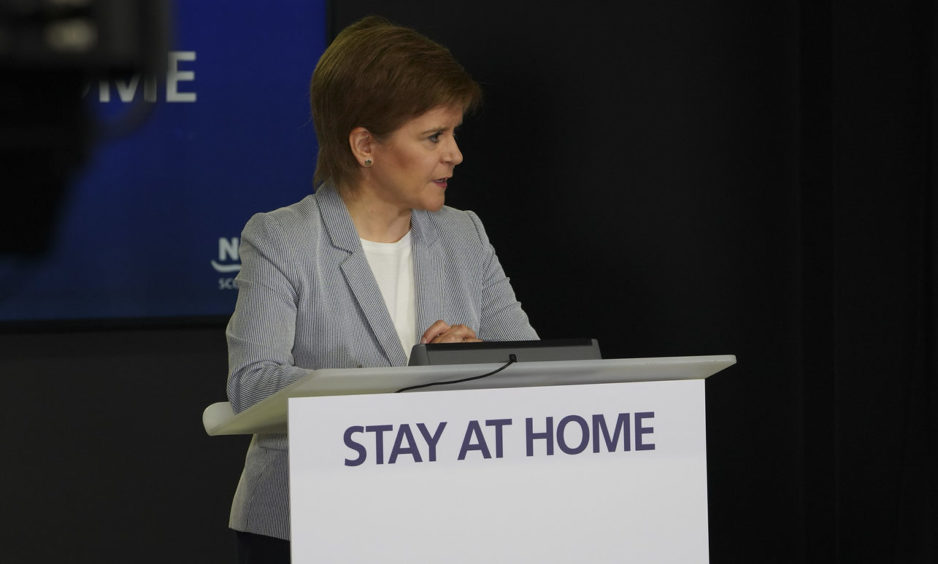 "It is absolutely not the case that we are planning for blended learning, with children learning at home for part of the school week, to last a year or anything like it.
"On the contrary, we do not want blended learning to last a single second longer than is absolutely necessary, so we will be working with councils to return schools to normal as quickly as we can."
The Scottish Government's three-weekly reviews of lockdown restrictions will now include "specific consideration" of evidence relating to transmission of the virus within schools and young people, Ms Sturgeon said.
The first minister added that where evidence suggests safety restrictions can be lifted or eased without putting pupils and teachers at undue risk, "we will do so".
Local authorities could be asked to "reconsider and revise their plans" if ministers do not believe all possible steps have been taken to "maximise" face-to-face learning.
It comes following reports of councils warning what they will be able to offer pupils will depend on what they can afford, with some authorities telling parents classrooms will be open just one or two days a week.
Ms Sturgeon said she would not allow the situation to become a "tussle" over money and vowed "enhanced support" would be available "for any time that young people do spend learning at home".
"Councils have a duty to look within their own resources and apply innovation and creativity; to look at where they, for example, have alternative buildings they could use, and I know they are doing that," she said.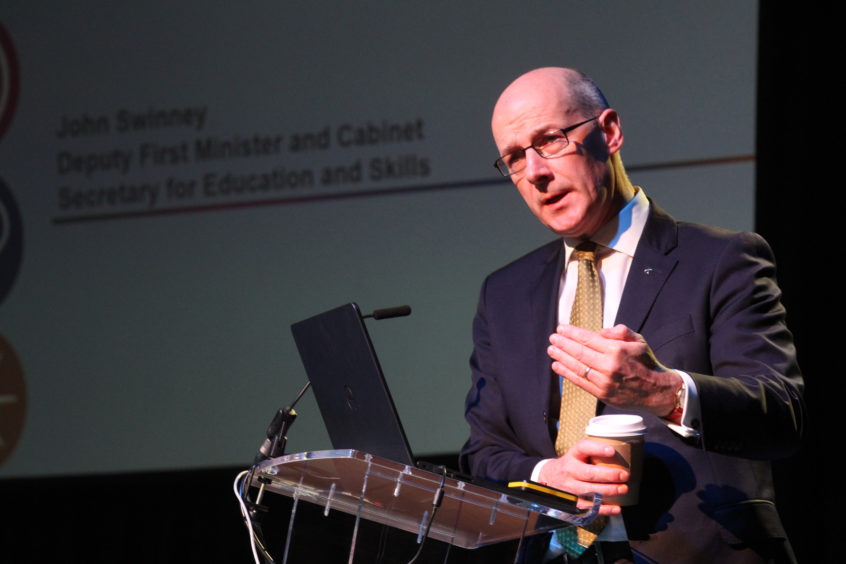 "I have a duty and the deputy first minister, as education secretary, has a duty to work with councils to say 'if you are generally struggling with resources and need additional resources here, then we have a job to make sure that is provided'."
Ms Sturgeon was forced to reverse ferret on a number of statements from her education secretary, John Swinney – who on Sunday said it was "unlikely" schools would return to normal in the next academic year.
The government has been accused by opposition parties of presiding over "confusion, mixed messaging and a chronic lack of leadership" following a weekend in which Mr Swinney also said there was no "absolute certainty" next year's exams will go ahead.
The first minister appeared to change her position from two weeks ago on penalties for families who keep their children at home over coronavirus fears, after Mr Swinney said there was a legal requirement for parents to send them to school.
She said it was her "firm intention" that next year's exams would go ahead as planned.
Scottish Tory education spokesman Jamie Greene accused Ms Sturgeon of a "desperate attempt" to wrestle back control of the issue from her education secretary.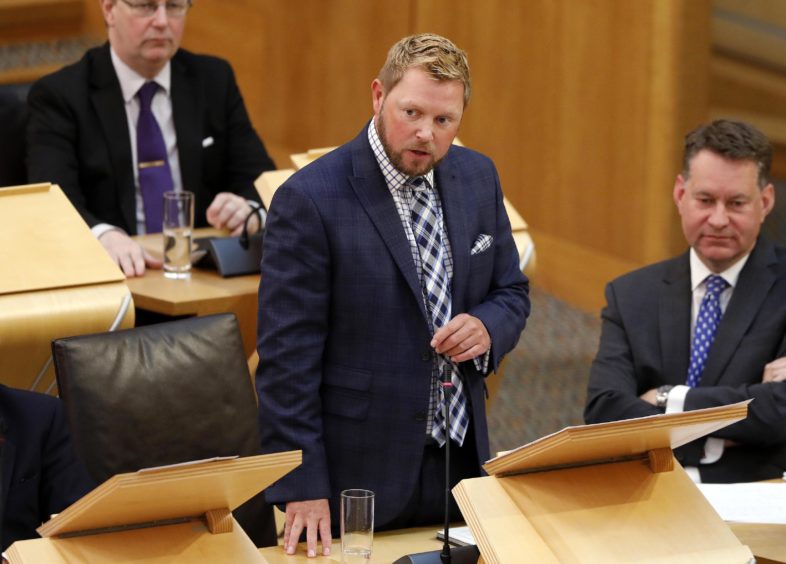 He said: "Parents and teachers won't know who to listen to, the first minister or the education secretary, as their stories are increasingly different. Councils are being left in the dark and left in the lurch."
Scottish Labour's education spokesman Iain Gray said: "We all know this is difficult, but this is fast becoming a complete shambles and the Cabinet Secretary must assure parliament that he has this under control."
No new deaths from Covid-19 were reported overnight in Scotland for the third time since the lockdown began. A total of 2,448 patients have now died after testing positive for the virus.
A further 29 people have tested positive and new data mean the total number of people with a confirmed case  has now risen to 18,030.
Testing times
Nicola Sturgeon spent much of her daily briefing on Monday picking apart reports of what her education secretary had said publicly over the previous few days.
John Swinney told to the Scottish Parliament's education committee on Friday there was no "absolute certainly" exams will go ahead next year.
He said teachers should prepare evidence of their students' progress just in case – on top of all the other work and strains brought on by the coronavirus pandemic – but the government is currently planning as if they will.
Mr Swinney then appeared on a Sunday politics programme, where he said it was "unlikely" schools will return to normal for the duration of the 2020-21 school year.
Ms Sturgeon clarified on Monday it was the government's "firm intention" for exams to go ahead as planned, and a blended model of schooling – where children learn at home and at school – will not continue for the duration of the next academic year.
She was even forced to defend her statement two weeks ago that it was not her "intention" to use penalties and sanctions for parents who keep their children at home over coronavirus fears.
The first minister said Mr Swinney was simply stating the law when he said parents had a "legal requirement" to send their children to school, regardless of virus anxieties. Despite this, the homeschooling portion of the curriculum will not be legally enforced.