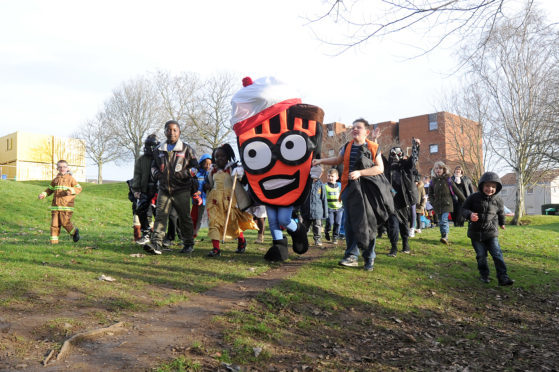 The cost of fancy dress outfits has led to Dundee schools discouraging pupils from dressing up for this year's World Book Day event.
The event's rise in popularity over the past decade has seen a sharp interest in children dressing up as their favourite literary characters, on March 1.
The colourful annual spectacle sees youngsters turn out as anyone from Harry Potter to Cinderella.
However, the financial burden placed on parents to buy or produce a costume has seen schools in the Dundee City Council area "cancel" the dress up element of the day.
It is understood some head teachers in the city have sent letters to staff instructing them to tone down the dressing up element.
Councillor Gregor Murray said fancy dress days can bring added financial worry to some families in the city, but stressed the council is not trying to stifle the creativity World Book Day can bring.
The children and families service convener said: "We want every school in Dundee to make the most of World Book Day in the coming week.
"This day will be used to inspire pupils to get reading and enjoy the benefits it brings for their education and wider life.
"Improving literacy among our young people is one of the key aims of ongoing work to increase attainment.
"World Book Day is extremely popular and I will be visiting a primary school on Thursday to see how this celebration is being used to motivate young readers.
"We have been considering how we can improve the educational impact of this event and focus attention more on to books and reading.
"I am also aware of the financial pressures that any fancy dress linked to the day can bring to some families.
"But we would never discourage any pupils from using World Book Day as a way to express their creativity about reading."
World Book Day is a United Nations' organised event, which is a celebration of authors, illustrators, publishers and reading.
The event sees children across the UK being given tokens, so they can pick a book of their choosing to read and own.