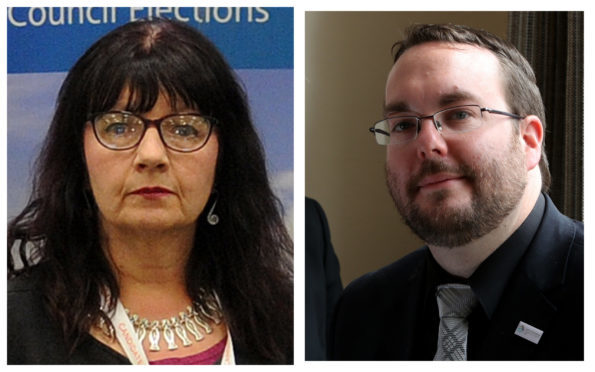 Dundee City Council's children and families convener has been branded a "disgrace" by a party colleague after being blasted for a series of foul-mouthed outbursts on social media.
SNP councillor Julie Bell, who represents the Kirriemuir and Dean ward on Angus Council, hit out following Gregor Murray's expletive-laden tirade on social media directed at women holding an anti-trans protest at London Pride.
The convener apologised for using language that "reflects badly upon my city and my party" after being exposed over the four-letter word rant.
Cllr Murray told one Twitter user: "Get to f*** with your medieval views, you horrible bigot. Stonewall started with trans people. Don't you f***ing dare sully it with your anti-trans b*******."
Ms Bell, who serves on Angus Council's children and learning committee, risked igniting a row within the party by saying she was "on it" after a social media user urged officials to "get rid" of Cllr Murray.
Ms Bell confirmed she plans to raise concerns officially via the party's escalation process but declined to comment further when approached for comment.
Dundee City Council leader John Alexander has repeatedly backed his children's convener, despite a growing list of embarrassments which includes a row with a chaplain on a school playground and being called out for "blatant sexism" by MSP Kezia Dugdale.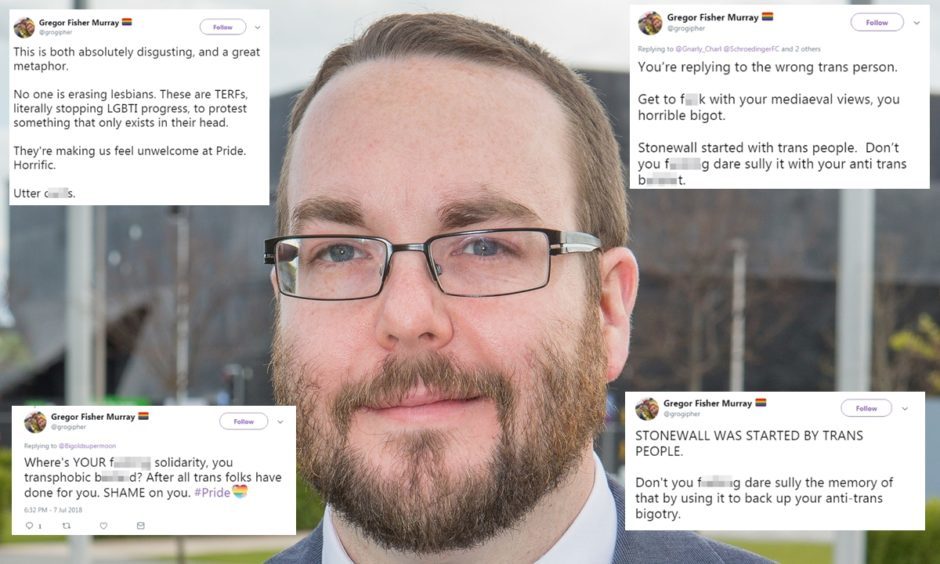 Labour group leader Kevin Keenan called on Mr Alexander to "ask the question" of whether Cllr Murray is the right person to represent the city.
He said: "John should be asking himself whether Gregor is the right person to stay on.
Children's convener issues climbdown over expletive-laden Twitter outbursts
"I was copied in on a letter from a member of the council staff with screen grabs of Gregor's tweets and I think certainly there are a number of people who are unhappy.
"The administration need to make their mind up. They've lived with blunder after blunder, the question now is whether this is one too many."
It is understood SNP colleagues will give Cllr Murray a dressing down in the coming days but they have not yet intimated any plans to remove the councillor as children and families convener.
Depute leader of the Dundee SNP group Willie Sawers said it wold be discussed when Cllr Murray returns from holiday.
"This language is clearly inappropriate and Councillor Murray has acknowledged this," he added.