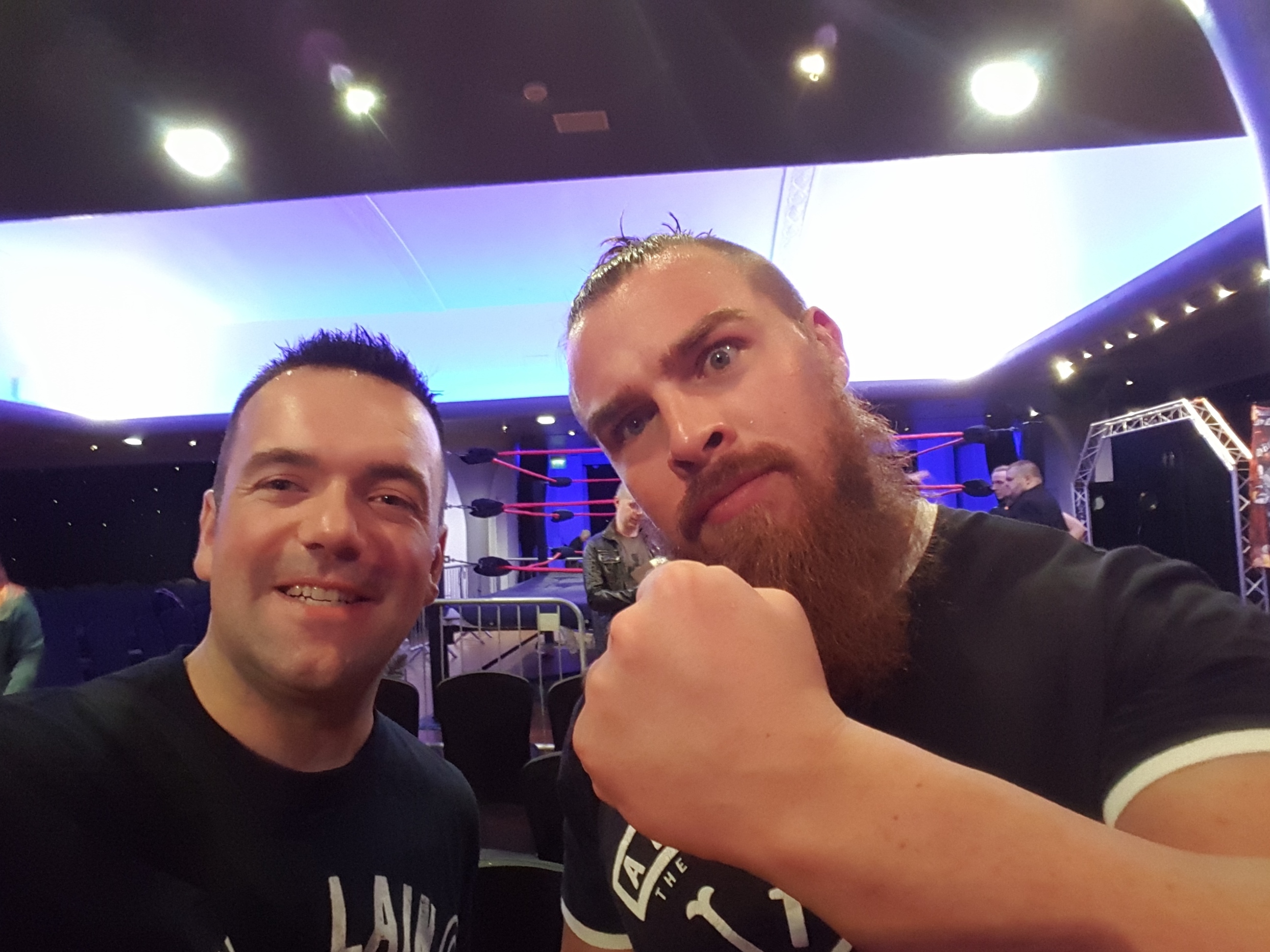 One of Damon McCabe's earliest memories is of watching wrestling on the TV at his gran's house.
"She was a big fan as was my dad and indeed most of the country back then," says Damon, 37, who is Dundee born and bred.
"I loved watching the greats like Marty Jones, Johnny Saint, Rollerball Rocco and Big Daddy."
Like many little boys, Damon dreamed of becoming a wrestler himself and he and his cousins would recreate matches in his gran's back garden, even going so far as to leap from the shed roof on to a prone body below.
"I'm a bit old to get started now as most successful stars began training in their early teens or younger," smiles Damon, who works in the slightly more sober world of banking.
A man can still dream though: "It would still be awesome to perform in front of a sell-out crowd in the Caird Hall but in reality I'm happy to be part of the crowd," he says.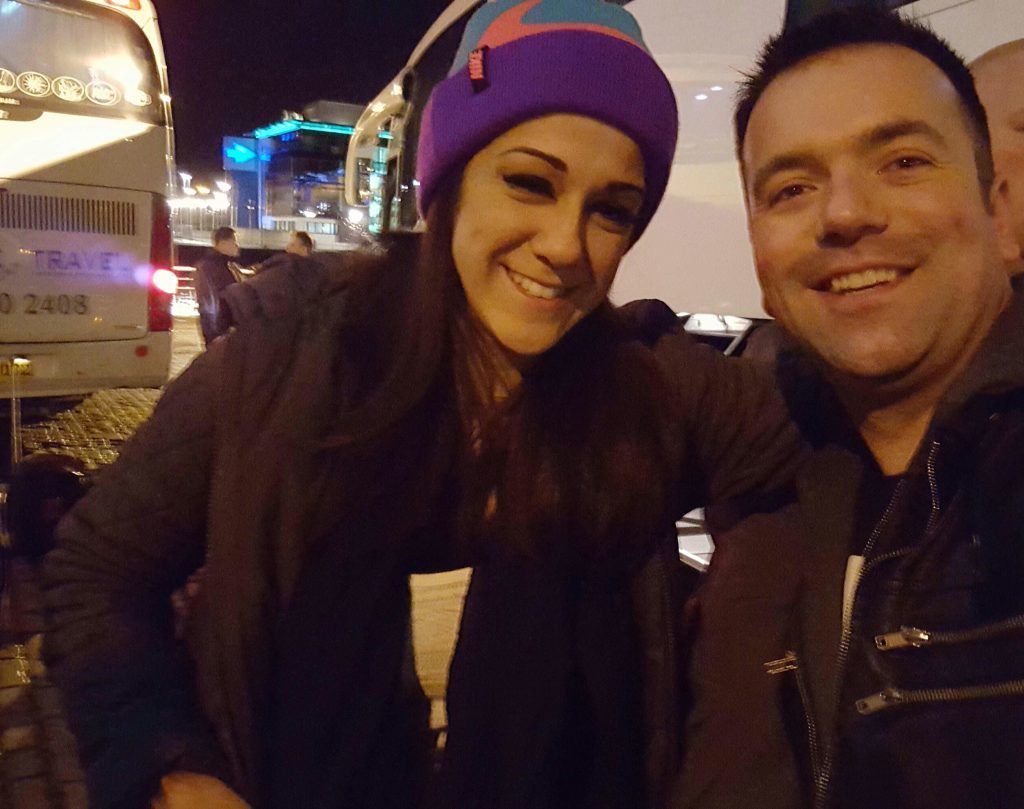 Today wrestling is synonymous with the World Wrestling Federation (WWF) with its flashy entrances and over-the-top characters.
"Wrestling gets a lot of stick from people who don't understand it but truly it has something to offer everyone," says Damon. "Wrestling fans are without doubt some of the most passionate in the world and very protective of the sport."
He explains that wrestling can be enjoyed on various levels.
"You can enjoy the stories that are being played out in front of you or the rivalries between wrestlers," he says. "There are different levels of physicality from pure wrestling to high-flying Lucha-style antics (a Mexican form of wrestling) and of course the more violent hardcore matches."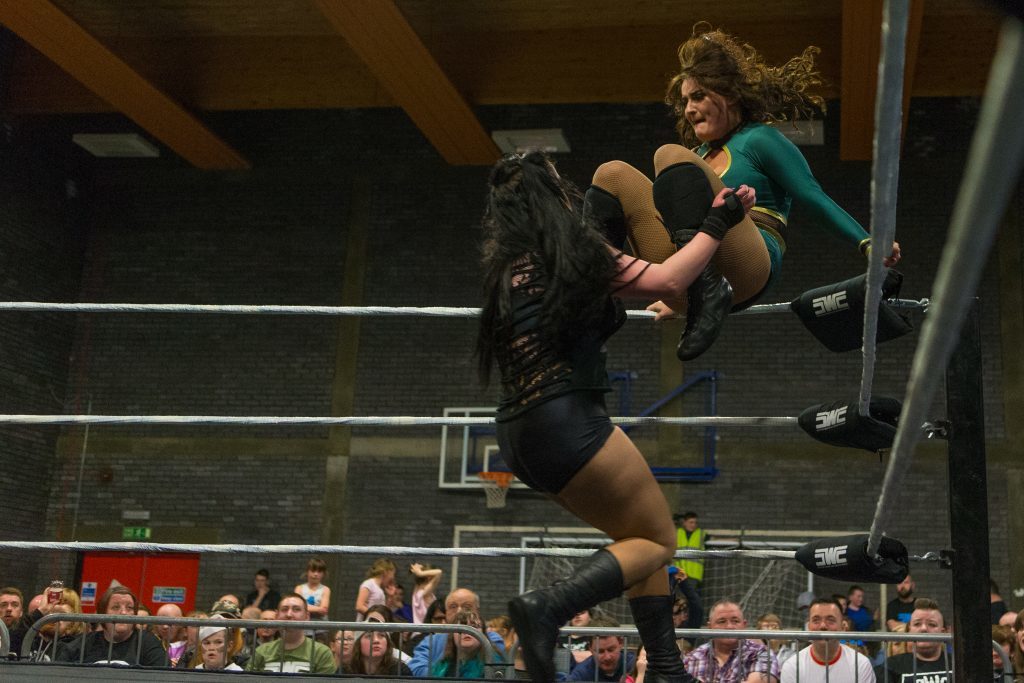 Wrestling styles vary from show to show – some use gymnastic or balletic moves in the ring, while others use the 'pound and ground' technique to subdue their opponent or old school grappling. During the hardcore-style matches, ladders, chairs and tables are frequently employed to decimate.
"You can view as a bit of fun, as a live action soap opera or a genuine physical contest between gladiators," he continues. "I enjoy it for the entertainment and impressive ability of those in the ring. It has also introduced me to a whole new 'wrestling family' of like-minded friends."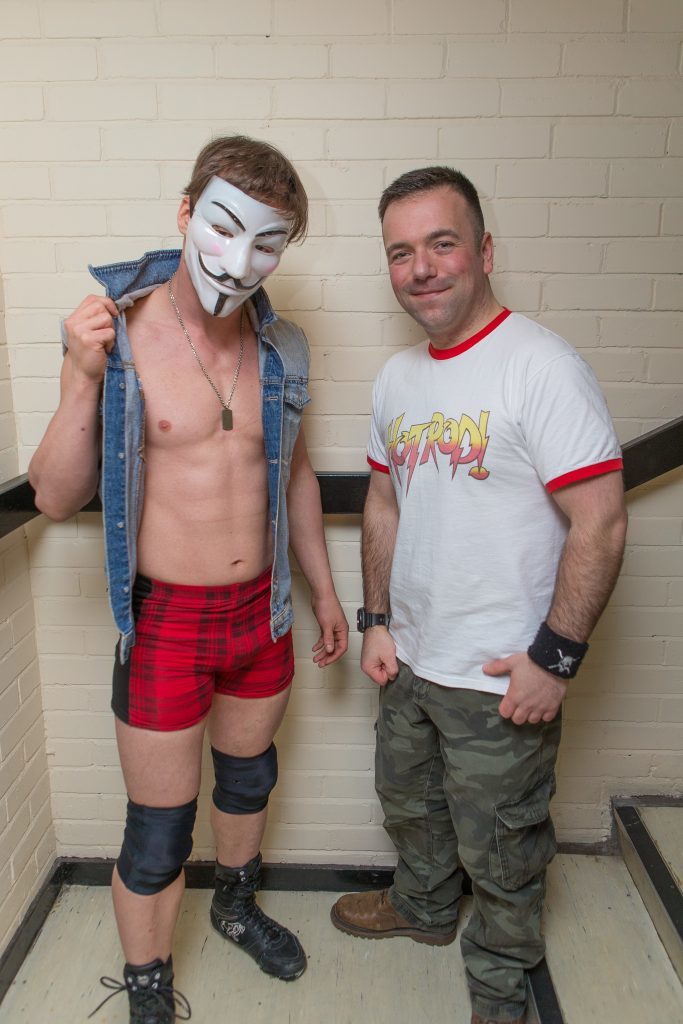 Damon spends a lot of his spare time looking after his disabled parents but tries to get to as many shows as he can, including family-friendly shows at Dundee's Ardler Complex, Discovery Wrestling in Edinburgh, 5 Star Wrestling, Aberdeen for Wrestlezone and Glasgow for Insane Championship Wrestling.
"I'm also hoping to go to Preston at some point for a show and would love to go to Los Angeles to attend a Lucha Underground show at Temple University," Damon says.
Not surprisingly he has amassed quite a collection of T-shirts, signed photos, books and – a treasured item – a signed Mr. Socko from Mick Foley.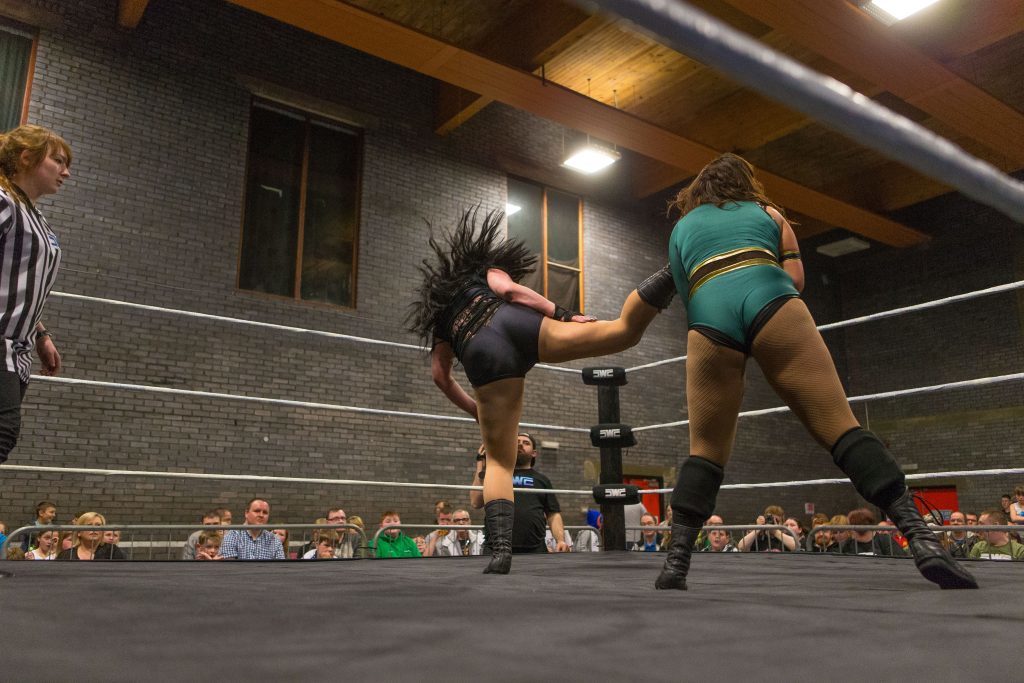 "I have also had the great honour to meet many famous stars such as Bret Hart, Jim 'Hacksaw' Duggan, The Million Dollar Man Ted DiBiase, Diamond Dallas Page, Alpha Female, Animal from Legion of Doom and more," he smiles.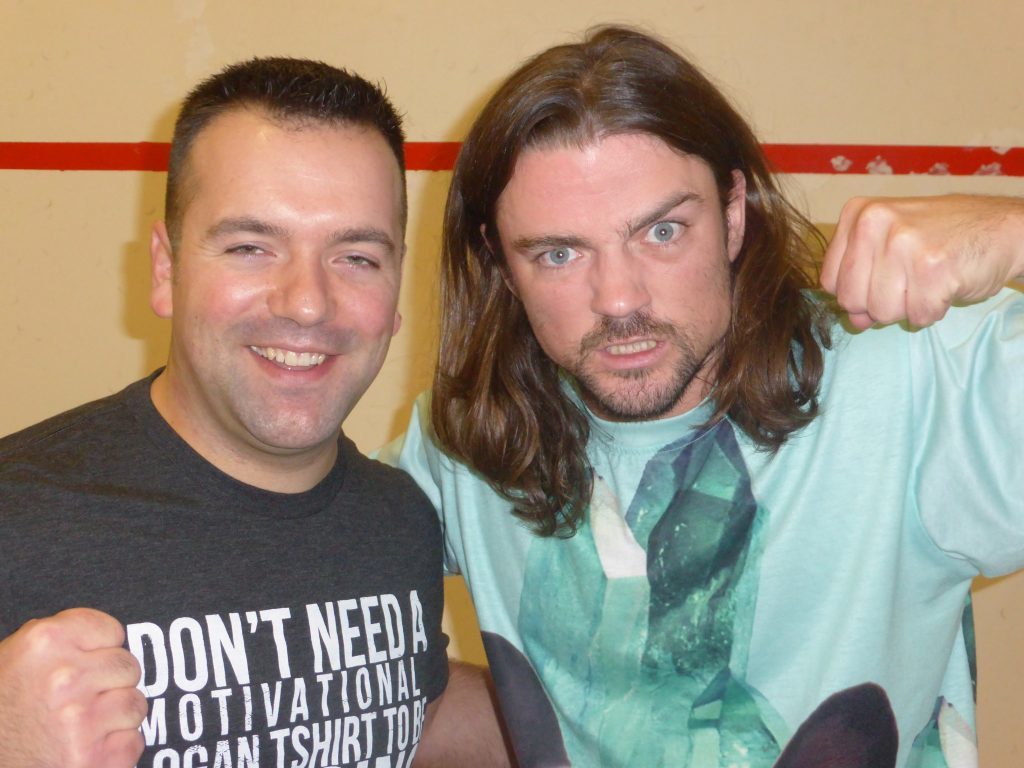 Damon believes that British wrestling is leading the way. "A number of the stars I've been lucky enough to watch at local shows have been signed to contracts with World Wrestling Entertainment.
"This is a great time to be a wrestling fan with so many international stars vying to come over and cut their teeth on British proving ground. Whether you're a wrestling fan or not I'd urge everyone to pop along to their local show at least once."