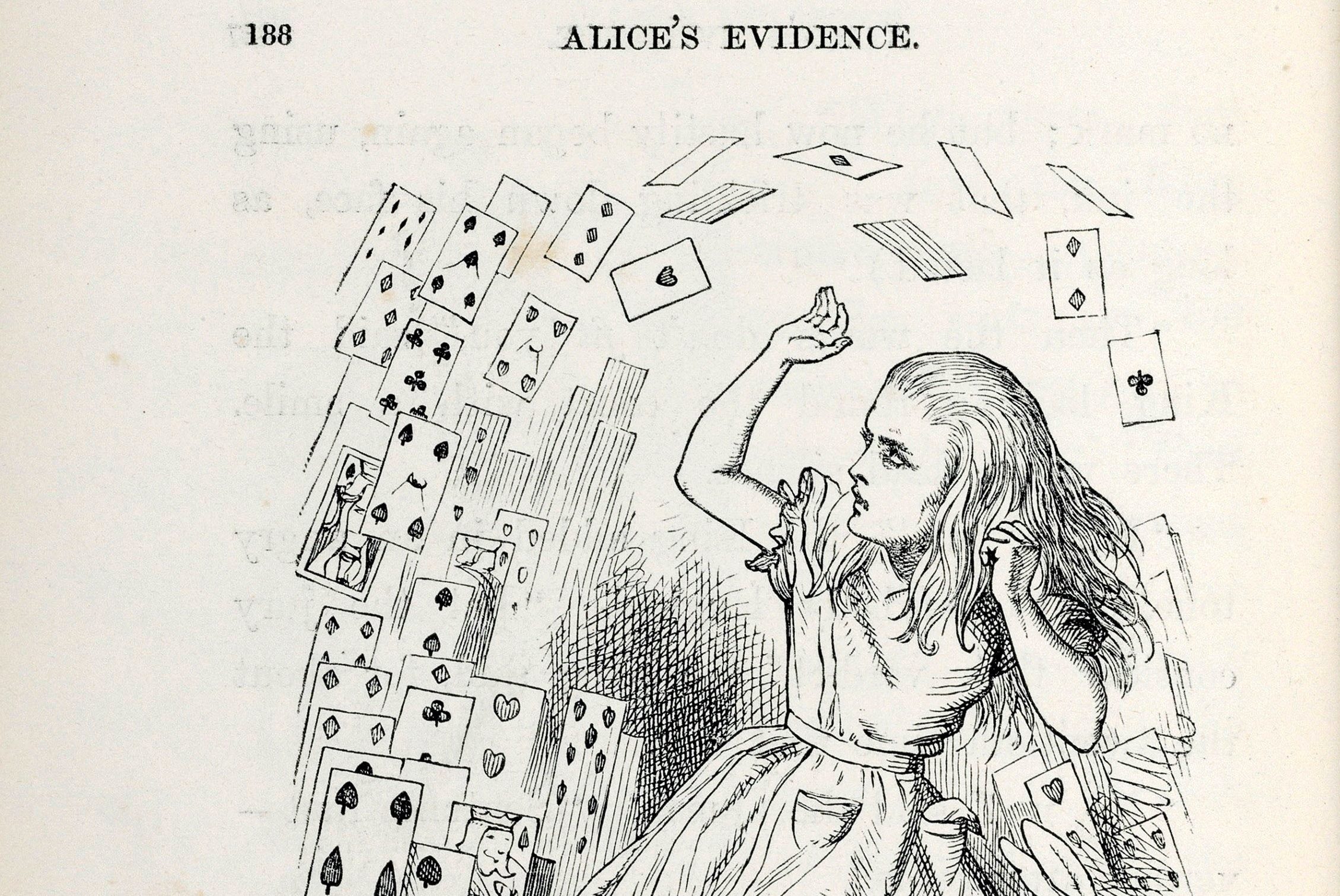 One of the greatest rarities in the book world appears at auction in just over a week's time.
The 1865 first edition of Alice in Wonderland is due under the hammer at Christie's, New York, on June 16.
There are hundreds of versions of this classic children's book. This, however, is one of only 10 surviving copies of the first issue of Alice in its original red cloth. Moreover, only two copies are now in private hands, including this example, with the other described as "heavily worn."
Christie's think so much of this little treasure that they have given it a stand-alone sale in the Rockefeller Plaza and placed a $2-$3 million pre-sale estimate on the volume.
In 1862 Charles Dodgson (alias Lewis Carroll), along with a friend, the Rev Robinson Duckworth, took the three daughters of Dean Liddell of Christ Church, Oxford – Lorina, Alice and Edith – on a trip on the Thames during which he related the first parts of Alice's Adventures Under Ground, the precursor to Alice's Adventures in Wonderland.
On their return, Alice asked him to write down the story. Working with renowned illustrator John Tenniel of Punch magazine, Lewis Carroll developed the elements of the story into this book.
Three years later, in June 1865, the first edition was printed with the intention to have Macmillan & Co of London publish it the following month. Carroll requested 50 advance copies to give away. A few days later he heard from Tenniel that he was "entirely dissatisfied with the printing of the pictures."
Carroll withdrew the entire edition of 2,000 and asked for the advance copies to be returned.
Surviving copies of the 1865 edition are excessively rare. There are only 22 known, with most in institutional libraries. Only six remain in private hands—including the present copy. Of the six, four are rebound.
It is thus a chance to own a suppressed 1865 Alice in its true original state, with the text and binding as they were when the book was first produced.
The copy first came to auction in 1925 and was one of nine 1865 Alices featured in the Columbia University Centenary Exhibition in 1932. It has been in several famous book collections since then.