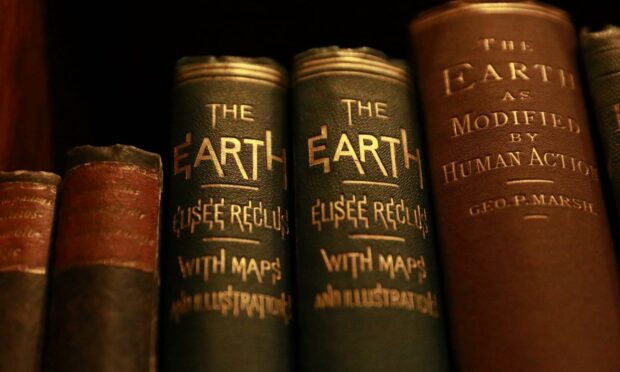 Fair play to the London rare books specialist Peter Harrington.
To mark the UN Climate Change Conference in Glasgow, Harrington collated One Hundred Seconds to Midnight.
This is a remarkable assemblage of original books, maps, manuscripts, photographs, ephemera, and art chronicling the long history of climate change and environmentalism.
Harrington, one of the leading rare book dealers on the planet, partnered with the World Land Trust on the project.
They will donate some sale proceeds to fund its efforts to protect the world's most biologically significant and threatened habitats and wildlife.
Over 2000 years of human thought
The collection documents over 2000 years of human thought and experimentation, curiosity and anxiety, action and inaction.
It features more than 800 works from the 15th Century to the present day by the world's greatest scientists, writers, artists and activists.
It comprises rare first editions, signed copies and iconic visual materials.
Astonishing material
Highlights include a copy of the first Italian printing of Aristotle's Meteorology and a rare early study on weather forecasting by the French medieval astronomer Firmin de Beauval.
There are early works by Arctic and Antarctic explorers and the first colour photograph taken of Earth during the Apollo lunar orbit in 1968.
The latter has been described as "the most influential environment photo ever taken."
And last but not least…
And my friend Katrin would never forgive me – as a proud double graduate of the famous Humboldt University in Berlin – if I did not mention Alexander von Humboldt's Cosmos.
This is an influential treatise on science and nature written by the German scientist and explorer and published in five volumes between 1845 and 1862.
The One Hundred Seconds to Midnight collection, which was exhibited at the recent Frieze Masters fair in London, is valued at £1,650,000.