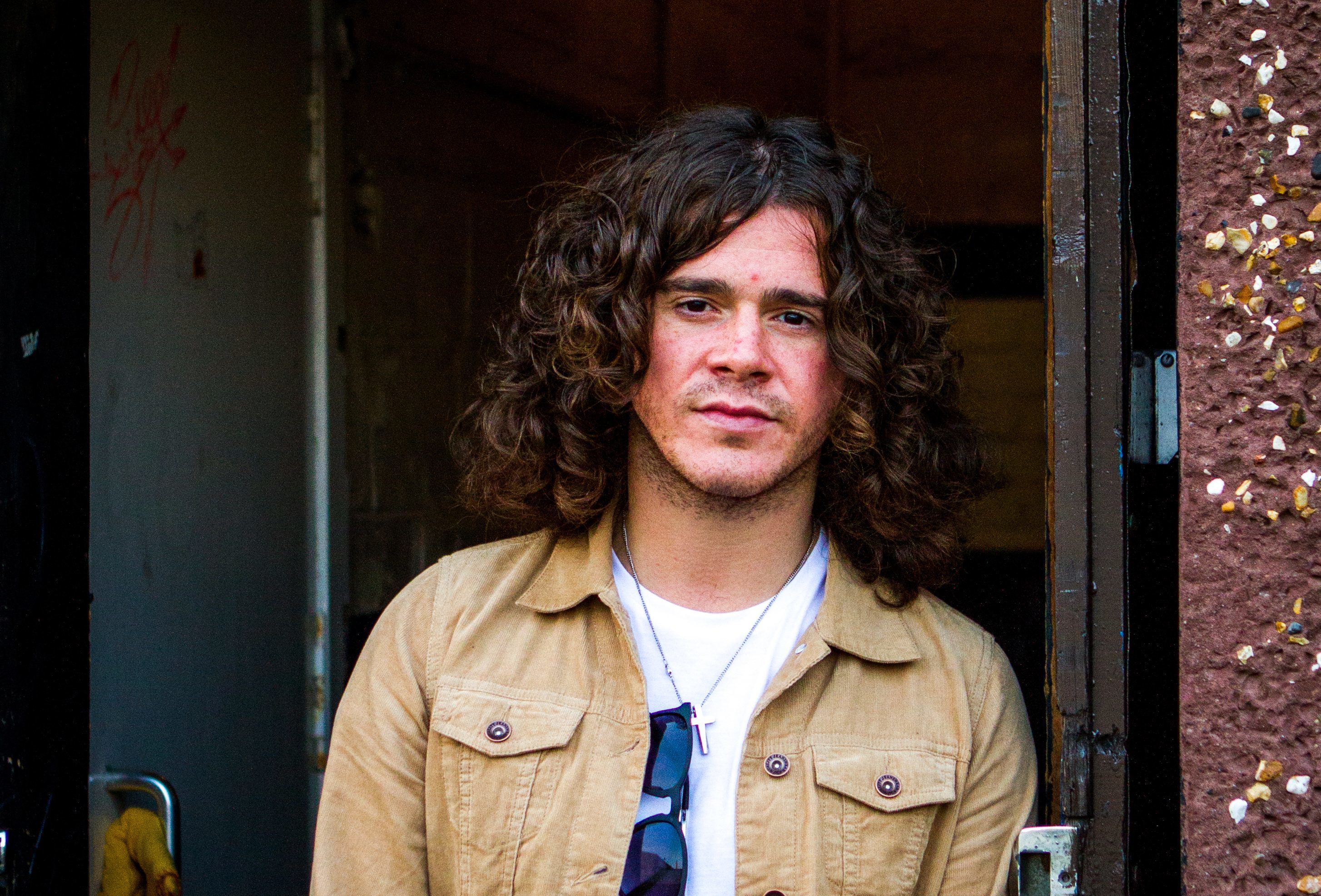 The View frontman Kyle Falconer is back for two intimate solo shows at Clark's on Lindsay Street on Monday and Tuesday.
The last remaining tickets are £15 from the bar, Groucho's, Assai Records in Broughty Ferry and eventbrite.com. Falconer also makes it across the Tay to play Rosyth's Brown Bear this coming Saturday (November 5).
There's dynamic rock covers at Clark's on Lindsay Street tonight from Last Orders.Tomorrow get your dancing shoes on for The Funkin' Idiots. Both start at 9.30pm with free entry before midnight.
Scottish singer-songwriter Findlay Napier is at Pre-Production on Thursday. Mixing folk, roots, indie and traditional, Findlay is one of the most highly-regarded performers and creative forces on the Scottish music scene. Tickets are £10 from the usual outlets.
Dundee band Kashmir Crows are champing at the bit as they head to Glasgow tomorrow for the show of their lives. The six-piece are headlining the legendary Barrowland after winning a recent competition and say they are "very, very excited" by the prospect. Lead singer Ian Black says: "All the hard work we've put in over the past six months has paid off.
"The work ethic in the band is terrific. Ever since I was young I've wanted to go to Barrowland but I always said I wouldn't go till I've played there, so to get the chance now and to headline a gig there is amazing. It's a youth initiative, young bands will be playing all day and then at night it's an indie showcase.
"Our EP launch is on December 9 at Beat Generator Live! in Dundee, it's called Still Howling at the Sun, and we're working hard on getting our album finished now. We're aiming to get that out in time for Christmas."
The band are running buses to Barrowland so check out their Facebook page if you want to join the fun.
Unplugged at McDaniels has Cherry Bombz tonight from 9pm then tomorrow it's The Suburbs at 10pm. Cherry Bombz also play The Pageant in Arbroath tomorrow at 9.30pm then Old Masons Arms in Forfar on Sunday from 3.30pm.
Make That A Take presents Glaswegian emotive punk three-piece Frauen at Conroy's Basement tonight. Support comes from Civil Elegies, Stonethrower and Gone Wishing. Doors open at 7pm and entry is £4.
Conroy's Basement also has American acts Alcoa and Choir Vandals along with Alex Green and Cold Years on Wednesday. Doors open at 7pm and advance tickets are £6 from Groucho's and ohgodnotanotherwildgoat.bigcartel.com or you can pay on the door.
It's the acoustic session tonight at Number 57 from 9pm. Tomorrow it's Kenny Martin & Steve Gaughan at 5pm followed by Tripper at 7.30pm. The Junkyard Dogs are in their usual Sunday residency at 7pm.
Headway welcomes Joy Orbison to the Reading Rooms tonight for an all night long set. Joy's brand of garage house has been celebrated for finding a sound that marries elements of house, two-step, jungle, techno and dubstep. Tickets are £15 from Groucho's and residentadvisor.net and gates open at 11pm.
Tomorrow it's a sold out show with world renowned DJ Hannah Wants. A child of the garage generation, Hannah was armed with an innate desire and passion to practice the art of DJing from a young age. Gates open at 11pm.
Rooms Thursdays has Lockah this week. Lockah's DJ sets have been known to weave their way from raw African percussion-filled treasures and foot stomping Italo workouts to essential Miami bass bangers and back again. Entry is free before 11pm, £3.50/£5 after and gates open at 10.30pm.
Highly rated guitar duo Adam Bulley and Chas Mackenzie (formerly known as Wingin' It) bring their fiery acoustic live show to Cleish Village Hall in Kinross-shire tonight. Weaving effortlessly between bluegrass, gypsy jazz, folk and pop, their performances capture the imagination and dazzle audiences. Doors open at 7.30pm and it's bring your own bottle. Entry is £10 on the door for adults, £5 for children.
The Bank Bar kicks things off tonight with The Broon Troot Orchestra at around 9.30pm. Tomorrow it's Lefty & Friends at the same time. Songwriters Sunday is hosted by Gavin McGinty with guest performances by local musicians at 8pm. Dave Webster's open mic is on Wednesday from 8.30pm.