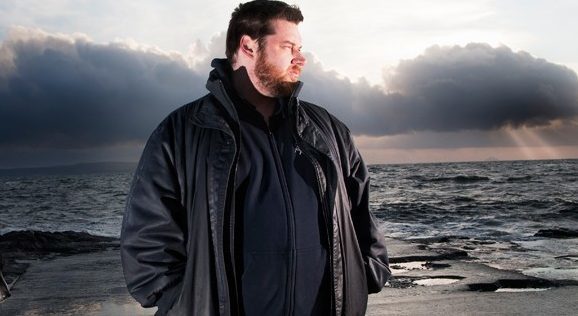 RM Hubbert, the winner of the 2013 Scottish Album of the Year Award, returns to Newport as part of his short winter 2016 tour promoting his latest album 'Telling The Trees'.
'Hubby', as he is known, will be joined at the Newport Sound event by fellow Chemikal Underground artist Rick Redbeard – frontman of Scottish psychedelic heroes The Phantom Band – who will also play songs from his much lauded new album "Awake Unto".
He is a previous nominee for the Scottish Album of the Year Award.
Newport Sound, which has previously hosted sell out shows featuring King Creosote, Spare Snare and Jonnie Common, also features the best in local spoken word and poetry and for this event are proud to present the Scottish premiere of The Tiger Act – a short poetry-play for two voices, written by Rebecca Sharp.
Newport Sound has gained a reputation for having a unique, merry and friendly village hall atmosphere.
* RM Hubbert and Rick Redbeard at Newport Sound, The Rio, Newport, November 18. For tickets contact Groucho's in Dundee or newportsoundtickets@gmail.com