Ahead of an acoustic session in Kirkcaldy, Michael Alexander speaks to Eugene Kelly, the co-founder of iconic Scots folk rock band The Vaselines, about the band's influence on Nirvana, the death of Kurt Cobain – and the allure of 'supping wi' Fifers'.
They are the alternative Edinburgh-formed rock band known for their "scuzzy folk rock".
But The Vaselines' co-founder Eugene Kelly doesn't have a problem that so many people discovered their music through American grunge gods Nirvana.
The band rose to prominence after being cited as an influence by Kurt Cobain, with Nirvana releasing covers of 'Son of a Gun' and 'Molly's Lips' on Incesticide and 'Jesus Wants Me for a Sunbeam' (retitled 'Jesus Doesn't Want Me for a Sunbeam') on MTV Unplugged in New York.
Now, with The Vaselines bringing some of the world's most famous rock anthems to a special acoustic set at the Adam Smith Theatre in Kirkcaldy, Eugene revealed he will never forget where he was on April 5, 1994, when he heard that Cobain had committed suicide, aged just 27.
"I was on tour in America with Eugenius when it happened," said Glasgow-based Eugene, 52, who supported Nirvana on their 1991 European Tour, and was invited to join the band on stage during their Reading Festival performance that same year, around the time that the iconic album Nevermind was released.
"We had just checked in to a hotel and we got a phone call telling us his body had been found.
"It was a long day just trying to get any information, because it wasn't clear at that stage it was Kurt.
"It was a pretty horrible time. We had to go on tour for another couple of weeks just knowing this was happening. It was pretty grim – a sad, sad end to his life."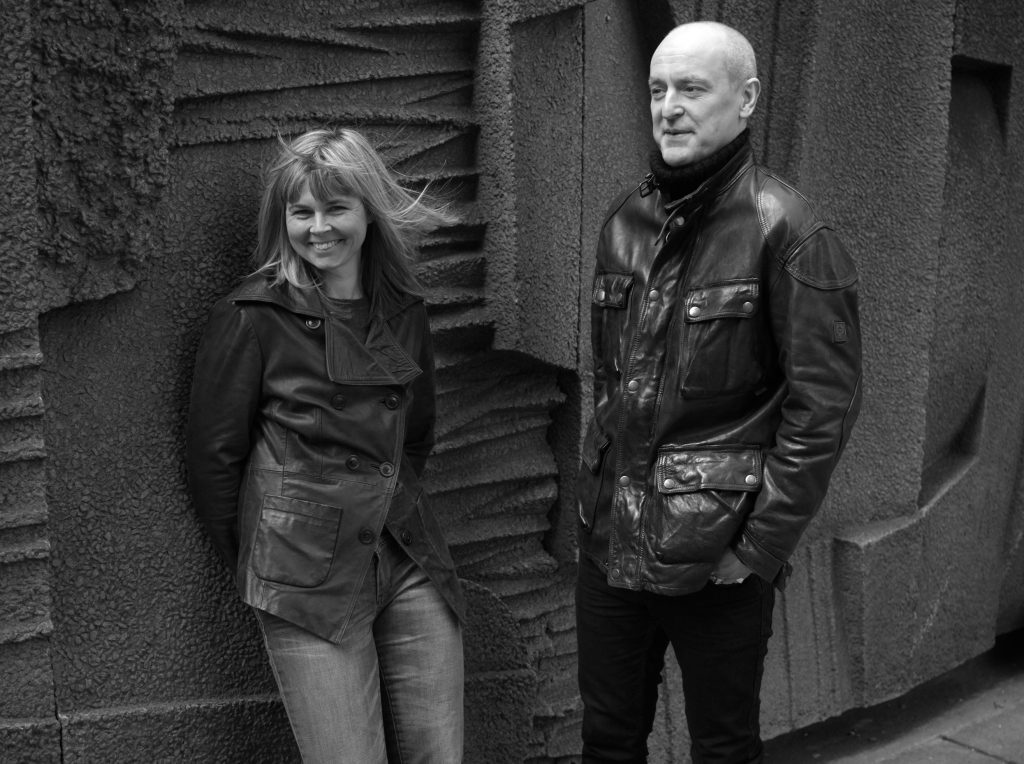 Eugene, whose Eugenius band also performed under the name Captain America, said there's no doubt that being linked with Nirvana gave them a "leg up".
They were "just great guys to hang about with" on tour and he doesn't recognise the portrayal of Cobain and his band mates as the "serious angsty artists" that has sometimes been painted, adding that he hung out with Nirvana founder Krist Novoselic at a festival in Seattle a few years ago and played Jesus Doesn't Want You for a Sunbeam with him on accordion.
He added: ""It was just great to know them at that time and be part of their story. I get a buzz when I see younger fans at the front of our gigs who know about us through Nirvana. Nobody does the stage diving anymore – but moshing is good!"
Eugene has been up to Anstruther quite a bit over the years to visit his friend Roy Lawrence, who used to play in Eugenius.
But this will be the first time The Vaselines have performed in Fife – and it's also the first time he'll have met or worked with Tae Sup Wi A Fifer founder James Yorkston.
He said: "I think we might have been suggested to him by our friend Rob Cotter who owns the Analogue Catalogue studio (in the north of Ireland) where James has recorded quite a lot with Julie (McLarnon) who also owns the studio and engineers things.
"I think Rob might have heard we were doing an acoustic show and he's suggested us to James and James approached us. We thought 'why not!'"
Eugene and Vaselines co-member Frances McKee, haven't played in two years. When they do, it's usually been average rock sized venues or theatres.
But he also enjoys the smaller, more intimate venues, which are better suited to this acoustic kind of show.
He said: "The last gig we'd played was August two years ago in Edinburgh. And pretty much that was it. We had a record out and toured it a wee bit and nothing had really happened. Money wasn't really coming in to finance the band for another year or so.
"We just said 'that's it we'll quietly creep back into the shadows and not do anything for two years past'!
"We've kind of wound down the business a bit. We don't have a manager, we don't have an agent.
"We don't have anything and the plan was not to do anything. Frances is a full time yoga teacher now and I've being doing more of the solo stuff.
"But we got an offer to play Newcastle which we just played there which was a charity show.
"The guy suggested doing it acoustically and we thought why not we'll give it a shot.
"On the back of that we've got the Kirkcaldy show and we've got a Glasgow show.
"So it's always fun to do, it's always fun to play with Frances and play gigs with Frances but this is a slightly different way of doing it, it's much more intimate and it's much more we can hear ourselves singing.
"We are so used to having three guitarists, a bass player, a drummer – a racket!
"This way we can actually sing and hear ourselves. It's really nice to sing together.
"That's really part of The Vaselines. It's great to do it properly."
Eugene, who laughs that he has much less hair than when the band was founded in 1986, said they'll play a mix of old and new songs – so long as they work in an acoustic session.
"Some songs don't work acoustically because you've got slide guitar, it's a bit awkward and the chord structure just sounds a bit terrible on an acoustic guitar, " he said. "So we'll play all the songs that people know – the Nirvana covers – and anything that just works.
"It'll be nice Tae Sup Wi' those Fifers – and might manage a few libations as well!"
*James Yorkston Presents: Tae Sup Wi' A Fifer: The Vaselines /Salena Godden/ Marry Waterson & David A Jaycock takes place at the Adam Smith Theatre, Kirkcaldy, on September 16. For ticket information go to www.onfife.com