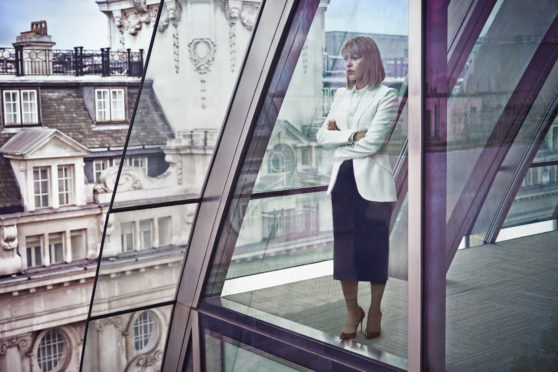 THE SPLIT + THE WOMAN IN WHITE
THE SPLIT: Tuesday, BBC One
THE WOMAN IN WHITE: Sunday, BBC One
 Written by Abi Morgan, creator of The Hour, THE SPLIT appeared at first glance to be a glossy legal drama. That turned out to be window dressing, an access point for Morgan to explore the fragile intricacies of family relationships and marriage.
It stars the reliably excellent Nicola Walker as Hannah, a conscientious, empathetic divorce lawyer who works for a prestigious London firm specialising in cases involving the stinking rich and famous.
Hannah's job places her in emotionally charged situations steeped in heartbreak and rancour, an area she's more than qualified to tackle as, inevitably, she's also dealing with her own personal issues.
She recently joined this company after leaving her family law firm behind. Naturally enough, this is a cause of friction, as she's now in direct competition with her mother and younger sister, Nina.
This tricky situation was compounded when their estranged father, played by Anthony Head, suddenly returned after an absence of 30 years. It gradually became clear that divorce and abandonment have played an unhealthily prominent role in their lives, but at least it's bought them nice big houses. Swings/roundabouts.
On the client side, Mathew Baynton from Horrible Histories plays a heartbroken stand-up comedian who's written a brutally frank and litigious show about his ex-wife, while Stephen Tompkinson and Meera Syal play the Mackenzies, a multimillionaire couple going through a divorce.
This came as a shock to Mrs Mackenzie, as she didn't even know why they were meeting with Hannah in the first place. Didn't she think to ask her husband beforehand? Presenting her as implausibly incurious was obviously just a lazy excuse for Morgan to contrive an anguished scene. I've always found her to be a good writer who's occasionally guilty of clunky engineering.
When Hannah takes a dim view of Mr Mackenzie's cowardly behaviour, he, with some sneaky assistance from Nina, decides to hire the family firm instead. Further complications ensue.
Morgan packed a lot into episode one, but the various subplots mingled smoothly. Legal environments have always been popular in TV drama, as they comfortably support a range of stories and themes. Morgan exploits this hardy perennial quite successfully. That aforementioned Mackenzie niggle aside, the dialogue and action are convincing, and Walker is typically authentic.
Etched in shades of grey, The Split is a thoughtful rumination on the incessant complexities of being human. It has heart.
One of the first lines spoken in THE WOMAN IN WHITE was "How is it men crush women time and time again but go unpunished?"
You can't often describe the umpteenth adaptation of a 19th century novel as timely, but this latest take on Wilkie Collins' hugely influential murder mystery is particularly resonant in the post-Weinstein #MeToo climate. It proves that a classic text can be subtly re-moulded without sacrificing its original essence.
Suitably shrouded in a cloud of windswept romantic and early Hammer-esque atmospherics, it follows a sensitive artist haunted by a nocturnal roadside encounter with a troubled young woman.
His new job as an art tutor connects him with a pair of charismatic, cerebral sisters happily out of step with Victorian propriety. What's their mysterious connection with the wandering woman in white?
It was a riskily subdued introduction to a story that will, I assure you, veer off into entertaining lunacy soon. It also features Charles Dance looking for all the world like a consumptive Jon Pertwee. What more do you want?
TV HIGHLIGHTS of THE WEEK
MY F-ING TOURETTE'S FAMILY
Tuesday, Channel 4, 9pm
This documentary focuses on two young brothers with Tourette's syndrome. It follows them and their parents as they confront the challenges of dealing with this condition in an often uncomprehending world.
BRITAIN'S BEST HOME COOK
Thursday, BBC One, 8pm
I don't know about you, but I just can't get enough of televised cooking competitions. This new vehicle for Mary Berry does a tremendous job of stocking this criminally underfed larder. Various cooks undertake a series of kitchen challenges. You know the drill.
THE JAZZ AMBASSADORS
Friday, BBC Four, 9pm
In 1955, a group of jazz musicians including legends such as Dizzy Gillespie, Duke Ellington and Louis Armstrong spoke out against racism via a series of concerts around the globe. This documentary celebrates a vital yet forgotten moment in the Civil Rights movement.
FRIDAY NIGHT DINNER
Friday, Channel 4, 10pm
As series five of this genial sitcom begins, the boys are horrified to discover their parents drinking champagne in a garden hot tub. More horror unfolds when weird neighbour Jim turns up with his annoying new girlfriend.
FILM of THE WEEK
TRUE GRIT
Thursday, Film4, 4:30pm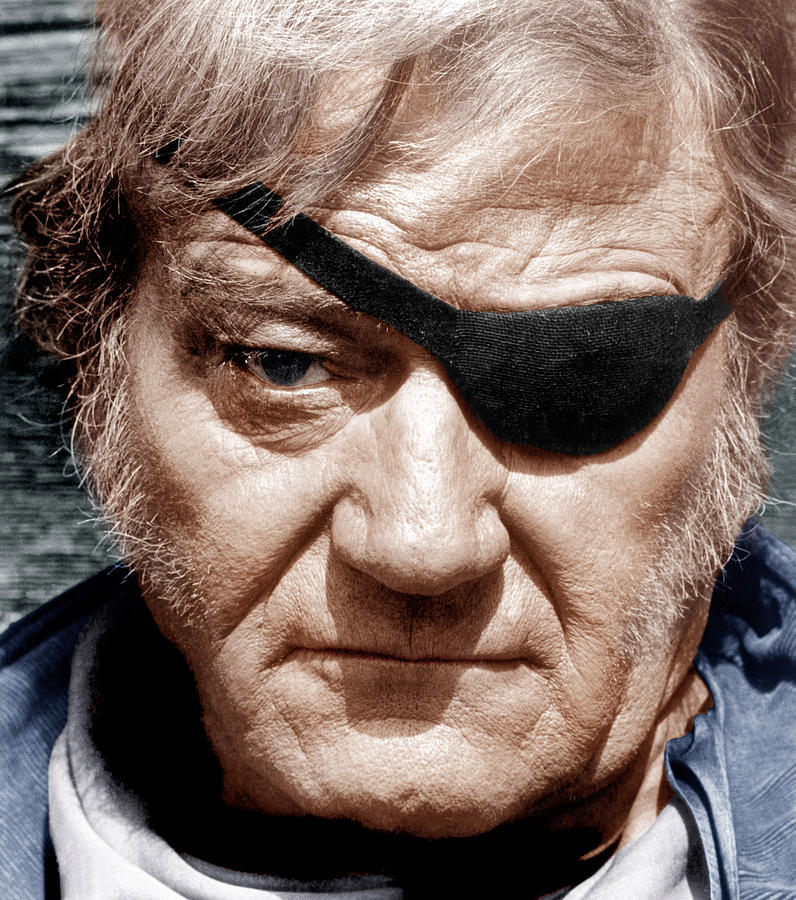 John Wayne won his only Academy Award for his performance as Rooster Cogburn, a cantankerous one-eyed drunk, in this surprisingly – despite the title – gritty western from 1969. A washed-up US Marshal, Cogburn reluctantly agrees to help a girl track down her father's killer. It's a beautifully shot and solidly written revenge drama with sombre pseudo-Biblical themes in which Wayne's screen-filling performance more than compensates for musician Glen Campbell's gauche co-starring turn. The cast also includes Dennis Hopper and Robert Duvall.