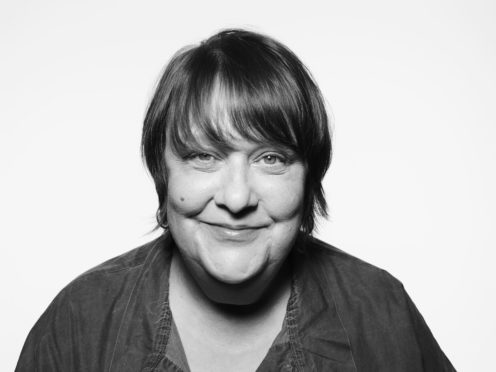 This week Paul examines the societal pressures faced by women in the company of a national treasure.
THIS WEEK'S TV
KATHY BURKE'S ALL WOMAN
Tuesday, Channel 4, 10pm
In which the much-loved actor, writer and director meets women from all over Britain in an attempt to understand rites of passage she's never experienced, such as motherhood and the fairy tale wedding. She also challenges the societal pressures women face on a daily basis. Her odyssey begins with a probing question: "Should we be trying to conform to a fixed idea of what beauty is?" Burke is concerned about young women – the Instagram generation – being force-fed unrealistic ideas of physical perfection, so she chats to Megan from Love Island and a Harley Street "celebrity facial plastic surgeon" who believes he has a scientific definition of beauty. It's a funny, frank, sad and empathetic essay.
WHEN BRIDGES COLLAPSE: THE GENOA DISASTER
Monday, BBC Two, 9pm
In August 2018, tragedy struck in Italy when Genoa's Polcevera Viaduct collapsed. 43 people were killed. One year on, chief magistrate of the region Francesco Cozzi, who is in charge of a major criminal investigation into the disaster, is convinced that it was preventable. The bridge, one of the most famous in Italy, had stood for over 50 years. So who was responsible for its collapse? And what can Cozzi's findings tell us about the safety of bridges all around the world? We also hear from firefighters involved in the rescue operation, plus two survivors who recall their harrowing ordeal in chillingly clear-eyed detail: "The tarmac opened up, like in the movies. Some cracks, and we plunged down."
THE GREAT TRAIN ROBBERY: THE HIDDEN TAPES
Monday, Channel 4, 9pm
You'd be forgiven for assuming that there's nothing left to say about the so-called Great Train Robbery of 1963, when a gang of villains made off with £2.6 million. Hasn't every aspect of this notorious heist been explored in forensic detail? Well, not quite. This documentary presents striking new information about gang-member Roger Cordrey, whose prolific train-robbing expertise proved crucial in pulling off the crime of the century. When Cordrey died he left behind eight hours of audio recordings, excerpts from which can now be heard in public for the first time. They reveal how this apparently unassuming man, a florist from Brighton, developed the skills needed to pilfer sacks of cash from the Royal Mail.
JADE: THE REALITY STAR WHO CHANGED BRITAIN
Wednesday, Channel 4, 9pm
This absorbing series doesn't just tell the story of Jade Goody, it's a three hour overview of early 21st century culture. It charts the gradual domination of reality television, vacuous celebrity culture, smartphones and social media. It covers attitudes towards race. It's the story of modern Britain, whether we like it or not. Episode two begins with Goody becoming reality TV's first millionaire. Her world came crashing down during that notorious 2007 appearance on Celebrity Big Brother, when she instigated racist bullying against Bollywood actor Shilpa Shetty. An incendiary and at times surreal scandal ensued. Goody's behaviour was abhorrent, unconscionable, but the biggest villains to emerge from this catastrophic saga are the mendacious Big Brother producers and the tabloid media.
FILM of THE WEEK
THE WOLF OF WALL STREET
Friday, Film4, 9pm
Some viewers and critics have branded this wild biopic about corrupt Wall Street stockbroker Jordan Belfort as a morally bankrupt celebration of debauchery. They're sorely mistaken. It's a scabrous black comedy in which Belfort and co are portrayed as dangerous, hateful idiots. It's also the best collaboration between Martin Scorsese and Leonard DiCaprio. Contains sweary scenes of a sexual nature, in case you hadn't guessed.
LAST WEEK'S TV
THE MISADVENTURES OF ROMESH RANGANATHAN
Sunday August 4, BBC Two
Comedian-fronted travelogues are ten a penny, but this one is better than most. Each week, Ranganathan visits countries about which we may have unfair preconceptions. Without ignoring the problems it's facing, his visit to a post-Mugabe Zimbabwe depicted this beautiful nation as a welcoming tourist destination. Job done. The star of the episode, though, was Ranganathan's delightful guide, Chipo. She deserves her own show.
SACRED WONDERS
Wednesday August 7, BBC One
You don't have to be a believer to enjoy this awe-inspiring study of great spiritual buildings and places of worship. The highlight of episode one was a visit to Angkor Wat in Cambodia, the largest religious site on Earth. A team of gardeners risked their lives by scaling these vast temples, via slippery ladders, to rid them of foliage. Now that's what I call devotion.
MORTIMER AND WHITEHOUSE: GONE FISHING
Friday August 9, BBC Two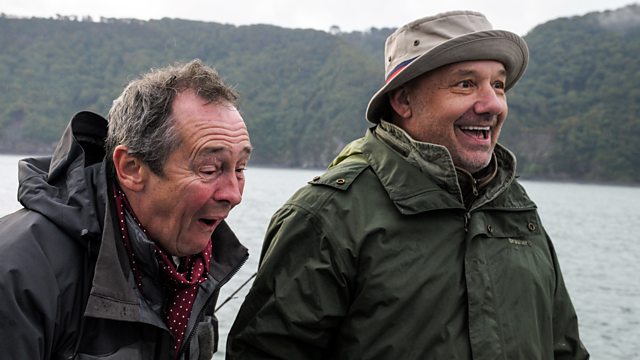 This fleeting weekly cure for stress and anxiety provides a valuable public service. Watching Bob and Paul talking nonsense, with occasional detours into ruminative sincerity, on picturesque British waterways is one of life's greatest pleasures. The fishing aspect is just an excuse for spending time with them. It's funny – of course it is, Earth's Funniest Man Bob Mortimer is involved – and occasionally quite moving. Beautiful television.