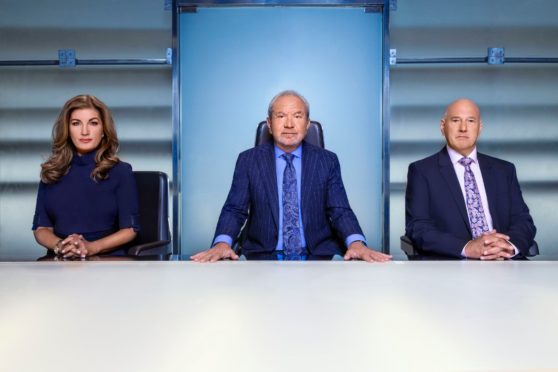 This week, Paul meets yet another eager bunch of "ambitious entrepreneurs"…
NEXT WEEK'S TV
THE APPRENTICE
Wednesday, BBC One, 9pm
It is, I suppose, comforting to know that in these uncertain times, there will always be another conveyer belt of grasping buffoons for Alan Sugar to cast a jaded eye over. As series 15 commences, we're required to play the usual game of assessing who this year's breakout stars will be. Who will become the nation's favourite laughing stock, only for them to eventually turn up on You're Fired! to reveal that they're actually more human and likeable than the edit made out? Candidates this year include a Shakespeare-quoting librarian, a cockney geezer and a Michael McIntyre clone who describes himself as "a pig in business". Task one: set up a bespoke tour in the countryside around Cape Town.
WHAT BRITAIN BUYS AND SELLS IN A DAY
Monday, BBC Two, 9pm
Our trading relationships are about to face their biggest challenges in decades, but how much do we really know about the systems which enable Britain to import and export goods on such a massive scale? In this optimistic new series, Ade Adepitan, Cherry Healey and, yes, Ed Balls investigate the ways in which we trade with the rest of the world. It begins with a hard-hatted Balls visiting the vast London Gateway port to find out more about where our fruit and veg comes from. Adepitan travels to Peru to reveal how our growing interest in healthy eating has had a positive economic impact on overseas communities, and Healey visits a busy trading centre responsible for securing global produce.
TINY LIVES
Thursday, BBC One, 9pm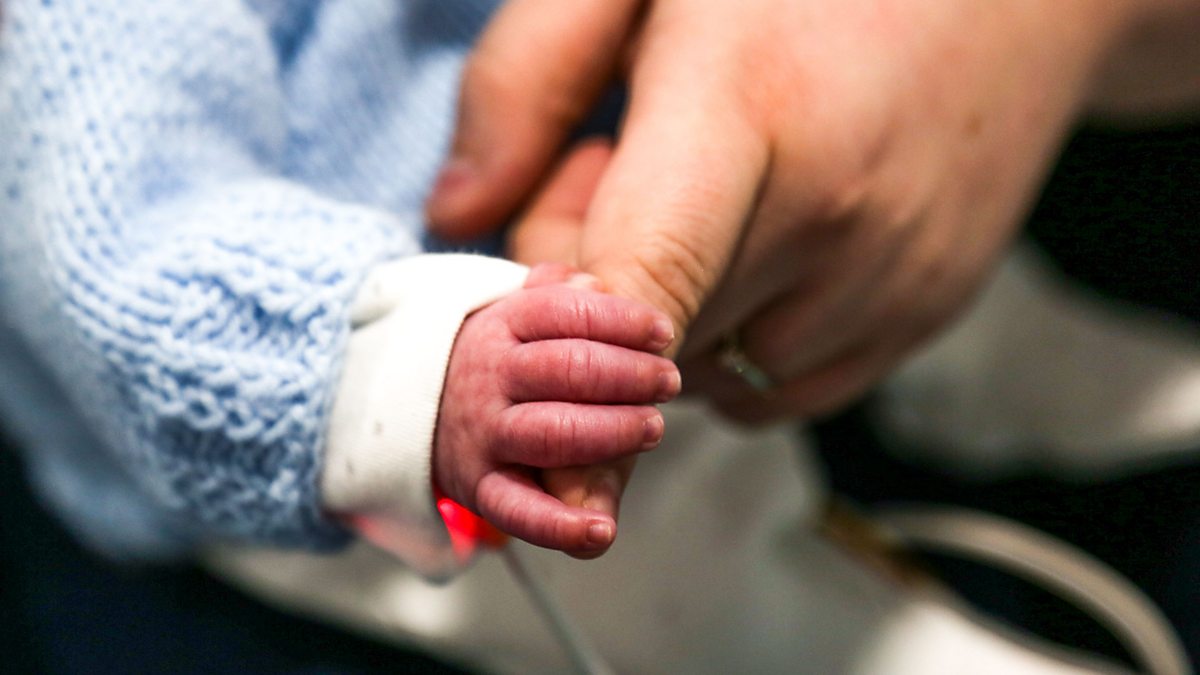 The specialist neonatal unit at University Hospital Wishaw is dedicated to caring for seriously ill and premature babies. It's the setting for this sensitive three-part series from BBC Scotland, in which amazing NHS professionals and anguished families deal with a variety of complex medical emergencies. Charlie was born at just 23 weeks, almost the earliest stage at which a baby can be kept alive outside the womb. "You've got to have hope," says his tired young mother. "If you don't have hope you don't really have anything." Tiny Lives makes for difficult viewing at times, but no one could fail to be moved by the abiding theme of kindness, love and courage in the face of adversity. It's humbling.
BETTY DAVIS: GODMOTHER OF FUNK
Friday, BBC Four, 10:30pm
Pioneering funk musician Betty Davis vanished from the spotlight over 30 years ago. This unusual documentary tracks down, sort of, an enigmatic cult performer whose raw, raunchy recordings and stage persona paved the way for artists such as Prince and Madonna. She also inspired her late husband Miles to embrace jazz-rock fusion. He inspired her to write and perform. He also physically abused her. Davis, who remains unseen for much of the film, recounts her story via a narrator reading poetry inspired by conversations with the filmmakers. Betty Davis was an independent black woman who defied convention. She played a sexually-charged role to make a socio-political point, but the attendant controversy and her innate sensitivity couldn't support the weight. A sad film, it will linger with you.
FILM of THE WEEK
SWEET SIXTEEN
Monday, Film4, 11:45pm
This Greenock-based drama from social-realist maestro Ken Loach launched the career of Martin Compston, who plays a working-class teenager struggling to build a new life for himself and his jailbird mother. Loach and frequent collaborator Paul Laverty deliver a typically compassionate study of the brutal realities faced by a systematically vilified section of society. It should be shown in schools throughout the land.
LAST WEEK'S TV
ARENA: NOMAD – IN THE FOOTSTEPS OF BRUCE CHATWIN
Saturday 21 September, BBC Two
Werner Herzog is one of the world's greatest living filmmakers. An actual genius. As a documentary-maker, he's been responsible for haunting films such as Grizzly Man. Once seen, never forgotten. This profile of the late, renowned adventurer Bruce Chatwin didn't scale such heights, but it was typically idiosyncratic. Herzog, no stranger to fantastical adventures himself, collaborated with Chatwin during the last years of his life. They were kindred spirits. This affecting ode to their friendship was a dry-witted affair in which fond understatement said more than cheap sentimentality ever could. Herzog and Chatwin are inspiring figures. Life-affirming myth-spinners. Also, as all civilised people agree, Herzog's none-more-Herzog style of narration is one of life's eternal pleasures. He should be the voice of the BT speaking clock.
JAPAN WITH SUE PERKINS
Wednesday 25 September, BBC One
In the concluding chapter of her Japanese odyssey, Perkins confirmed that she's one of the best celeb-orientated travelogue presenters. Like Palin and Connolly, she's genuinely interested in the cultures under scrutiny. She makes witty asides whenever witty asides feels appropriate, but never sneers or hogs the limelight. She's funny, sensitive thoughtful, empathetic. A surprisingly moving series at times, far removed from the bland, gawping norm.