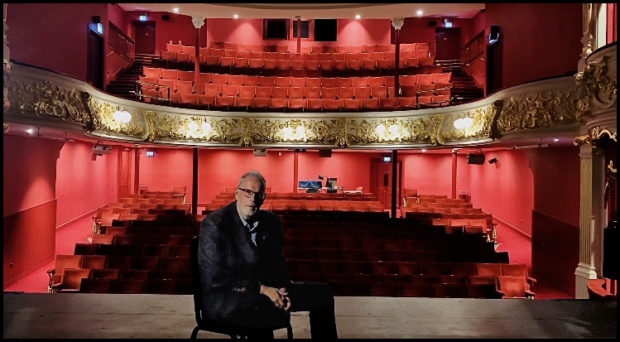 Perthshire poet Jim Mackintosh will present a heartfelt poem on his love of live performance to an empty Perth Theatre auditorium this weekend.
The work, Everyone Means Something, touches on the devastating effect that venue closures are having on those who work in the live events industr, as well as the positive impact that live performance has on people's lives.
The poet is also asking people to get involved in a "film poem" he is creating, by sharing what they miss about performance and their hopes for the future.
Jim said: "I want to draw attention to the terrible plight faced by all those working in the events industry whose lives have been devastated by the effects of venue closures and the ongoing impact this is having on organisations such as Horsecross Arts.
"The film poem which I'm hoping that everyone will take part in is a way of asking audiences of all ages as well as performers and people working in the arts to reflect on what it is they miss and what they're looking forward to when our theatres and concert halls reopen."
Everyone Means Something will be broadcast on Perth Theatre's free Zoom Palace channel at 11.30am on Saturday.
Jim will also join former Runrig star and current MP Pete Wishart along with a host of other creatives for free online classes on the same channel at 4.30pm.
Further information on the film poem will be available on the Fun Palaces page at www.horsecross.co.uk