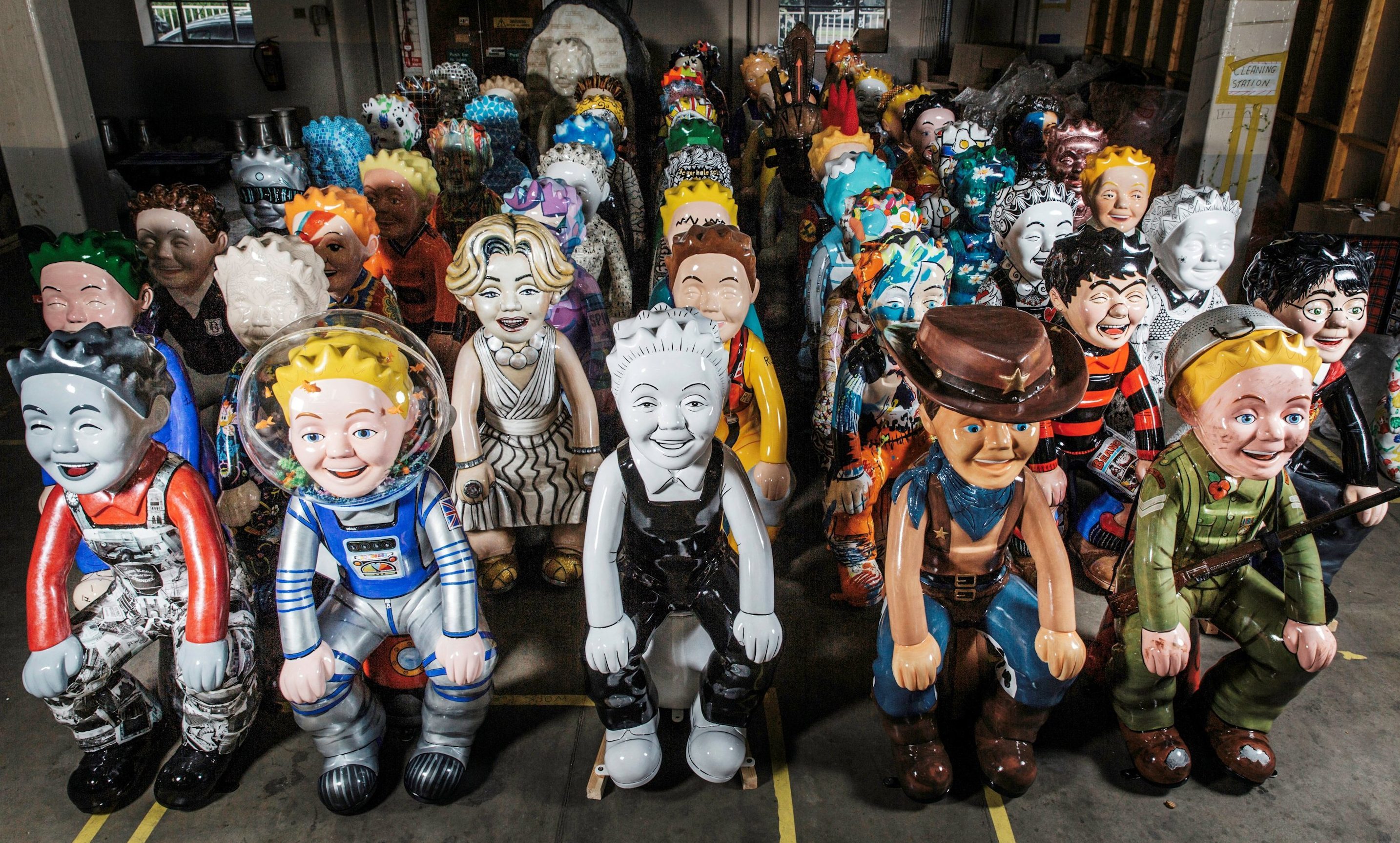 Oor Wullie's Bucket trail was officially launched today with a bus tour around Dundee to see over 50  painted sculptures.
The colourful Oor Wullies have been placed at prominent spots in the city as part of a public art project to raise money for the ARCHIE Foundation's Tayside Children Hospital Appeal.
Various local and international artists have been working over the past few months to paint the cartoon character in original ways, with local businesses sponsoring the sculptures.
One such artist was Dundee-based Suzanne Scott, who is also the project's artist coordinator.
She said: "I feel fantastic about this event.
"In addition to the sculptures stationed around the city, we have two others that are going on a tour around Scotland.
"The idea is to attract as many people to Dundee as possible."
Click image below to download map as a PDF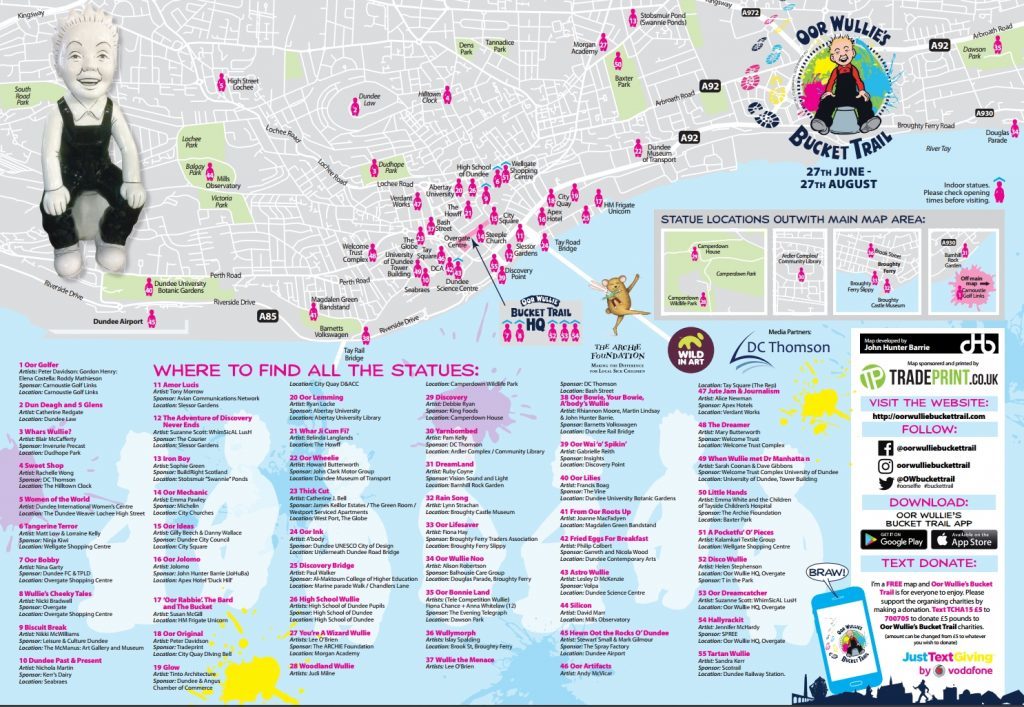 Business sponsor Andy Lothian, CEO of Insights, a learning and development company, added: "It's an honour to support the city of Dundee and the ARCHIE Foundation in a way that is so significant to our organisation."
Charity organisers The ARCHIE Foundation, along with partners Wild In Art and DC Thomson, have spent the weekend placing the life-sized Oor Wullie sculptures in dedicated locations around Dundee.
Some of the designs celebrate recent world events including a Tim Peake inspired Astro Wullie and a David Bowie inspired Oor Bowie, in memory of the pop star who passed away earlier this year.
Others celebrate Scotland's heritage, including a Tunnock's Tea Cake inspired design.
At the end of the trail, in September, all the sculptures will be sold at an auction in Dundee, with all proceeds going to The ARCHIE Foundation's appeal to raise funds to create a brand new twin operating theatre paediatric surgical suite for the Tayside Children's Hospital at Ninewells.
Cassie Thompson, Head of Fundraising for The ARCHIE Foundation, commented: "As organisers, we are very proud and excited to see Oor Wullie's Bucket Trail arrive in Dundee.
"An incredible amount of work has gone into this project.
"The support from the businesses and community organisations who have sponsored sculptures, to the local schools who have embraced the project decorating their own miniature Oor Wullie sculptures has been amazing."
An Oor Wullie Bucket Trail app has been launched for the project to allow visitors to follow the trail and pose for photographs beside the sculptures and more information is also available at oorwulliebuckettrail.com.
Busy day @OWbuckettrail @courier_dundee @Evening_Tele @ARCHIEtayside @Sunday_Post pic.twitter.com/uDc9pm7M2s

— Sarah Carlin (@sassysas1984) June 26, 2016
@Sunday_Post @OWbuckettrail @Evening_Tele @courier_dundee @ARCHIEtayside my fav so far with the bridge behind pic.twitter.com/ls5CS1Rvfz

— Sarah Carlin (@sassysas1984) June 26, 2016
@OWbuckettrail great to see the people of Dundee enjoying my sculptures! Keep the pics coming #buckettrail pic.twitter.com/PMVfQUUMzq

— Lee O'Brien (@gingerleo) June 26, 2016