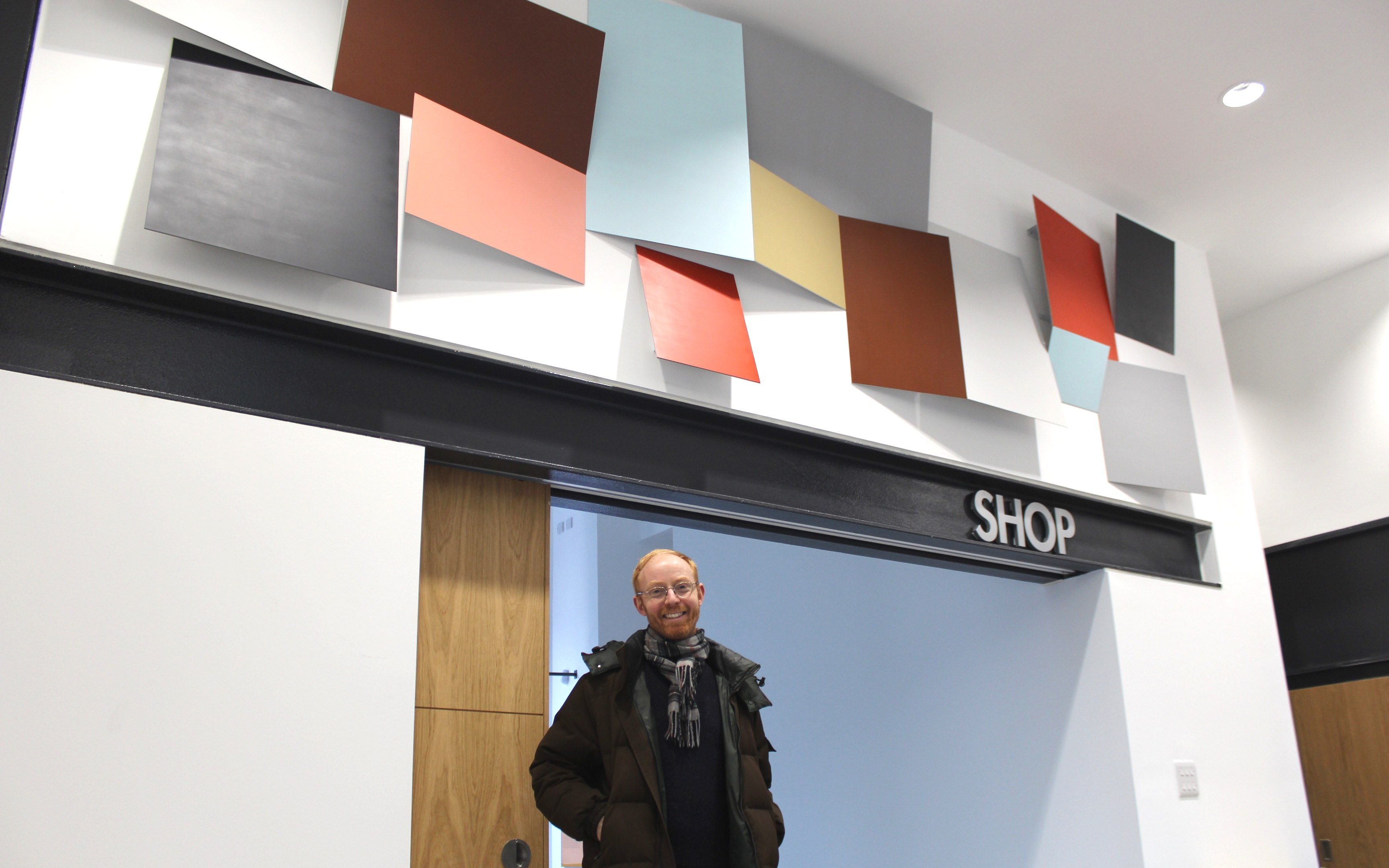 Acclaimed artist Toby Paterson will end a collaboration with Dunfermline with a flourish.
The Glasgow born artist, who was appointed lead artist on the extension to the Docklands Light Railway for the London Olympics in 2012, recently completed a long-running series of permanent artworks around Dunfermline.
The last piece has been installed in Dunfermline Carnegie Library & Galleries.
The handover of the building to Fife Cultural Trust coincided with the installation of Cluster Relief (Dunfermline Remnant).
Created especially for its site, it is a series of aluminium panels which pick up the colour palette of material in the building and heritage quarter.
Architecture is the starting point for much of Toby's work and the piece is the culmination of his series of public art works created around the town over the last four years, funded through a section 75 contribution to public art by Tesco, which built a town centre store.
Toby said: "I'm absolutely delighted to have had the opportunity to realise a permanent work at the new Dunfermline Carnegie Library & Galleries.
"It's fantastic as an artist to be able to make a contribution to such a significant new public building, especially one that sits in a wider, nationally significant historical context and that brings together past and present in such a vibrant way."
He said his sculptural aluminium relief was the final element in a series of public artworks made especially for the town centre in association with Fife Council between 2014 and 16.
"It was initially proposed for an outdoor location, but this ultimate version of the work uses a colour palette developed to reflect both its surroundings within the Dunfermline Carnegie Library and Galleries and my experiences of exploring the town's streets and buildings.
"Although I studied painting at Glasgow School of Art, I frequently make work outside conventional gallery settings as a way of reflecting the inspiration I find in the built environments that surround us.
"For me, this project has proven to be a perfect encapsulation of those aims."
Opening on May 18, the new cultural hub hopes to attract up to 280,000 visitors each year, and contribute an annual visitor spend of around £500,000 to the local economy.