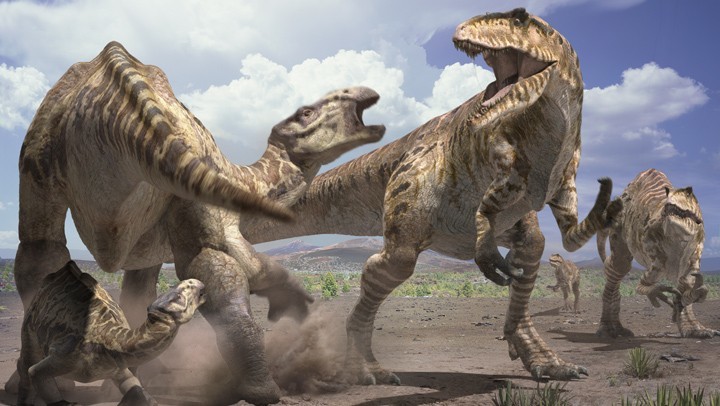 Perth is preparing itself for an invasion of the dinosaurs as one of the largest collections of Jurassic material ever to tour the UK makes its way to the city.
Giant skeletons, preserved food and insects and even giant clods of fossilised poo will form part of what is being hailed as a "once-in-a-lifetime" exhibition.
Many of the items that will go on show at Perth Museum and Art Gallery next month have never before been seen in public and all come from Britain's shores.
The mammoth exhibition is five years in the making, will be spread across three of the museum's galleries and will feature material from 17 museums, universities and collections.
More than 20 species of dinosaurs and 100 original fossils will be represented and many of the items will be touchable.
Visitors will have the chance to get up close with a 10cm long Iguanodon tooth, a 20cm Megalosaurus jaw, a 30cm cast of a Baryonyx claw, and a 40cm meteorite.
The first dinosaurs ever recognised and named by scientists were found in Britain almost 200 years ago.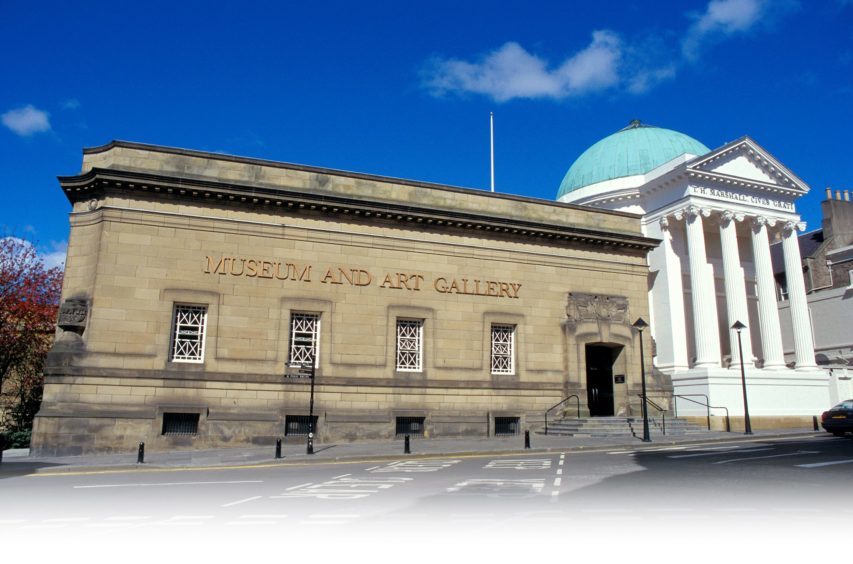 Jenny Kinnear, Head of Museums and Collections at Culture Perth and Kinross, which runs Perth Museum and Art Gallery, said: "Britain is an important player in Jurassic-era history and archaeology, with more than 100 species of dinosaurs found around the UK.
"Most have been locked in museum basements and never seen by the public and that is why it is so exciting to have this collection under one roof.
"Together, the materials weigh almost 10 tonnes and are spread over three of our galleries at Perth Museum.
"While it runs, this will be largest gallery of dinosaur exhibits on the UK mainland outside of London.
"It really is a once-in-a-lifetime exhibition."
The exhibition, entitled "Britain's Dinosaurs – Meet the Locals", runs at Perth Museum and Art Gallery from March 17 to June 24.
Tickets can be booked in advance at www.culturepk.org.uk/whats-on/britains-dinosaurs-meet-locals.
Britain's Dinosaurs is another coup for Perth, which is the first gallery to be showing the current Arts Council Collection exhibition "On Paper", which features the work of some of the biggest names in modern art.
It will undergo redevelopment in 2019 as part of Perth's Capital Project Development, which includes the city hall's transformation.