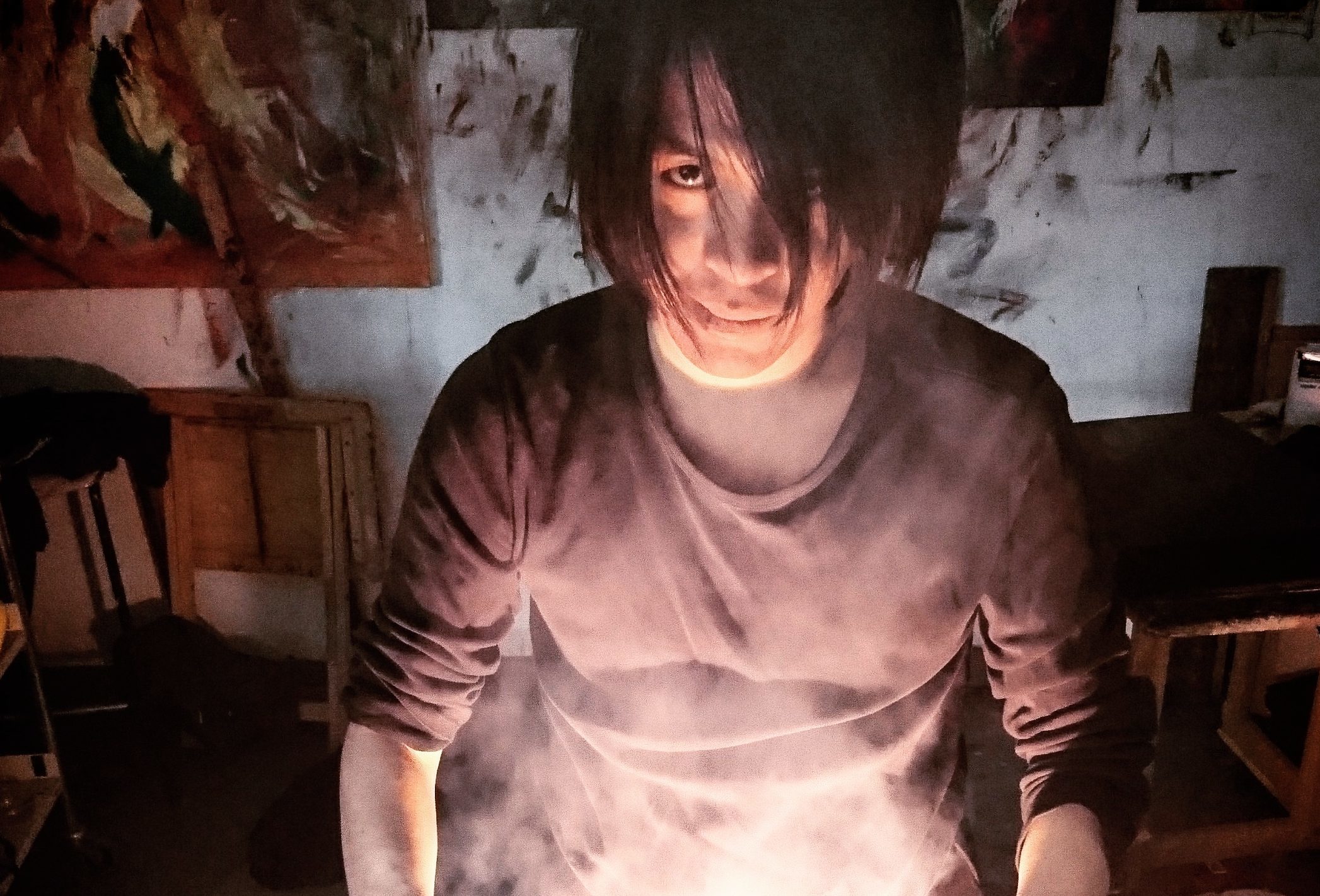 An innovative artist who has won widespread acclaim for paintings made with fire and gunpowder is working on a new piece for Perth Museum and Art Gallery.
College lecturer Frank To has been commissioned to create a permanent artwork for the historic venue ahead of its £10 million make-over.
The piece will involve a gunpowder image infused on a copper plate.
Frank, who counts Star Trek actor Patrick Stewart amongst his biggest fans, was inspired to use fire in his work after the blaze which nearly destroyed Glasgow's School of Art in May 2014.
Frank will lift the lid on his unusual techniques as part of the second Platform contemporary arts festival in Perth next month.
As part of the event, he has been putting together a new set of drawings inspired by the Old Masters of Europe and the museum's permanent collection.
It follows extensive research in the gallery's vaults.
He said: "I am honoured and delighted to be part of Platform this year.
"The commission from Perth Museum and Art Gallery has given me a massive opportunity to invent and develop new ways in drawing, which is the main subject area I teach at Perth College UHI."
Frank said: "I'm using it to ensure true innovation, such as making gunpowder oil paints, in a discipline of drawing which, unfortunately, is rarely practised by artists today."
Frank is the only Scottish male artist this year to have been officially selected by the Royal Society of British Artists 2018 exhibition in London.
The Platform festival, which takes place at numerous venues across the region from March 24. Other artists taking part include Helen McCrorie and St. Johnstone poet-in-residence Jim Mackintosh.
Following on from a highly successful inaugural year in 2017, Platform will include exhibitions, design, photography, artists talks, gigs, special installations, drama and film.
Platform is run by Culture Perth and Kinross and Perthshire Creates as part of their work in supporting sustainable creative communities in the region.
The week-long programme includes exhibitions, performance, music, talks and workshops at venues across the region.