A series of life-size Highland cow statues will make Crieff their new home this summer when the Perthshire town opens a new unique art trail.
The 11 brightly decorated artworks, which will also double as benches, will be dotted around Crieff and the surrounding area from July 1 to September 6 with locals and visitors encouraged to seek out the fibreglass creations.
After September 6 the "Cowches" will then be auctioned off and the money donated to the Scottish Charity Air Ambulance (SCAA).
The artworks are the brainchild of Crieff Succeeds which hopes the new trail will bring more visitors to the area.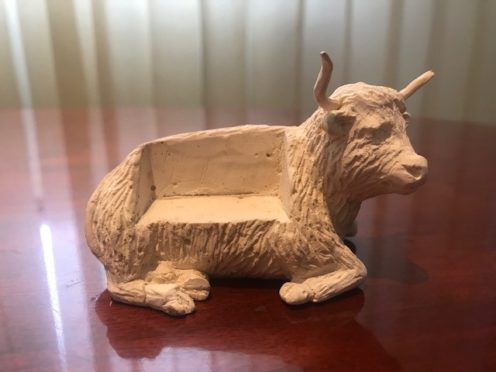 The route is a celebration of the relationship between the town and the famous animal with Crieff having historically seen vast herds of cattle driven along the traditional drove roads to the trysts or cattle markets.
David McCann, Manager of Crieff Succeeds, said:  "We are all very excited about this unique trail. Crieff is a beautiful place with a fascinating history.
"The idea of being able to combine these two things to create an interactive family-friendly trail which incorporates a place to sit and appreciate your environment is too good to miss.
"Hopefully, the trail will bring new visitors to Crieff and raise much-needed funds for SCAA who are such an exceptional charity literally saving lives across Scotland every day."
Crieff Succeeds have put out a tender for artists to design the Cowches and are also looking for companies to sponsor the benches.
He added: "We are looking for businesses to sponsor one of the Cowches and are in the process of sending out information packs to them as I speak.
"We are also asking artists to submit designs for a cowch, with successful designs being chosen by sponsors and local art lovers.
"If you are reading this and would like to get involved, please contact me or visit our website – Visit Crieff."
The Crieff cows will have competition from Cambridge who are also unveiling an artistic herd onto their streets this year  – though not of the Highland or bench variety.
Painted cows taking to the streets have become somewhat of a worldwide phenomenon since Swiss-born artist Pascal Knapp created three cow sculptures used in CowParade New York in 2000 and CowParade Chicago 1999.