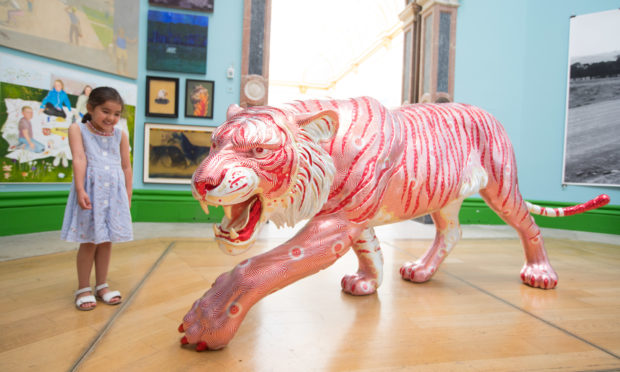 Fife brothers have captured the imaginations of thousands of art-lovers with a giant tiger statue made from the wrappings of an iconic Scots treat.
Artist Robert Mach and sculptor brother David Mach teamed up on their first collaborative project to create Easy Tiger, which has gone on display at the Royal Academy of Arts (RA) in London.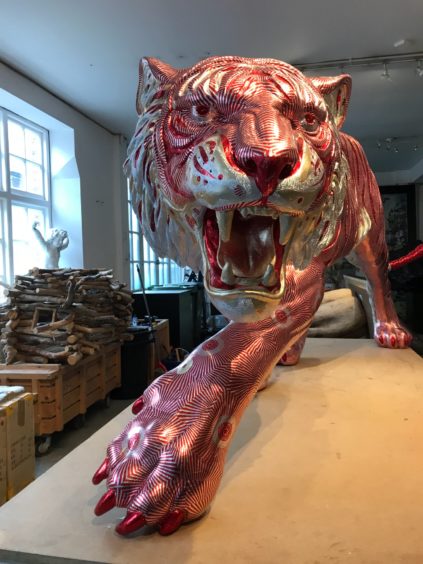 The work of the siblings, who are originally from Methil, has been a hit with visitors to the Piccadilly venue since the Summer Exhibition's launch on June 10.
The 8ft-long tiger statue itself was created by David with the eye-catching surface, made from Tunnock's teacake wrappers, added by his brother.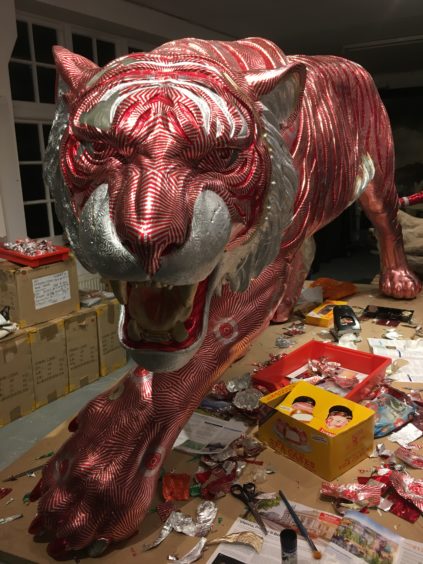 Robert, who lives in Lundin Lunks, said the painstaking work took him three weeks to complete.
With the help of "keen consumers" of the beloved Scottish treat, the brothers went through boxes upon boxes to get as many of the iconic wrappings as they could.
Coverings from Viscount biscuits and Marks and Spencer teacakes were also used on the sculpture.
Robert has worked on-and-off with his brother for more than 30 years. His own work frequently makes use of foil wrappers taken from sweets.
The 56-year-old added: "It was David's idea to make Easy Tiger. He made the huge prowling tiger, we then discussed the wrappers and colours to use and then I proceeded to 'foil' the tiger.
"The wrappers are smoothed flat, cut to shape and glued into position. David joining me in that process.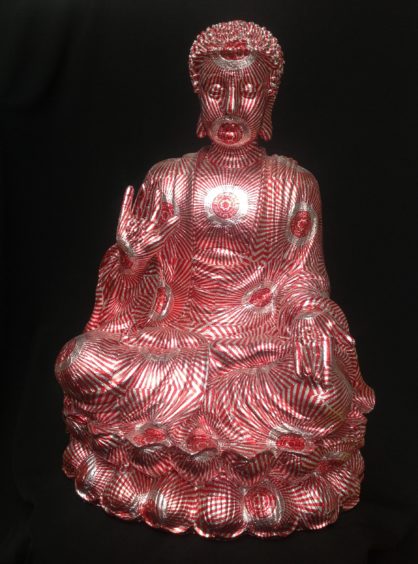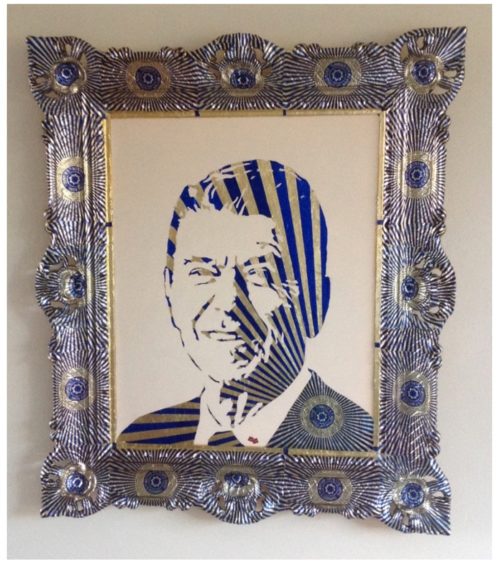 "For some reason the British really like to wrap things in shiny silver foil. It makes you think the thing you are buying is a more valuable thing. It is a very British thing."
Robert added, though there is an inherent environmental message in the reuse of old biscuit wrappers destined for the bin, this was "never my intention".
"If I see anything lying about I think 'you can make something out of that'. I think we were brought up with that."
David, 63 –  a one-time Turner Prize nominee whose installations have been exhibited across the world – added: "It is the first time me and my brother have ever collaborated on a piece.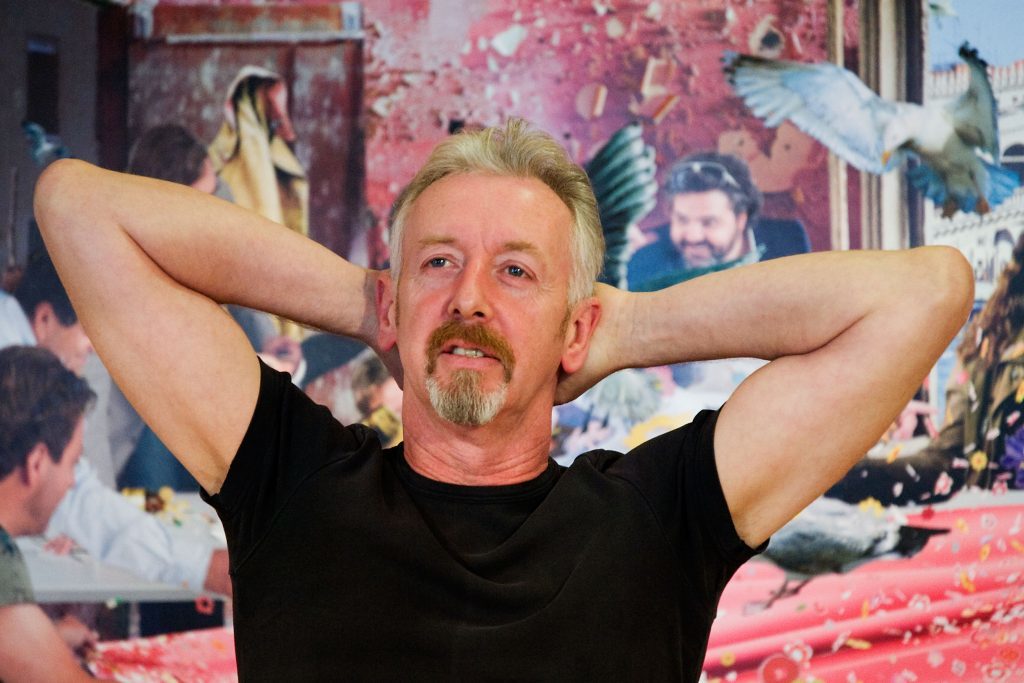 "I made that sculpture of a tiger for another exhibition. He foiled that with Tunnock's teacakes wrappers. It looks a bit like the largest Christmas decoration you have ever seen.
"It is a big thing. It is a really good thing and it has got tonnes and tonnes of visitors.
"It is such a recognisable thing. It (Tunnock's teacakes wrappings) is part of the Scottish identity or something. It is born of something so large it just takes over a whole country.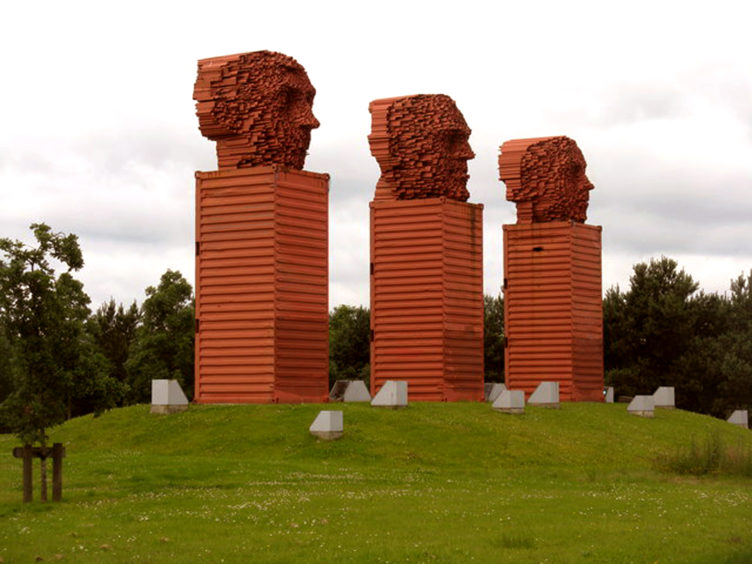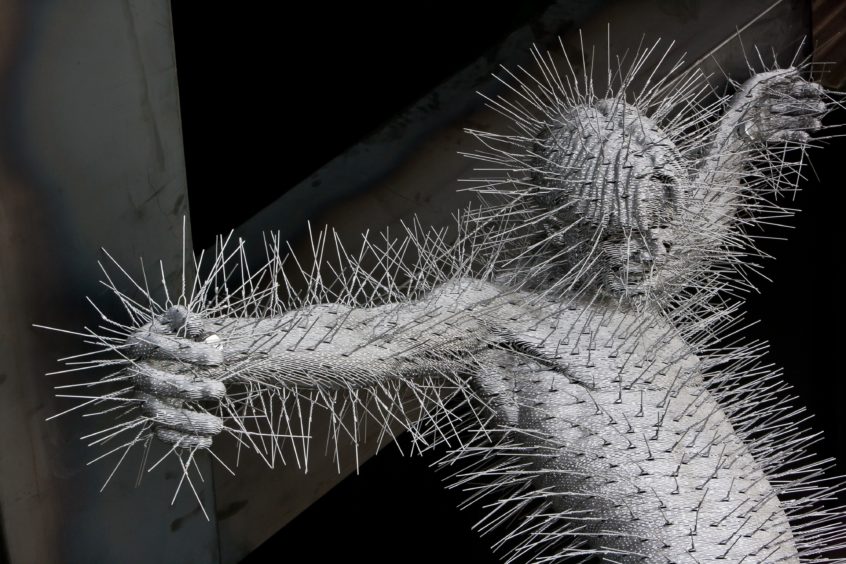 "We are already planning a couple of shows."
David Mach's exhibition The Paper to Prove It will run at the Royal Scottish Academy (RSA) from august 3 to September 8. He will also take part in an event alongside James Yorkston and Phill Jupitus on July 23 as part of the the Largo Arts Week.
An exhibition of his collages will also be on show  at the Scottish Arts Club during the Edinburgh Festival.