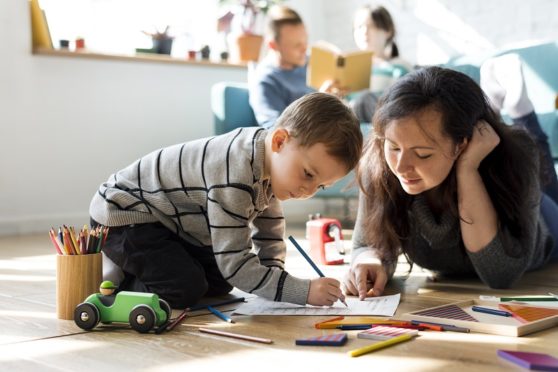 Even at the best of times, trying to keep the kids entertained during the Easter holidays can be hard – add in a lockdown and it can feel like an impossible task!
Luckily, there is plenty of help available so that you and the whole family can fight boredom over the holidays.
Whatever your kids' interests – from budding scientists to keen bookworms or creative crafters – there's a lockdown-friendly and fun activity to suit.
Here, some great local organisations share activities and ideas the whole family can get involved with at home – check it out.
1. Focus on wellbeing – enjoy Toddler yoga and more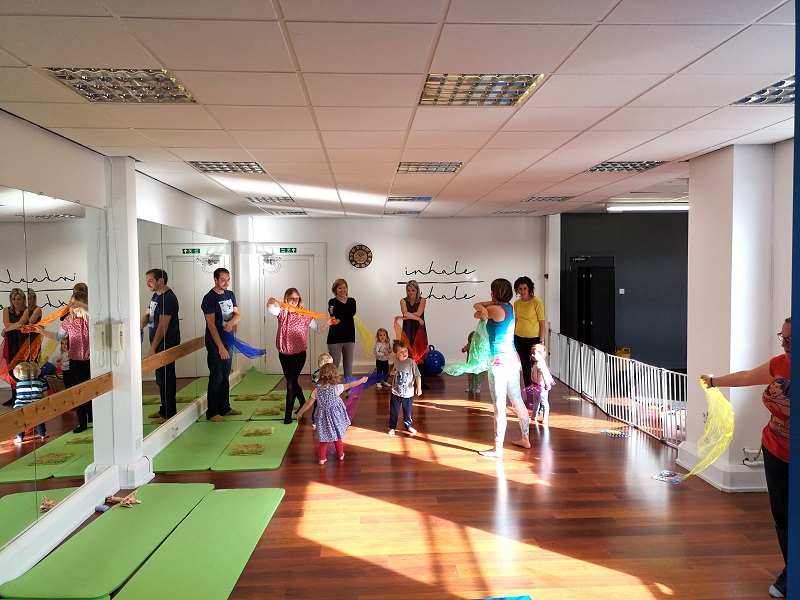 Scotland All-Strong is Perth's not-for-profit fitness and wellbeing enterprise, with a focus on mental health and family-friendly options. We are based on Scott Street, Perth, and have been supporting our local community since 2018.
Prior to lockdown, as well as parent's fitness with supervised child play options, we offered toddler yoga classes and had recently introduced kids yoga for 5-8 years and for 9-teens, with whole-family sessions coming soon.
Since lockdown we have launched our YouTube channel which includes new kids yoga aimed at ages five plus, as well as rhymes and activities with Toddler Yoga that parents and little ones can easily join in with at home. We are shortly launching Zoom yoga for kids and teens, and the times will be updated on our Facebook page.
Our dedicated Toddler Yoga page has a range of activities (including rhymes and songs with downloadable PDF versions) and is a great way for parents to source ideas and connect.
We have also commissioned a series of articles on 'Adjusting to the New Normal' by one of our Toddler Yoga mums, which have an emphasis on keeping the kids active and well, and coping with the general circumstances.
As part of our core support we are also offering free phone, messenger and email support surrounding all elements of wellbeing, including mental, physical, social and emotional. We can help with anything from a friendly ear to providing home workouts, guidance on relaxation strategies, wellbeing plans and more.
Find out more about the services and activities on offer with Scotland All-Strong.
2. Read books by Jacqueline Wilson, Roald Dahl and more online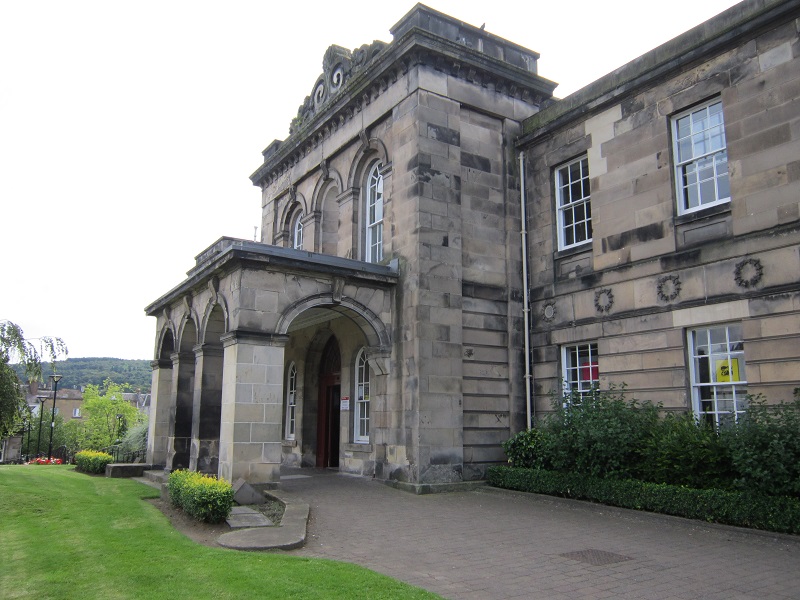 Culture Perth and Kinross libraries are still open online. The digital library is free to join and there are over 300 books available for children!
J.K. Rowling, Jacqueline Wilson, Roald Dahl, Matt Haig and Anthony Horowitz are just some of the authors who have books available on the CPK Libraries RB Digital catalogue.
And best of all, this collection is completely free to use.
You can join the library online and get instant access to the collection of e-books and audiobooks, all provided to your device through your CPK Libraries account and RB Digital.
Your library membership also gets you access to PressReader, where you can access 100s of newspapers and magazines, again completely free.
Find out more and join up on the Culture Perth and Kinross website here.
3. Practice your golf skills at home with SRUC Elmwood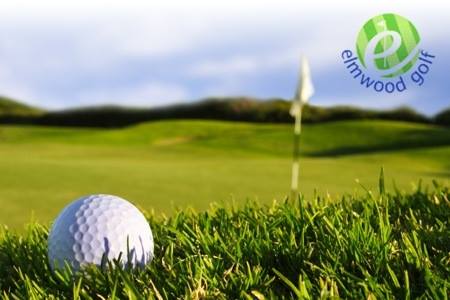 Embedding activity into your daily routine during lockdown helps structure the day and supports physical and mental wellbeing. There are some fun golfing activities and exercises that can be done individually or as a family during the lockdown.
Utilising hallways for putting is a favourite and you can adapt household objects as putting aids. Working on distance control – putting the ball and trying to stop it on or right next to an object – helps to maintain and build 'feel' in the stroke. Adapting the 'battleships' game can be a good activity to involve everyone.
A similar activity can be done outside for chipping with focus on "feel" and accuracy. Set up a short course of different targets and set a goal of completing in par or specific under par score. Challenge your family by setting targets of lowest score, lead by 3 or 5 to win, or knocked out if more than 2 behind.
Find out more about SRUC Elmwood on Facebook here.
4 Play online games and learn new skills with The Scottish Fisheries Museum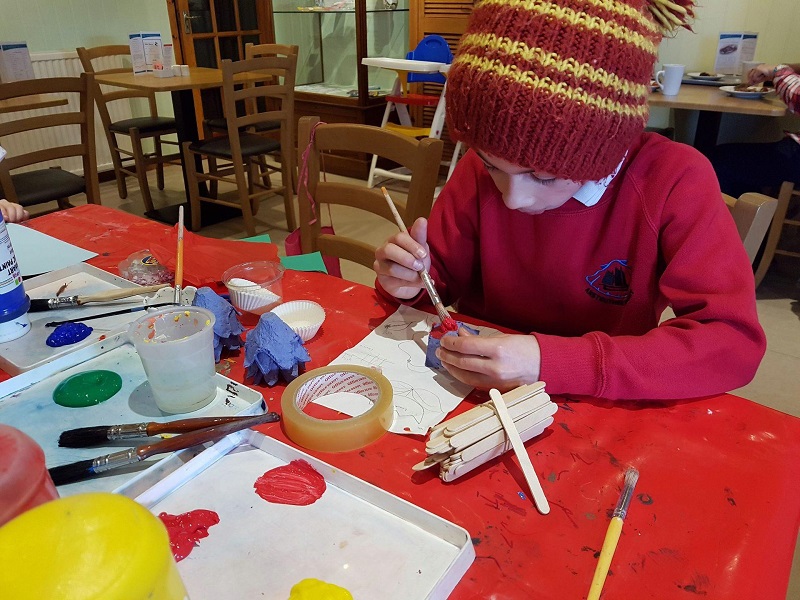 The Scottish Fisheries Museum has a whole host of fun stuff for the family to keep the kids entertained.
Head to our website to play our featured fishing game on our fun stuff page.
Even though you can't explore the museum in person right now, if you go to our special projects page you can delve into the world of Minecraft and explore the Anstruther shore, head into the museum and even row around the harbour!
On Facebook we are sharing all sorts of cool and exciting stuff! We have started a new video series called Teach Me Tuesday in which we teach new skills and other fun things.
Every Thursday we take time out to make, eat and celebrate all things cake – maybe you could bake as a family and show us your creations in the comments?
The Scottish Fisheries Museum looks forward to seeing you online!
Explore more of the activities and resources available online at The Scottish Fisheries Museum.
5. Attention all budding scientists – learn online with classes from Mini Professors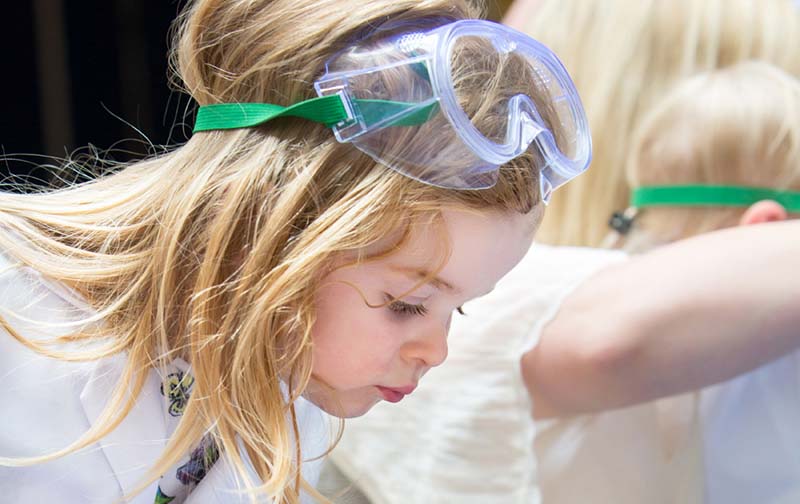 Aimed at two to eight-year-olds (although the whole family can join in the fun and parents are needed to help take part), Mini Professors has won accolades for delivering science lessons in an interesting and fun way.
Adam Greatrix, who runs the classes in Dundee, explains: "We've taken our award-winning classes and handpicked a selection of them that we felt could work well at home, using items and equipment substitutes that most households have to hand (such as a Calpol Syringe instead of a Pipette).
"Just like our normal classes, every class has an introduction to a scientific topic, two hands-on experiments, a short video and a relevant story."
Classes are being held live via Zoom – find out more here.
6. Read books, make your own museum, get crafty and more with ANGUSalive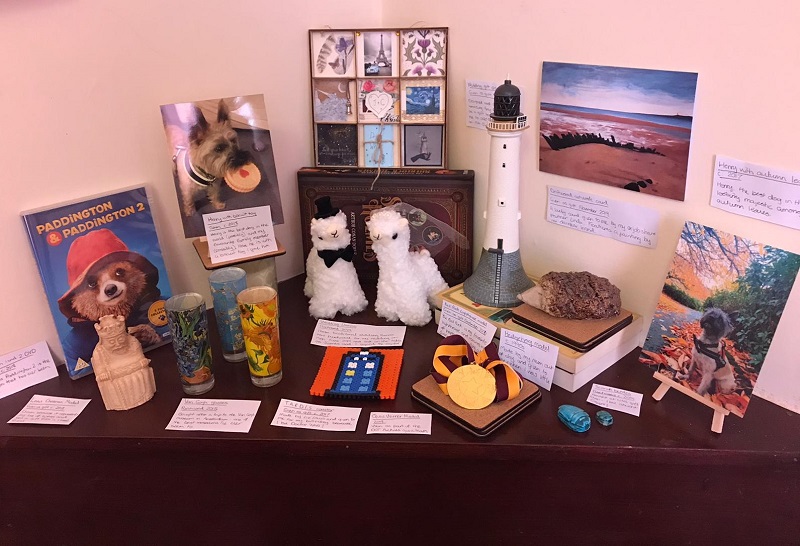 ANGUSalive has collected the best of their online activities and resources to help children remain educated and entertained without having to leave the house.
With all ANGUSalive libraries closed, parents are reminded their children can still get free access to our e-books. Use your existing library card number or join ANGUSalive libraries online to receive a membership number, then download the RBDigital app or visit the website to register.
The RBDigital app offers eBooks, audiobooks, online magazines, educational resources interactive activities, puzzles, songs, fun features and facts about animals, science, technology and more for free.
There will also be a 'Tech Tuesday' where the libraries team will post challenges to keep the kids (and the adults!) entertained, general information about keeping safe online and more. Also keep an eye out for our Monday 'Let's get Crafty' craft sessions and our Friday Fun with Lego.
The Museums and Galleries team at ANGUSalive have a 'make your own mini museum'  project, using objects around your home that are important to you and creating a display to show them off.
Our Countryside Adventure page will have ideas and activities for experiencing nature from your home, as well as opportunities to share your pictures. There's even a fun scavenger hunt the whole family can get involved in from their own garden.
Please share your activities and creations with us on our venues' Facebook, Twitter or Instagram pages, we can't wait to see you.
Find out more and share your creations on Facebook here.
Do you have any other fun ideas for keeping the kids and the whole family entertained during lockdown? Please share your thoughts and tactics in the comments!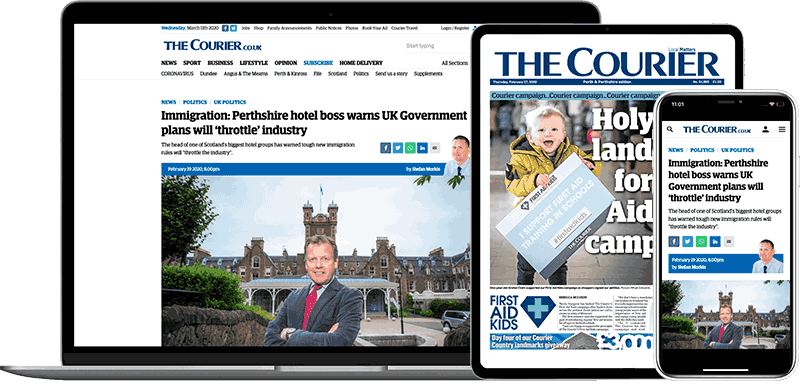 Help support quality local journalism … become a digital subscriber to The Courier
For as little as £5.99 a month you can access all of our content, including Premium articles.
Subscribe