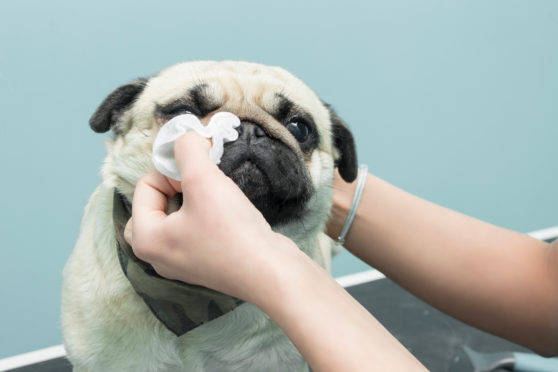 If lockdown has left your beloved pooch's locks in a tangle and in need of a good groom, then fret no longer – professional dog groomer Arlene Millar has come to the rescue.
Arlene is the owner and founder of award-winning organic dog grooming range called Henry & Co Organics, with a dog boutique & spa in Arbroath and Broughty Ferry.
"The business is named after my five-year-old cockapoo Henry – he is the boss!" laughs Arlene.
"We also have another cockapoo called Cooper who we rehomed two months ago and he has just turned one. So as a dog owner myself, I can understand it's a difficult time for pet owners not being able to take their pets to be groomed just now.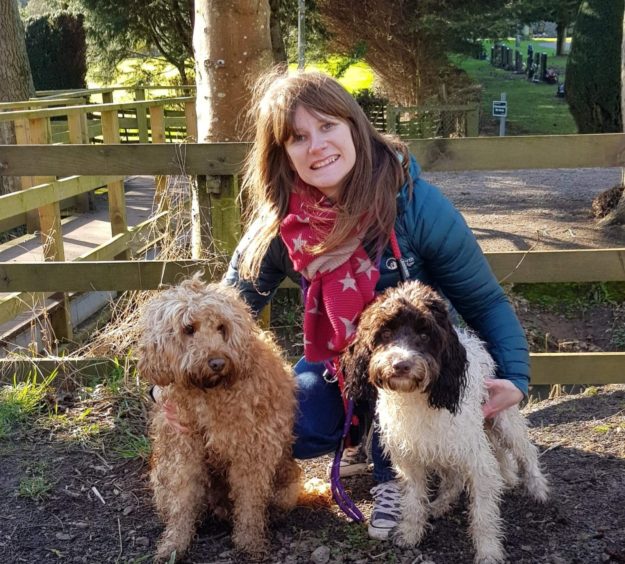 "I keep Henry in full coat and he has never been clipped – a small trim here and there – but he does take a lot of brushing and combing to maintain those tuggies on a weekly basis," says Arlene, who has a veterinary background and is also a dog grooming lecturer at D&A College.
Closing the shops at the start of lockdown meant that Arlene and her team had to cancel appointments for more than 100 dogs.
"Owners have been very concerned for their beloved poochies and how to maintain them while at home because some are so hairy now," she reveals.
"So we have been doing live videos on our social media page, covering some of the problems owners are up against, including facial trims, brushing the coat, bum trims, ear cleaning and nail clipping.
"Henry and Cooper have been used as the models in our videos at home and we have had many views and shares over social media – even other groomers are using our videos on their own pages for advice to their clients which is great because we all have to stick together in this and support each other," says Arlene.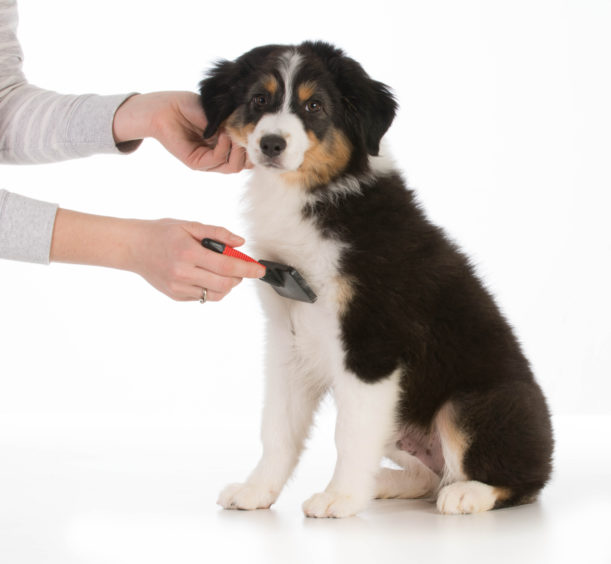 "Some don't feel confident enough to do these tasks at home but my advice is to use it as bonding time with your pet and use treats as rewards during the sessions."
Arlene recommends using a slicker brush and a metal comb for regular brushing at home.
"Comb or brush areas on a longer-coated dog in sections to reduce matting and possibly using a dematting spray while brushing, perhaps working from one side to the other," she suggests.
"I can appreciate some dogs run off at the sight of a brush and may not like it so again using treats as rewards helps. Try working on areas the dog may like and slowly progressing to less popular areas but don't push it. Keep telling them how good your dog is being during the process."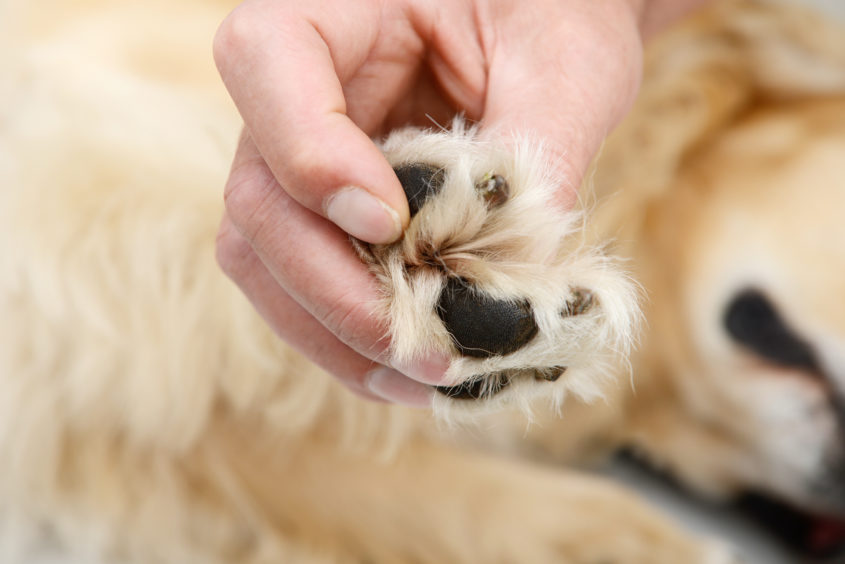 Arlene recommends owners check their dogs' eyes, making sure they're kept clean using a clean wipe for each eye.
"If the hair round the eye and fringe areas need trimming, you can do this safely using bull nose scissors which you can buy online.
"Check ears regularly too and if they need to be cleaned, use a specialist dog ear cleanser. Gently massage the cleanser into the ear for about 20 seconds then clean with cotton wool, not cotton buds," says Arlene.
"As some dogs perhaps aren't getting the same amount of dog walks, nails and pad areas need to be checked to ensure they aren't curling as regular dog walks are required to keep those nails short."
Arlene is keen to stress that unless you know what you're doing with clippers it's best not to try to clip yur dog at home.
"Your dog won't mind a extra few weeks of hair and it won' do it any harm," she says. "f you have an accident with the clippers, it's not an easy time just now to nip to the vet so do try and wait for your dog groomer to return back to work," she says.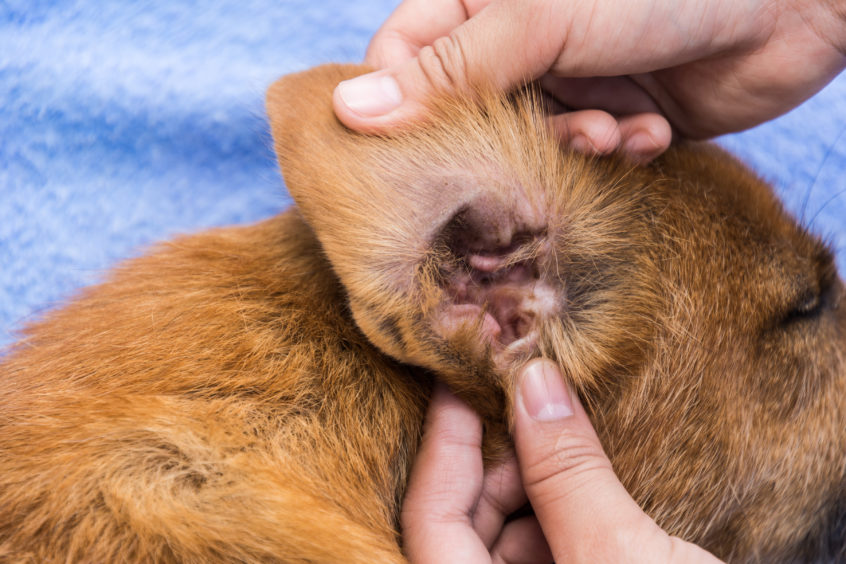 "I've been advising people to either get in touch with me or their own local groomers to get the best advice on their pet's coat – even sending pictures of how you have done at home is good as we miss all our fantastic clients very much," she smiles.
"We can't wait to get back to some kind of normality and see our poochy pals again – Henry and Cooper are missing their buddies."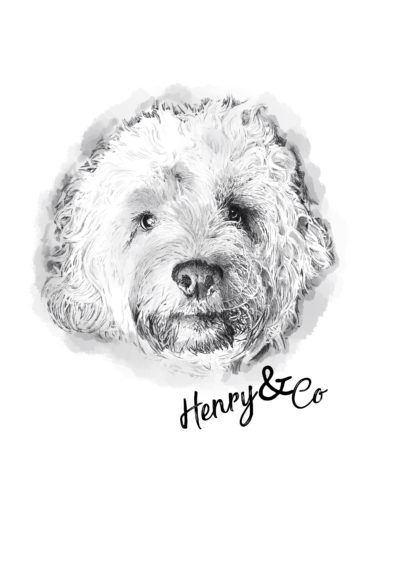 Dog grooming items are available from henryandcoorganics.co.uk
Please call your own dog groomer for advice in the first instance. Arlene can be reached on 07539312502.
Postscript: Henry and Copper enjoy seeing themselves in The Courier Weekend: