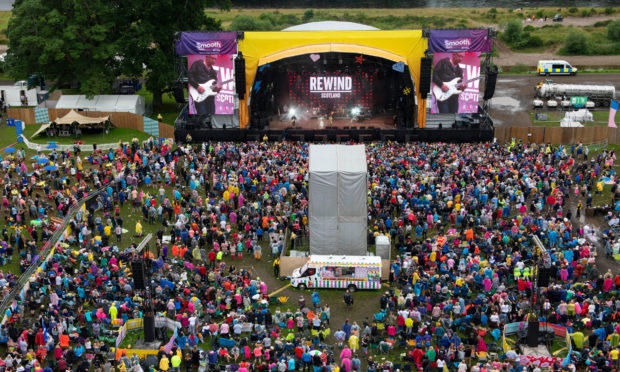 Summer 2020 is strangely silent without the music festivals and live bands that are a hallmark of the long, light days. For those working in the live music industry, the realities are starting to hit home. Andrew Welsh reports.
Our weather may be famously unpredictable but it's normally a given that Scotland's summer equates to prime festival season for music lovers.
Courier Country has long proved a fertile stomping ground for rock and pop-fuelled revellers, with iconic money-spinners such as the late-lamented T in the Park and colourful retrofest Rewind Scotland – as well as smaller attractions like Solas and the Fake Festivals – finding permanent homes in the area's green fields.
Add in such niche extravaganzas as DunDee 80s, Outwith and Bonfest and live music's importance to the wider events calendar is clear to see, so its absence from our lives is especially disconcerting in an era when virtually every generation enjoys a stake in the festival fun.
This year's longest day marks three months since the complete cessation of all forms of concerts, and for those working in the live music industry the realities of a festival-free summer are really starting to hit home.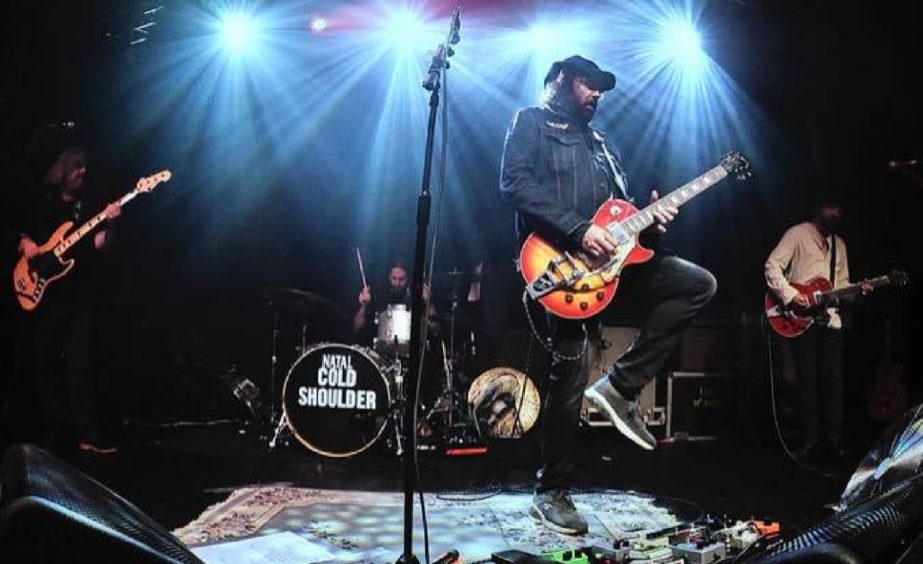 Among them, veteran songsmith Ian McNabb – best known as frontman with Merseyside psych rock veterans The Icicle Works – recently posted a poignant message to his Facebook followers lamenting the career plight he's facing due to Covid-19 restrictions.
"The prospect of not being able to do a gig for a year is weighing heavy on me," he wrote.
"Shout out to all fellow musicians – it's truly terrifying, it's our blood. And our money. It's not just the music either, it's seeing people and interacting with them. Getting on the road and having a laugh. I've been doing this since I was 14. I know there's far worse things happening in the world but playing music every weekend has been taken away. It's really, really tough."
One of the few Scottish venues McNabb has made a home from home is Backstage at the Green Hotel in Kinross, where Hull-raised promoter David Mundell has been staging gigs since 2010 via his long-running Mundell Music production company.
In limbo
Like most whose livelihoods depend on live music, David's been left in limbo since curtailing his packed concert programme on March 16, with most of his energies since being poured into the tricky task of rescheduling against a backdrop of almost total uncertainty.
"Right from the word go I tried to be positive and, like others, I thought that from September onwards we'd probably be back to normal, but that was just on a gut feeling," he says.
"You could possibly debate that that might still be the case but a few bands now are getting jittery – they're cancelling and wanting to book for spring of next year. In all seriousness, I don't think there will be a lot of music between now and 2021.
"Even if we were allowed to open again in September with a full capacity, would we still get the same amount of people coming to shows, or would half of my crowd decide they don't want to go into that kind of environment?"
Social distancing regulations would appear to make crowded venues' return a highly unlikely prospect in the near future, posing all sorts of headaches for promoters and artists struggling to make ends meet. Like theatrical productions, most concerts are simply unviable when the number of people allowed through the doors is trimmed down to a bare minimum.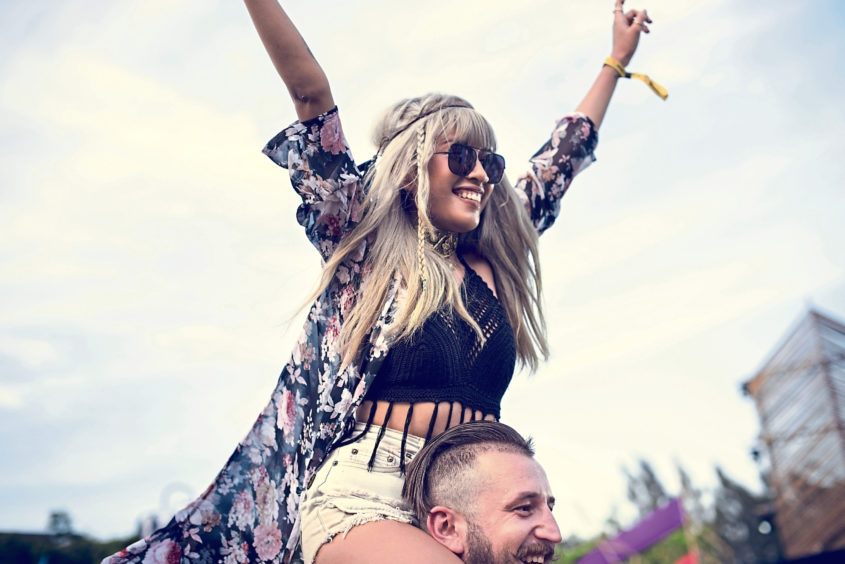 Backstage operates 120-capacity crowds, with its unique selling point being heritage performers such as Andy Fairweather Low and Albert Lee playing up a lot closer to fans than usual. The biggest name artists who visit the seated venue can command a fee as high as £4,000, while fresh faces might walk away with a split of door takings.
Although they've never played the Green Hotel since starting out in 2015, upcoming Kirkcaldy rockers The Shambolics had worked their way up from local pubs to 600-capacity venues prior to lockdown. The 20-something four-piece signed to ex-Oasis mentor Alan McGee's Creation23 label exactly a year ago and had been all set to storm some of the UK's biggest festivals, but with gigs off limits, the band have spent recent weeks releasing a series of cover versions recorded remotely in their respective homes featuring such classics as The Rolling Stones' Sympathy For The Devil and Abba's Mama Mia.
Isolation antidote
Shambolics' Darren Forbes, who shares singing and guitar duties with Lewis McDonald, says the project was conceived as a kind of isolation antidote by allowing the Fifers to channel key influences, rather than any attempt to tap into a wider and more mature fanbase.
"They're all our favourite songs, so it was enjoyable doing them and that's why they sounded good," he explains.
"We didn't really know how well the covers would go down, we just wanted to have content to push and keep ourselves active, that's all it was. If we've gained new fans out of it, old or young, then I'm happy, but we just did it for a bit of fun."
Darren's been busy renovating Dunfermline's Eggman Studios – which he runs – for much of lockdown and admits to having struggled "to gain a bit of focus" amid the Covid turmoil, with songwriting largely on the back burner.
He sees the festival cancellations more as a dent to morale than a financial hit for the band, and is keen to see the positives in an otherwise bleak situation.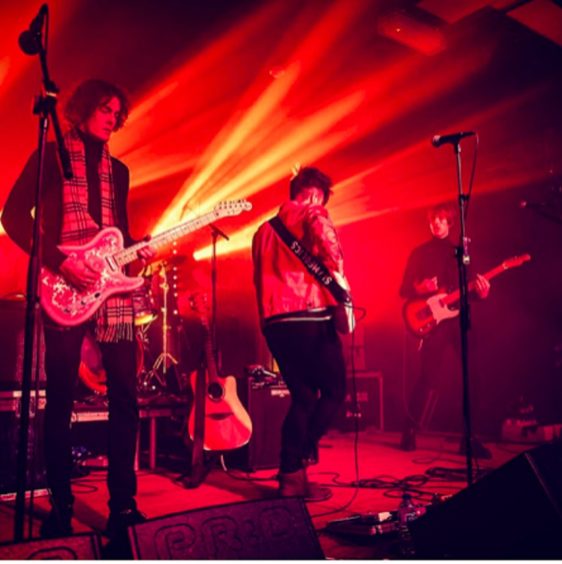 "The big bands that are used to being out on the road and making decent money are going to be skint," he tells me.
"With us, we've been skint all our lives, so this doesn't make too much of a difference to us. We were at the level where all the money we made in Scotland was invested in us being able to tour down in England, and by the end of the year we were going to be playing really big gigs in Scotland, which probably would've made us money.
"This is an opportunity to try and write an album. I've always been very vocal – and my manager Jamie (Kelly) agrees with me – in saying there's no point releasing an album until the time's right, because I want our first one to stand the test of time.
"I want folk to be listening to it in 15, 20, 30 years but we're not at that level yet. We've got the material there and it's definitely going to happen at the right time. We just need to plan on what we're going to do when the live thing comes back, when venues open again."
Such optimism and brazen confidence in their own ability is both refreshing and reassuring in an age – even regardless of pandemics – when laying claim to the future of rock 'n' roll seems to have become a thing of the past.
It's a stance that's only made possible with the right people behind the scenes making sure the gigs are booked and – crucially – that the bills are being paid. In recent years, downloading has seen the returns generated by the recording industry drop off a cliff, meaning the money generated by playing live has become even more vital for bands.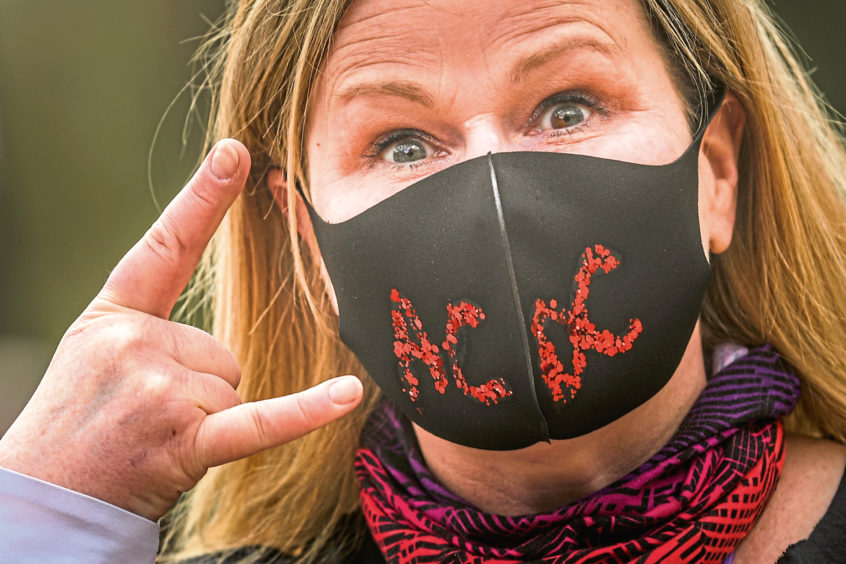 Thriving venues also bring regular consumer footfall, with many festivals developing close links with the communities they're based in and sometimes even emerging out of them. One such example is Bonfest, the annual homage to the late AC/DC star Bon Scott, which is staged in his childhood home town Kirriemuir and is run by the Angus youth charity DD8 Music.
This year was the first time since the festival's debut in 2006 that it didn't go ahead, although an online celebration was put together on the weekend last month that it would have taken place. DD8 Music's chairperson Graham Galloway says 2019's edition of Bonfest – the biggest yet – provided a £500,000-plus shot in the arm for Kirrie and the surrounding area, giving a stark indication in economic terms of just how much it has been missed this year.
With a total attendance close to 7,000 over three days and AC/DC diehards jetting in from all over Europe, as well as Australasia, the USA and South America, it's a bona fide international gathering, but it's been necessary to launch a £50,000 online crowdfunding campaign to ensure its viability.
"Bonfest benefits the whole town – all the hotels, bed and breakfasts and Airbnbs are taken a year in advance and some people even book up for multiple years," says Graham.
"All the local restaurants, pubs and takeaways do an absolute roaring trade, with the smaller local shops also making a good healthy profit that weekend, so it's a real economic hit to the town the fact that it isn't happening this year. Bonfest is by far Kirrie's busiest weekend, so for it to be so deathly quiet was very strange.
"Kirrie's only a wee town and we can't put up all the people that come, so we put buses on to Dundee, Forfar and all over Angus for accommodation, so it'll be getting felt wider, too. It's a tough time just now."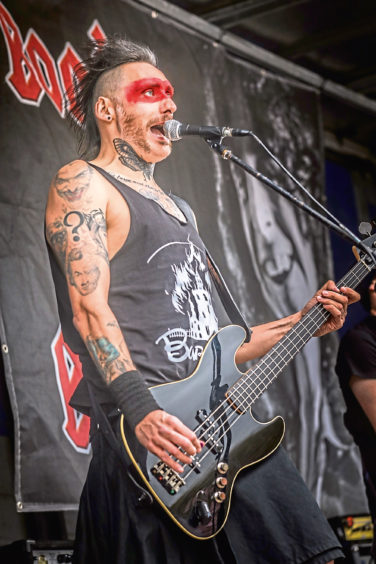 Bonfest's success goes a long way towards paying for studio sessions for young musicians run by DD8 at Kirriemuir's Bellies Brae, as well as the charity's wider youth work in the town, which has included activities tailored for lockdown.
"We were close to being at a point this year where the charity wouldn't have been reliant on grant funding any more because of the income that the festival would've generated, but we've had to completely rethink our business plan," adds Graham.
"We've been really fortunate to have recently secured funding from the Scottish Government's Wellbeing Fund, but the big concern is what the funding landscape's going to look like next year. There's going to be more charities going after less money, so it's really important that we do all we can just now to ensure DD8 Music's future because without it there is no festival."
With no end to the restrictions on mass gatherings in sight, it's clear that worries for those who make a living from concerts or festivals aren't going to disappear soon.
The insecurities expressed by Ian McNabb are being felt everywhere, but there's a determination at every level to make sure the good times return, despite the challenges to making that happen.
David Mundell has just about seen it and done it all in a lifetime in music as both a voracious memorabilia collector and an impresario. Reflecting on the mental toll recent events have exacted on both creatives and facilitators, he makes his point with a typical sense of pragmatism.
"I just think bands need to be out and about and they all need to earn money – everybody's got overheads," he says.