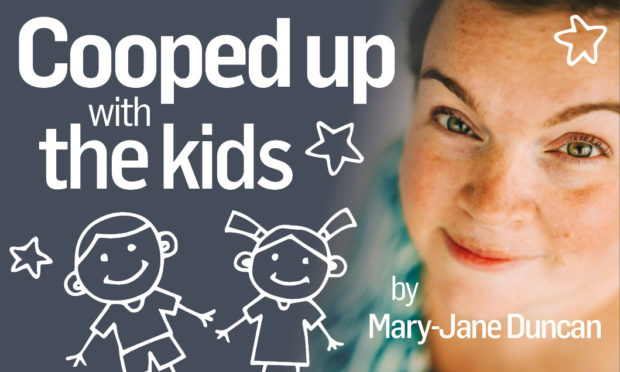 A survey by MJ's kids found "packing for holidays" Mum is the worst, while "tidying" Mum is not far behind. But when she turns into "that" Mum, beware.
Desperately needing some visitors here. Not just for mental health reasons but for the sake of the house, too.
The wanton abandon of aspiring domestic goddess standards has finally taken its toll. There are half-started projects all over the house, although I'm pleased to announce the painting in the living room started way back when has finally been finished. Just please don't ask about the curtains or what's actually going on the recently erected bookcases.
Our kids know when someone is staying or if we're going on holiday, as I turn into "that" Mum – one they steer clear of.
Their recent survey showed "packing for holidays" Mum is the worst, but they also don't love "tidying" Mum, though I've no right to that title just now as all I do at the moment is "hidy".
It usually starts around breakfast. Emptying the dishwasher and checking the glass cupboard reveals a lack of drinking vessels. Not fancy designer glasses, ours more resemble "acquired" drinks promotion pint glasses – but I would only be able to confirm this if I could find any. I mean, if you don't open up your kitchen cupboard and yell "where are all the freaking glasses?" are you even the mum of teenagers?
If a Mum (me) picks up 13 dirty glasses and eight water bottles from around the house in a 24-hour period, how many kids does she have?
Three. She has THREE kids.
Never mind social distancing instructions in shops, I'm considering painting arrows on the floor to show the way to the dishwasher.
So, breakfast acquired – and, yes, I've reached that point as a mum where I'll eat a piece of toast with my bare hands over the kitchen bin if it means not dirtying another dish – it's time to move on and equally assign some chores between our three freeloaders.
They foolishly said they'd prefer if I "wrote them a list". Music to my ears! I love a list – I have lists about lists.
Three kids under house arrest = stuff that is completely ruined; all the grown-up "nice" things we were occasionally proud of. They have no idea the consequences of having them all in the house permanently.
So, the list is done. Issued.
And then swiftly rebuked. Said "list" was only allowed to have three things on it. Apparently, they're not capable of more than this. And yes, walking the dogs counts as one. And three things in total, not three things each.
All of a sudden there is vital school work to be done. Oh, really? Well isn't it lucky I've cleared the dining table and we can all work together. Where I can see you. And no headphones allowed!
This needs to be reined in, and quickly. Once the red mist descends, all is lost. They're not daft. They are experts in "poking the bear".
The first chore is cleaning the kitchen. Technically a few dishes, wiping some crumbs and sweeping the floor. Had I spelt it out, it would have reached the three-chore quota.
Cleaning the kitchen is read as "put Mum's 16,389 empty jars (saved for jam making) to the recycling bin making sure all are smashed to smithereens".
I love a jar. Almost as much as I love a good cardboard box. No one ever talks about how being an adult requires time to debate with yourself over keeping a cardboard box because it's a really good box.
Fine. Challenge accepted, kids.
I disappear upstairs, bin bag in hand, announcing anything on the floor is getting chucked. It is a threat so empty nobody was fooled, mostly due to my room being currently the worst. Another half-started project. Digging out the whole wardrobe to "go through it" and never quite being able to make my mind up what to keep.
Could I have rattled through it? Yes. Instead I researched sheds for that "allotment" plan I started 17 years ago.
Remember when I told you that I would be more productive if I had more time? I was wrong…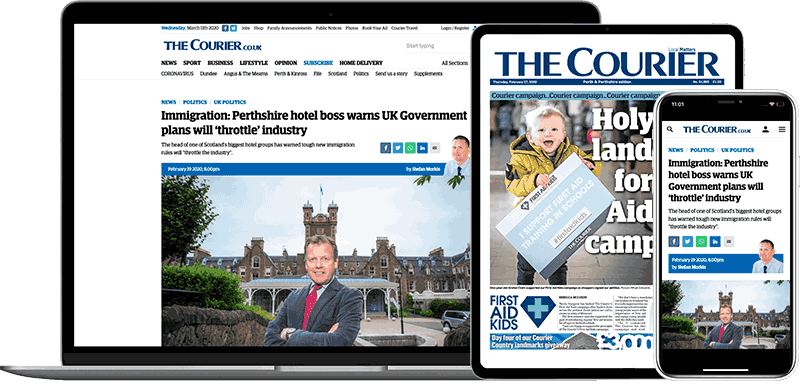 Help support quality local journalism … become a digital subscriber to The Courier
For as little as £5.99 a month you can access all of our content, including Premium articles.
Subscribe