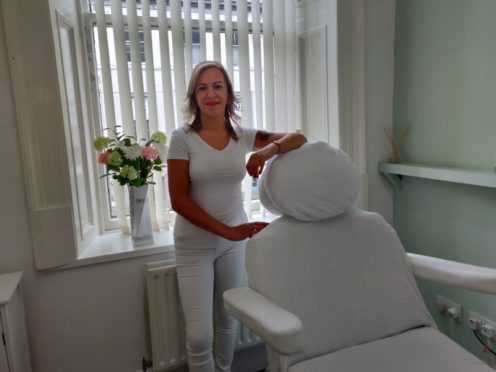 Whether you choose foot reflexology or the latest facial, you'll leave Happy Clinics with a bounce in your step.
Based in the heart of Dundee city centre, Happy Clinics has offered clients a relaxing place to enjoy some 'me time' for the past two years.
Owner Milena Thoms started her Happy Feet business eight years ago, before opening first floor Reform Street Happy Clinics in 2018. Over the years, she's established a team of experts specialising in everything from foot reflexology to unique facials.
Milena herself, who is originally from Brazil but moved to Tayside in 2011, is a fully qualified Foot Health Practitioner and Reflexologist.
Other team members specialise in the likes of foot care, sports and remedial massage therapy, chiropractic, beauty treatments and skincare. When you first get in touch with Happy Clinics, they'll help you find the right specialist to make an appointment with.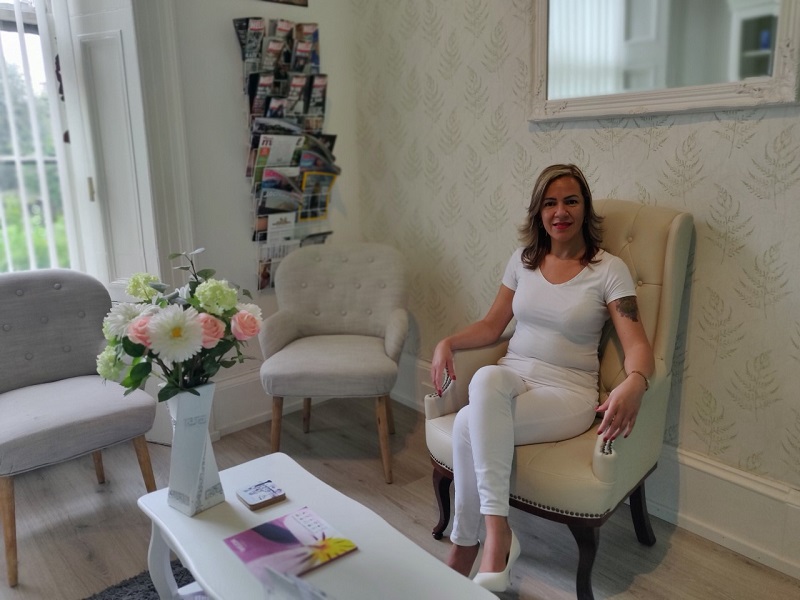 Together, the friendly team works hard to create a warm, welcoming clinic to put visitors at ease.
"Clients love coming in for a chat, I'm very outgoing," says Milena.
"My treatments are very relaxing, my chair is so comfortable that clients sometimes have a nap while enjoying a cosy electric blanket on their back – so they feel pampered and spoilt."
Here's a closer look at some of the most popular treatments at offer at Happy Clinics.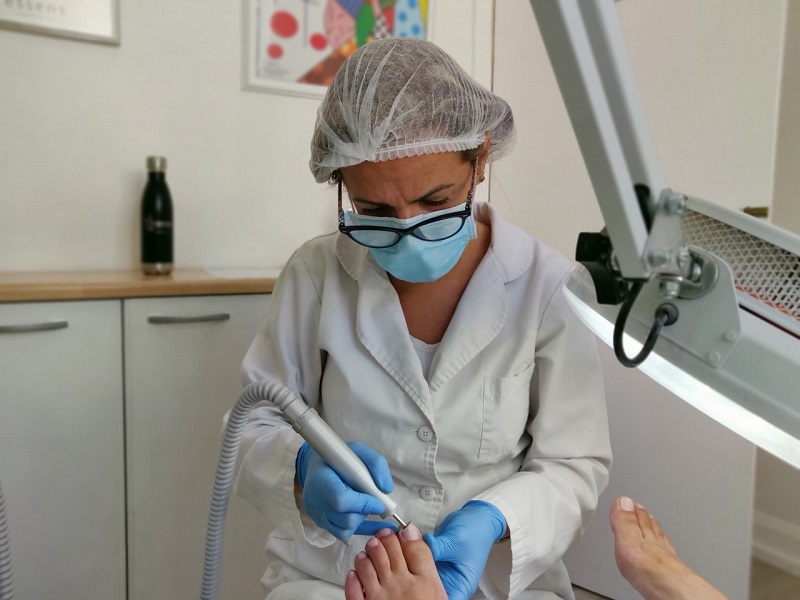 Classic Foot Treatment
One of the most popular options is the Classic Foot Treatment, which Milena describes as "like a foot MOT".
Costing £40 for up to one hour, you'll receive a foot health check, so that your practitioner can then offer advice and begin the treatment.
The treatment itself includes hard skin removal, nail cutting and cuticle shaping, fungal treatment, exfoliating and moisturising to leave your feet looking and feeling great.
You can also add on a nail polish pedicure afterwards, at an additional cost.
Zone Face Lift
Zone Face Lift is an amazing new facial and non-surgical alternative to Botox, which Milena now offers after going on a training course in London two years ago.
Zone Face Lift, uses pressure-point massage and healing techniques to lift the contours of the face and soften lines, creating a glowing and youthful complexion.  "It's amazing, it's a real pamper and there's nothing else like it, everybody should try it" describes Milena.
Costing £75 for 75 minutes, it includes:
neck, head and shoulder massage
acupressure roller and Native American massage lifting techniques
a hot towel facial using natural products
a Facial Reflexology treatment.
Foot Reflexology
Boost your wellbeing, improve blood circulation, release stress, reduce toxins – a foot reflexology session can be hugely beneficial for all these reasons.
The specialists at Happy Clinics offer an hour of Foot Reflexology for £40.
Other treatments on offer at Happy Clinics include:
Pedi Express
Paraffin Wax Treatment
Treatment for corns, calluses, ingrown toenails and cracked heels
Fungal Nail Treatment
Diabetic Footcare
Facial Reflexology
Cosmetic benefits aside, regular foot care treatments (Milena recommends treatments every six to eight weeks) can also help you stay comfy and mobile on your feet, and can offer relief from the side effects of conditions like diabetes.
At the moment, Happy Clinics has made a few adaptations to ensure safety in light of coronavirus. Rooms have always been sanitised, but now there are also 15-minute windows between appointments to avoid people running into each other, and you'll head straight into your treatment instead of sitting in the waiting room.
Book an appointment or find out more about available treatments through the Happy Clinics website here.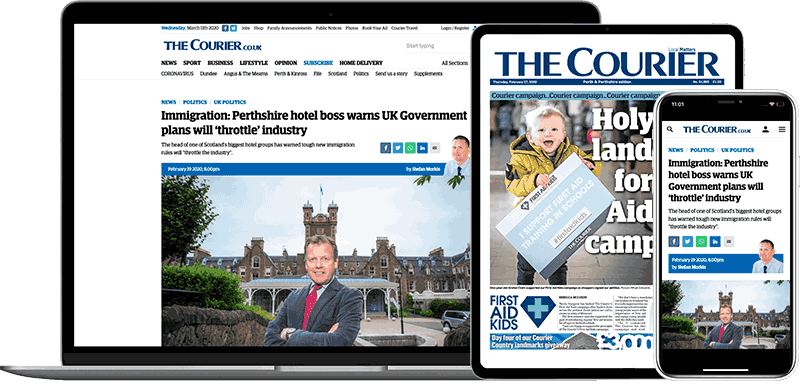 Help support quality local journalism … become a digital subscriber to The Courier
For as little as £5.99 a month you can access all of our content, including Premium articles.
Subscribe