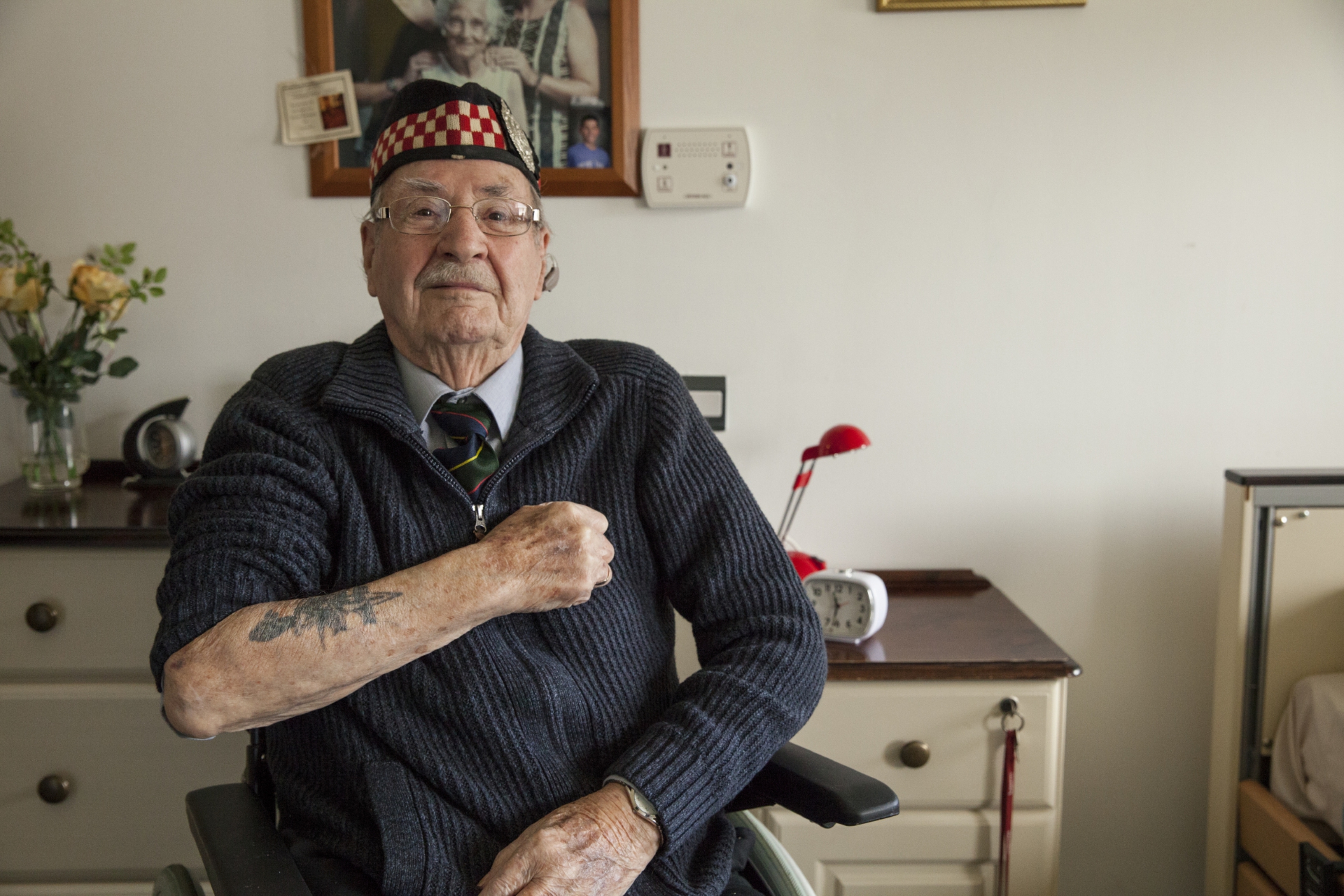 For anyone still debating whether to sign up for the Cateran Yomp, here's an incentive – you'll be helping army veterans to achieve the best quality of life possible.
Funds raised by the Yomp go to ABF The Soldiers' Charity which in turn, provides support to Erskine, the leading care organisation for ex-service men and women in Scotland.
The first Erskine Hospital opened in October 1916 in response to the specialist needs of those wounded during the devastation of World War One.
Now, 100 years on, The Soldiers' Charity has given Erskine a grant for £150,000 which will enable the charity to continue supporting army veterans; providing services such as physiotherapy, speech and language therapy and recreational activities.
Erskine has four care homes in Scotland. Resident Jack McKay, 97, originally from Paisley, served with the Argyll and Southern Highlanders and lives in the Erskine House. Having joined the Army as a boy soldier, he later embarked upon a civilian career as a boat maker before settling with his family in Paisley.
Despite using a wheelchair, Jack keeps physically and socially active, making the most of the activities at Erskine which bring residents together.
A keen singer, Jack enjoys visits from his family and is proud to wear his regimental tie and Glengarry bonnet which he keeps close by
Jim Wilson, 70, is another long-standing Erskine resident in the Erskine House. The walls of his room bear testimony to his service within the Royal Light Scots Dragoons, all decorated with mementoes from an army career spanning 22 years.
Jim spent the majority of his service based in Germany, but at the age of 21, he was blown up while serving in Northern Ireland, narrowly escaping injury.
In recognition of his actions, he was awarded the British Empire Medal. Jim suffers from Parkinson's disease which limits his mobility but he's keen to take part in outings organised by Erskine and considers it to be the best place for him to receive the care he needs.
Taking place on June 11 and 12, the Yomp will see teams of three to six people start in Blairgowrie and hike a stunning circular route through Kirkmichael, the Spittal of Glenshee and Kirkton of Glenisla.
The adventure challenge starts at sunrise and if the 54-mile gold route seems too daunting, there's also a 22-mile bronze alternative or the 36.5 mile option.
Already, a record-breaking 900 people have signed up for this year's event.
With food and water stops at regular intervals, competitors are never further than a few miles from their next slice of cake and a team of elite masseurs are on hand to ease aches and pains.
Yompers can expect to stumble on surprises along the way including clay pigeon shooting, archery, a disco and a fire-breathing dragon in the woods.
Registration is £99 per person for individuals and £80 per person for military or ex-military personnel. Organisers expect Yompers to fund raise a minimum of £400 each.
The Courier is once again pleased to be media partner for the event.
Now in its sixth year, the Yomp has raised more than £1.8 million for the Soldiers' Charity. Sign up at www.soldierscharity.org/events/the-cateran-yomp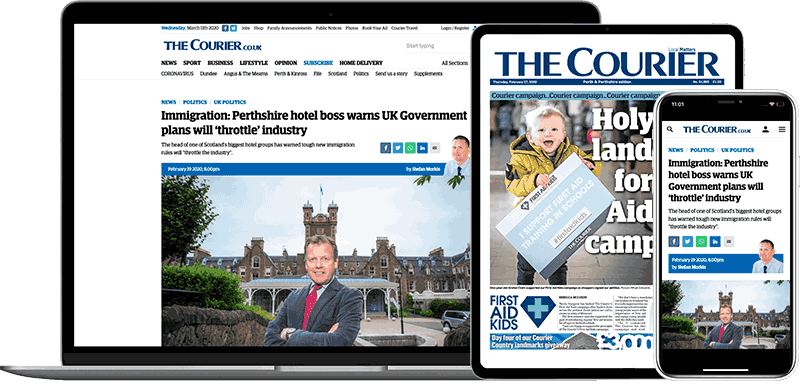 Help support quality local journalism … become a digital subscriber to The Courier
For as little as £5.99 a month you can access all of our content, including Premium articles.
Subscribe