Michael Alexander speaks exclusively to Radiohead drummer Philip Selway about a one-off solo gig he is playing in Fife.
Having sold more than 30 million albums worldwide as the drummer with legendary English rock band Radiohead, Philip Selway has played some of the most famous concert venues in the world including Glastonbury, the Radio City Music Hall in New York and the Rod Laver Arena in Melbourne, Australia.
When the 50-year-old musician brings his solo work to James Yorkston's latest Tae Sup Wi A Fifer at the Adam Smith Theatre in Kirkcaldy on November 25, however, it'll be to one of the smallest, most intimate venues in the country – and he can't wait!
"James is someone I've got to know over the years and it's extremely flattering that he asked me," explains Phil in an exclusive interview from his home outside Oxford.
"It's just the idea he curates these bills and brings all these really interesting musicians together. It just sounded like an absolutely gem – really inspiring – and I'm really looking forward to it."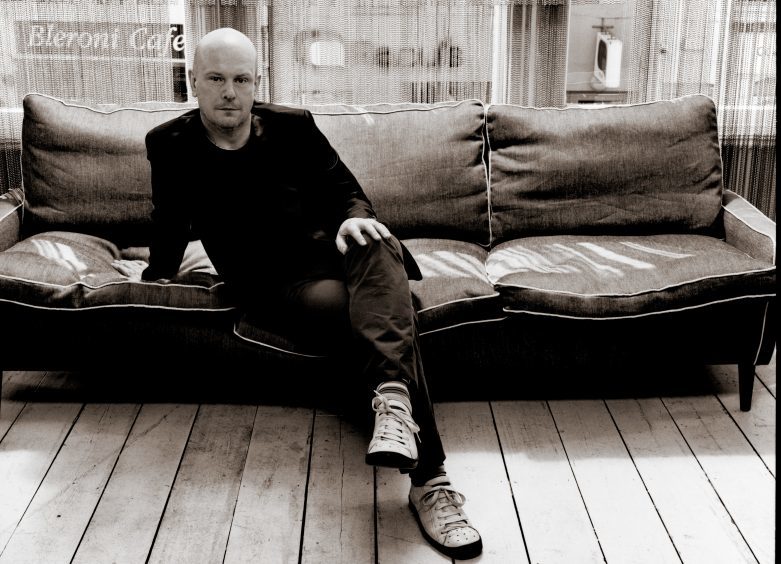 Born in Abingdon-on-Thames, Phil has been with Radiohead since the band formed in 1985, hitting the sticks on tracks like Creep, Fake Plastic Trees and Street Spirit.
He has fond memories of playing in Scotland during the early success of the band – headlining their first festival at T in the Park in July 1996 and playing other venues including King Tut's, Glasgow, and Dundee's Caird Hall in September 1997.
It was "fantastic" to be back at Glasgow Green for the TRNSMT Festival last summer and, in addition to promoting the release of the band's ninth album A Moon Shaped Pool, they defied critics, and supporters of a cultural boycott, to play a controversial gig in Israel in July.
"I think we see music as a place to open up the dialogue (about Israel) rather than close it down," says Selway when asked about the furore which saw Lundin Links-raised singer Thom Yorke become embroiled in a high profile public spat with film director Ken Loach over the decision.
"I think music's most powerful when it comes from the heart, and politics are as well. I think there's a very strong crossover there."
It's material from his three solo albums, however, that will be at the centre of his one off gig in Fife, where he will perform alongside cellist Laura Moodie.
Swapping the drums for vocals, piano and guitar, Selway will perform material from his first two solo records Familial and Weatherhouse, as well as tracks from his recently released soundtrack for Let Me Go.
He's conscious that Radiohead has a rather dour reputation – one built on the backs of everything from their debut single, "Creep," to the sad, spacey wanderings of "Daydreaming".
The subject matter and desolate sound of Let Me Go does little to shatter that reputation.
It serves as the soundtrack to the film of the same name, which is based on Austrian-born Helga Schneider's memoir.
In it, she tracks down her mother Traudi, only to discover she was a guard in concentration camps during the Holocaust.
"It's something that I'd wanted to do for a while," he says.
"I was just completely taken with the screenplay and the emotional complexity in there. "It's just really well written with an important message about war crimes being normalised.
"It's a timely warning really especially when you see the rise of right wing extremism and  a timely reminder of where that can lead."
However, Selway insists that his solo material comes from a different angle.
"I suppose when you haven't got many smiley photos associated with you the (miserable) reputation follows you around," he laughs, describing Radiohead's material as emotionally intense.
"But my first record in particular worked in a very different scale to Radiohead because Radiohead is quite expansive music and my music I think lends itself to being rather more intimate.
"I think that's why I'm really looking forward to playing in the (Fife) venue.
"Musically with Radiohead we are always trying to push ourselves musically.
"Hopefully my solo stuff is reflective of the musical background I come from."
*James Yorkston Presents: Tae Sup Wi' A Fifer: Philip Selway/David Thomas Broughton/Kathryn Williams; November 25, Adam Smith Theatre, Kirkcaldy