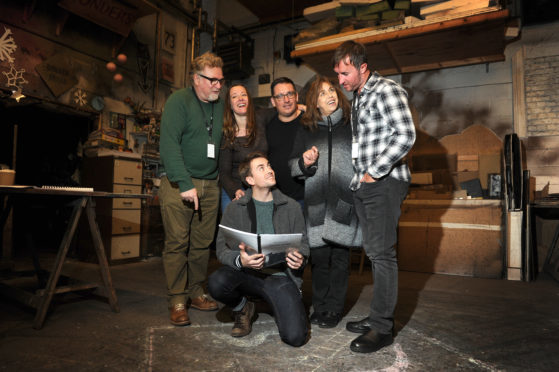 Theatre fans take note. Broadway's longest running thriller, Deathtrap, hits Dundee in February, when Dundee Rep takes on Ira Levin's dark play about a washed-up writer in desperate need of his next big Broadway hit.
The play within a play, is directed by Johnny McKnight who is working with the Rep for the first time. Johnny, who is a well-known writer, director and performer in the Scottish theatre scene, says that he's very excited to be taking on the murder mystery.
"When I read the script for Deathtrap, I just instantly loved it. It's tense, dramatic, it's full of twists and turns and the stakes are so high that it keeps the audience right on the edge of their seats. It also gives theatre goers a real dilemma. It asks them, what lengths would you go to make all your dreams come true?"
The play centres around Sidney Bruhl, a once-successful writer who used to be a Broadway smash, but is now suffering from writer's block. "Sidney hasn't been able to write anything for over ten years," Johnny says. "Then one day a student sends him a play which Sidney instantly knows is going to be a huge success. He thinks it's so good, it could run for years, making millions at the box office.
"He tells his wife about it and jokes about how he should murder the student and take ownership of his work. Then suddenly the boy turns up at Sidney's house and tells him that nobody else has read the play. Deathtrap is all about what happens afterwards. It examines what lengths a person will go to for fame and riches."
The Dundee Rep production sees ensemble member Lewis Howden as struggling playwright Sidney Bruhl, with Emily Winter playing the role of his wife Myra and graduate actor Tom England as the young, gifted writer, Clifford Anderson. Although the subject matter is bleak, Johnny says  it is threaded with knife-edge black humour.
"The play is so witty and has some really funny moments amidst all the drama. The dialogue is brilliant, it's a really fantastic piece of script. I always like to cut things when I'm directing, but this play is so well written and such a tight story that you just can't lose a line. It's like a Rubik's Cube, you need every part in the right place before you can solve the puzzle."
The play was written by Rosemary's Baby and The Stepford Wives author Ira Levin in 1978. It was a huge hit on Broadway, receiving four Tony Awards nominations, including best play as well as an Edgar Award. It also had success on the silver screen when it was made into a movie starring Michael Caine and Christopher Reeve. Despite Deathtrap now being 40 years old, Johnny says it still feels very relevant today.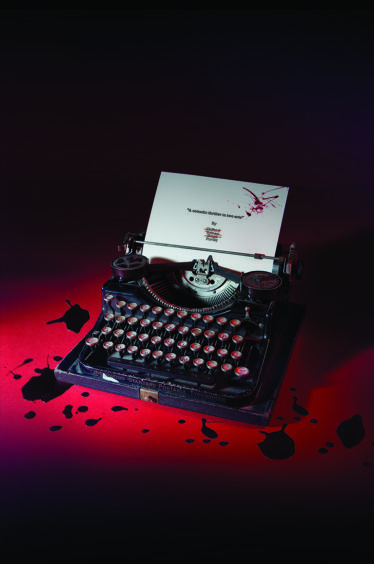 "Other than the fact that typewriters are referenced, nothing else has really dated in it. It examines people's thirst for fame and fortune, which feels particularly relevant just now, in this era when reality TV stars will do anything to be noticed. People don't care what they're known for, as long as they're known."
While the play's comment on celebrity culture is one reason for its success, Johnny  believes there is another, more sinister, explanation for its popularity.
"We are incredibly fascinated with murder! That's why we find Hitchcock movies and plays like this one so engaging. The average human being would never act on an impulse to murder someone, which is why we find it so thrilling to look at the psychology behind a person who would. That dark, macabre world that you would never want to walk in to in real life makes a thrilling fictional world to peep into – for a few hours at least!"
Deathtrap: Dundee Rep, February 20 to  March 10.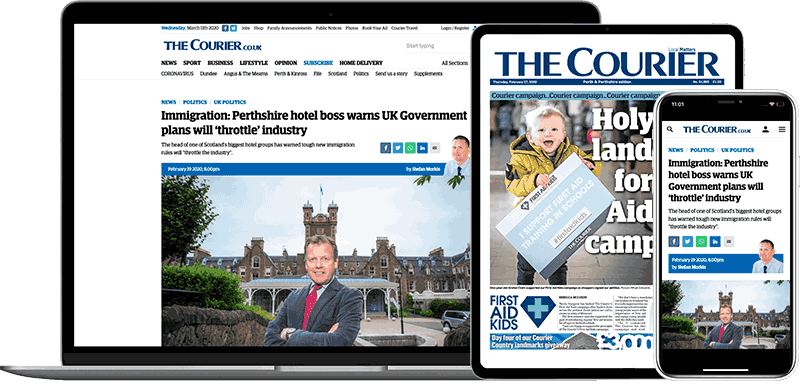 Help support quality local journalism … become a digital subscriber to The Courier
For as little as £5.99 a month you can access all of our content, including Premium articles.
Subscribe