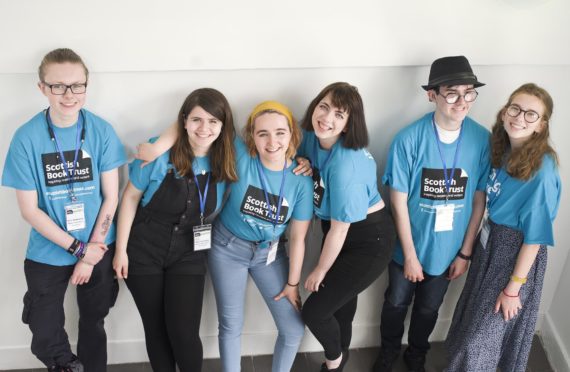 Calling all creative teenagers! Why not enter a unique project from Scottish Book Trust? Caroline Lindsay gets the full story.
Do you know a teenager who loves to write or draw? If so, why not encourage them to enter the Scottish Book Trust's What's Your Story programme?
"Now in its fifth year, the programme has so far assisted around 30 young people from across Scotland to develop writing, illustration and performance projects," explains Allan Berry, Young Writers Programme manager.
Fourteen to 17 year olds living in Scotland are encouraged to apply for this all-expenses paid opportunity to learn, grow and create as a writer or illustrator, and author and mentor Alex Nye has seen at first hand the wealth of talent out there.
"The young people I worked with are so talented that I found it a really inspiring experience," smiles Alex, who is based in Perth & Kinross and whose first book CHILL was published in 2006, winning the Scottish Children's Book of the Year Award.
"I was a mentor during the What's Your Story's pilot year in 2015, and have three times been a Scottish Book Trust Writer in Residence in schools throughout Scotland," she continues. "One of the great pleasures of being an author is visiting schools and libraries to deliver workshops on creative writing, encouraging literacy amongst both young people and their wider families.
"I always wanted to write, and it gives me great pleasure to be able to share this love of literacy with others.
"Being a mentor is about offering sensitive guidance, encouragement and constructive feedback to young people as they engage in their own creative efforts," she explains.
"It is more about the creative process than the finished outcome, although young people do get the chance to showcase a selection of the work they produce over the course of the programme. In my own case I find it's about building trust and respect, understanding the direction the young writer wants to go in, and encouraging them to see and realise their own potential.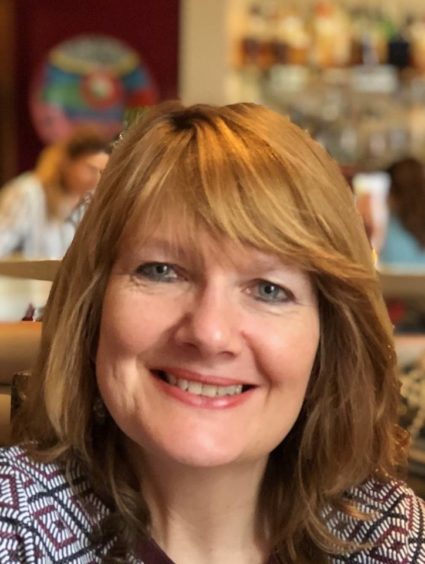 "It's also about playing around with creative ideas, and exploring in a very dynamic way."
Alex reveals the personal reason why she believes young people should take the opportunity to apply for the programme.
"When I was a teenager I loved to write, and I won the WH Smith Young Writer's Award in 1981 with a piece of prose, out of 33,000 entrants. My piece was read and judged by Ted Hughes, former Poet Laureate.
"Although the piece was published by Heinemann I had no opportunity to meet with or be mentored by writers, and I know I would have been so inspired and would have loved that opportunity," she reflects.
"Writing back then was a very solitary and amorphous activity, and you were definitely on your own, with huge mountains to climb, which seemed to involve endless disappointment unless you went to the right school or knew the right people," she says.
"Young people in Scotland have this excellent opportunity to be mentored by writers who remember what it was like to be an aspiring young author.
"To benefit from this dynamic mentoring relationship is a two-way street, and it is important to encourage all young people across Scotland from a diverse range of backgrounds, to apply for this every year. I hope the mentees will feel encouraged and inspired enough to continue to write and to spread the word about the programme."
As an author of children's books, and novels for young adults and adults – including the acclaimed Arguing with the Dead, about Frankenstein author Mary Shelley –  Alex has more than a few writing tips up her sleeve.
"My top tips are simple," she says. "Keep writing, and ignore the rejections. Write what you want to write, not what you think is expected.
"Don't worry if you haven't produced a novel by the time you're 19. I had an aunt who once said: 'You have to learn to walk before you can learn to run.' Stories, journals, poetry – write what you want and what comes from the heart."
Applications close on November 27 so there's till plenty of time to enter. The application is five sections long and includes the applicant's details; what kind of writing, illustrating or storytelling he or she likes to do; likes and influences like favourite books, songs, movies, video games and art; a statement saying why he/she wants to join the StoryBoard, as it's known; and a creative work sample.
The organisers recommend writing longer sections such as the personal statement in a word document first, so the applicant can think carefully about what they want to say. You can save your progress at any time and return to the application later if you need to.