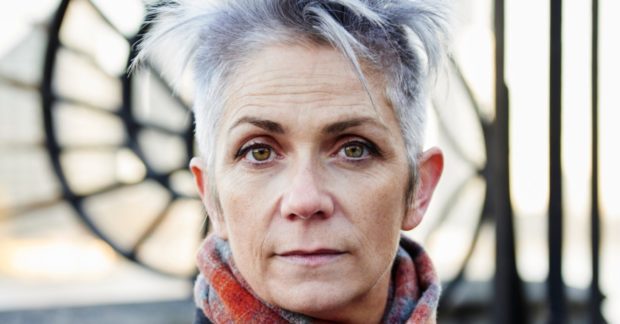 Bloody Scotland, a festival drawing on Scotland's love of the literary macabre and celebrating crime writing, is one of several online highlights this week.
Is there an event in Courier country you think we should know about? Click here to
to submit your event via our online form.
The first-ever edition of the Taiwan Film Festival Edinburgh features a digital programme of 20 curated films, spanning the depth and breadth of Taiwanese cinematography from the 1960s to present day. Thematic strands include Hokkien-language cinema, adaptations of works by famed romance novelist Chiung Yao and highlights from the Taiwanese New Wave.
Daily, until Sun September 27. Times vary, free.
The 13th edition of the Scottish film festival dedicated to political activism and global change hits our screens for its first-ever online programme. Thirty feature length and short films will be broadcast alongside live Q&As, conversations and workshops.
Daily, until Sun September 27. Times and prices vary.
The Bagri Foundation presents Noel Ed De Leon's commission for its At Home in the World open call, which invited artists to create works in response to the Covid-19 pandemic. De Leon's work takes the form of three digital conversations and live streamed performances, wherein guest artists, researchers and cultural activists take a virtual tour of his personal collection of historical artifacts.
Fri September 18, 1pm, free.
An innovative festival drawing on Scotland's love of the literary macabre and celebrating crime writing by bringing together leading Scottish and international writers, showcasing debut voices and encouraging new writers. This year's online programme features 27 authors from five different continents, including Dame Sue Black, Peter May, Lee Child, Val McDermid, Denise Mina, and many more.
Fri September 18 – Sun September 20, times vary, free.
Free admission to see inside some of Glasgow's finest buildings, old and new, and enjoy various guided walks throughout the city in the annual festival that involves more than 100 buildings. The festival's 2020 edition heads online with the theme of 'Untold Stories', shedding light on marginalised stories and uncomfortable truths in the city's history through virtual workshops, talks, audio tours and more.
Fri September 18 – Sun September 20, times vary, free.
Virtual edition of north-east Scotland's biggest food and drink festival. The free online programme boasts over 70+ events, including interactive gin, beer and wine tastings led by local producers, how-to cooking demonstrations for every level of chef, behind-the-scenes tours and live online entertainment from a roster of musicians and DJs.
Fri September 18 – Sun September 20, times vary, free.
An online performance-lecture about how creativity and neurodiversity can help drive social change, and how the COVID-19 pandemic and the Black Lives Matter movement should challenge us to re-think what makes for 'good' leadership.
Sat September 19, 2.30pm, free.
Live online comedy shows in aid of the Trussell Trust. This week's virtual gig features Kiri Pritchard-Mclean, Josh Jones, Judi Love, Harry Hill and Eädyth.
Sat September 19, 7pm, pay what you can.
A giant festival of philosophy and music, with live concerts, discussions, talks, breakfasts and all forms of rumination, punditry and talking heads. The 2020 global online edition of the festival will see live events streamed from Delhi, London and New York, and feature talks and performances from the likes of Biana Jagger, David Miliband, Jon Snow, Alex Kealy, Judy Collins and This Is The Kit.
Sat September 19 and Sun September 20, times vary, free.
This annual celebration of Scotland's larder goes virtual for 2020, whetting our appetites with live streamed interviews with local producers and special offers for audiences across their Facebook, Twitter and Instagram accounts.
Sat September 19 and Sun September 20, times vary, free.
Aberdeenshire Doors Open Days goes virtual in 2020 with a weekend programme of online talks, tours, walks and quizzes.
Sat September 19 and Sun September 20, times vary, free.
One-day virtual edition of the Art Car Boot Fair, featuring works by Gavin Turk, Polly Morgan, Marcus Harvey, Sara Pope, Helen Beard, Pam Hogg and Pure Evil. Each artist will have their own digital 'pitch' showcasing their artworks, specially created films and live links direct to the artist's studio.
Sun September 20, 12pm, £12.
The Irish-French chanteuse, known for her interpretations of David Bowie, Radiohead, Nick Cave, Tom Waits and more, hosts an evening of song and live performance, followed by a Q&A.
Sun September 20, 8pm, £4.
The European Coworking Assembly leads this interactive talk exploring the '15 Minute City', a concept wherein all lifestyle and work facilities are within a short walking or biking radius.
Mon September 21, 1pm, free.
Practice Shodo calligraphy and learn about using traditional materials at this online group suitable for all skill levels.
Mon September 21, 7pm, £17.
Shannon Vallor, the Baillie Gifford Chair in the Ethics of Data and Artificial Intelligence at the Edinburgh Futures Institute, delivers a talk that anticipates what emerging technologies might bring and whether AI can compensate for or disguise ethical gaps in our institutions.
Tue September 22, 12pm, free.
Historic Environment Scotland hosts a weekly live stream Q&A session covering a variety of topics about Scotland's cultural heritage and its future. Previous topics have included the mysterious carved stones of the Western Isles, famous figures from history such as Mary, Queen of Scots and Robert the Bruce, Scottish oral heritage, the impact of climate change and faeries and folklore in Gaelic culture.
Thu September 24, 3.30pm, free.
The best-selling author and bookseller in Scotland's National Book Town discusses his 20 years behind the till at Wigtown's The Bookshop and the many colourful characters he's served throughout his career.
Thu September 24, 5pm, free.
A 30-minute free talk led by Mary Branson, who discusses her contemporary light sculpture 'New Dawn' commemorating the women's suffrage campaign, which was commissioned for permanent display at the Palace of Westminster. The event will be hosted on Microsoft Teams Live Events.
Thu September 24, 6pm, free.
World premiere of Scottish author Alexander McCall Smith and musician Tom Cunningham's collaborative project, which reflects on the lives of Scotland's early saints.
Thu September 24, 7.30pm, free.
Free online gaming event with arcade-style games, quizzes, comedy and prizes to win. Suitable for those ages 18+.
Thu September 24, 8pm, free.
Comedy fundraiser for the charity Bloody Good Period, which raises money to provide menstrual supplies to food banks and asylum seeker drop-in centres across the UK. The line-up includes Jen Brister, Kerry Godliman, Athena Kugblenu, Jayde Adams and Suzi Ruffell.
Thu September 24, 8pm, £10-£15.
YA author Melinda Salisbury discusses her latest book, set in the Scottish Highlands, about dark forces stirring in a remote village.
Thu September 24, 9pm, free.
An established and celebrated feature in the Scottish literary calendar attracting many big names. For ten days Scotland's National Book Town buzzes with book events as well as theatre, music and site-specific events in quirky venues. The 2020 event will now take place online and will feature two main themes: Resilience and Connection.
Thu September 24, until Sun October 4. Times vary, free.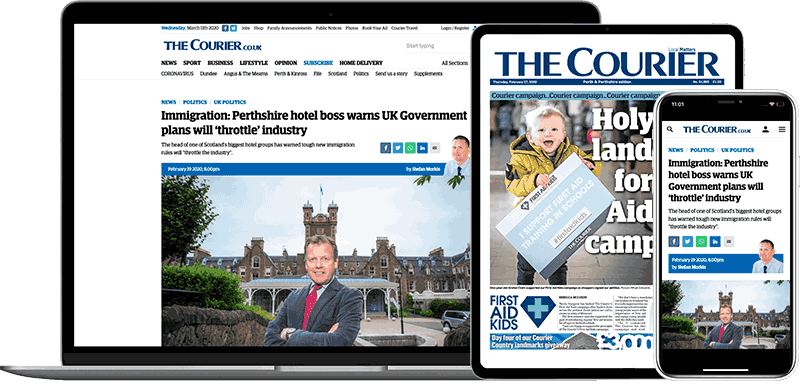 Help support quality local journalism … become a digital subscriber to The Courier
For as little as £5.99 a month you can access all of our content, including Premium articles.
Subscribe