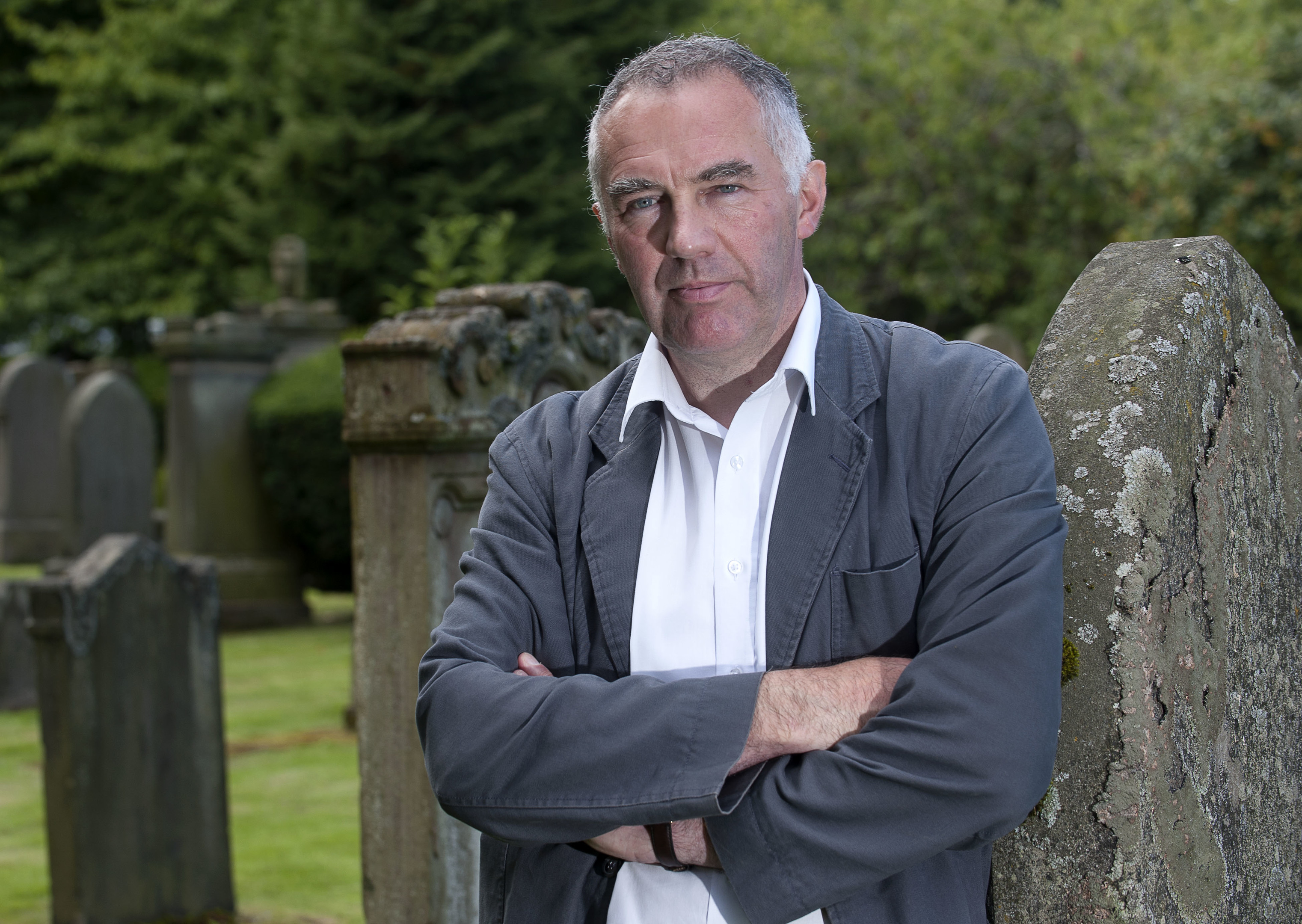 What is the connection between Couttie's Wynd and a king of Scotland? Which eminent Dundee citizen was born in the Punjab and is commemorated in a street name? And which Second World War flying ace, who ended up in Colditz, has a city square named after him?
These and numerous other interesting questions are answered in Malcolm Archibald's new book Dundee At A Glance.
This is the fifth book about the city from one of Scotland's most prolific authors and winner of the 2005 Dundee International book prize.
A myriad of historical fact, anecdotes, legend and myth is complemented by 200 photographs revealing the fascinating stories behind the street names, buildings and people of Dundee.
Originally from Edinburgh, Malcolm came to Dundee as a mature student in 1997 and that's when his love affair with the city began.
"It was like a rebirth: a new start to life in an institution and a city that seemed to welcome both myself and my wife," he recalls.
After graduating with an honours degree in history he worked in the city as a postman and lecturer (at the same time) and, after winning the Book Prize in 2005, decided to concentrate on lecturing, writing and researching.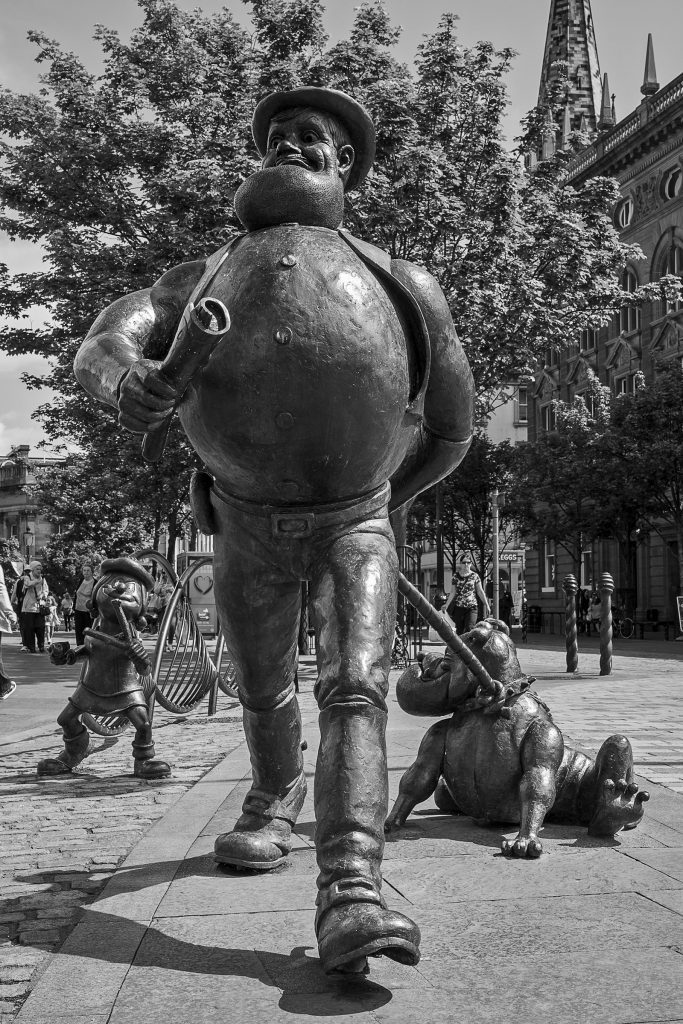 Malcolm firmly believes that despite all the changes over the years Dundee still retains a unique quality.
"Dundee is not the buildings and roads: the people of the city make it what it is," he says.
"They add the character that abounds in every street, every lane and every area of open ground. They supply the friendliness in the shops and pubs and public buildings. They are the sort of people who can't be knocked down for long: they bounce back, like the city itself.
I also love the city's toleration and inclusiveness. Dundee seems to accept anybody, whatever their faults and mistakes. It is also vibrant and dynamic: a city that never stands still and is always open to trying something new."
Research for the book involved delving into old volumes about the city, maps old and new, internet sources, Dundee Archives and old copies of The Courier.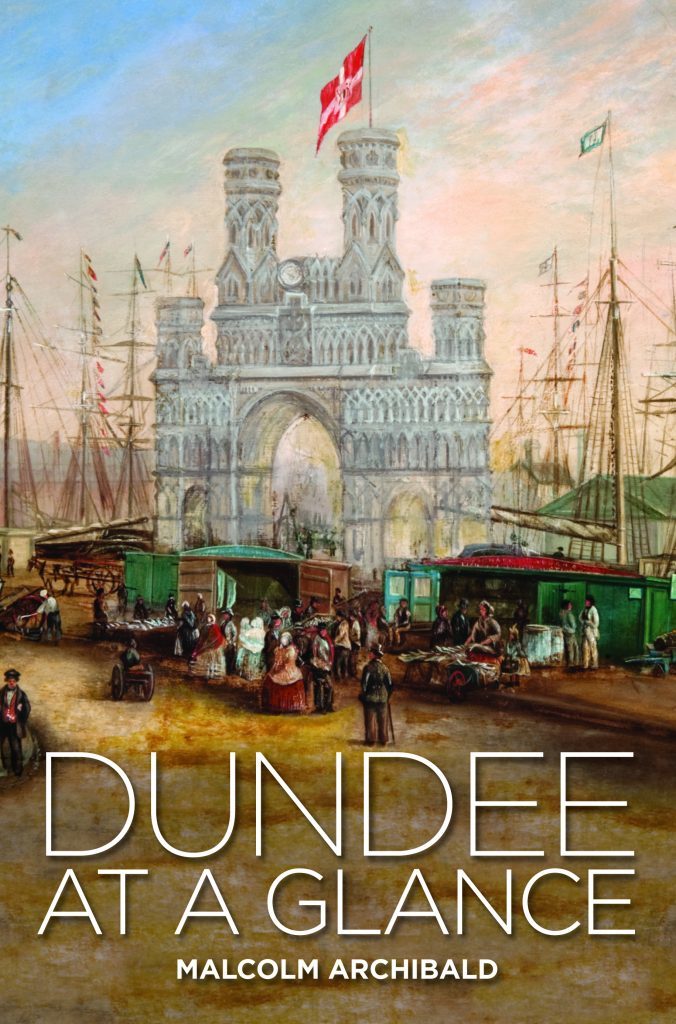 Passionate about the city as a whole, he admits to having a few favourite areas: "Seabraes for the view; Geddes Quadrangle for the atmosphere, Riverside on a wild day when the Tay is breaking creamy white against the wall, Camperdown Park during the Flower Festival, Victoria Dock early in the morning with a slight mist on the water; HMS Unicorn and Discovery are both so atmospheric; Balgay Hill when it is quiet…
"And my favourite has to be The McManus – it's poetry in stone," he enthuses.
"You can't keep Dundee down. It is an amazing city with a truly fascinating past. It is a city made by the people and one to be proud of. Dundee wraps itself around you and makes you part of it unlike anywhere else I have ever lived."
Dundee At A Glance by Malcolm Archibald, Fort Publishing, priced £11.99.
Building on the past
Coldside Library, Strathmartine Road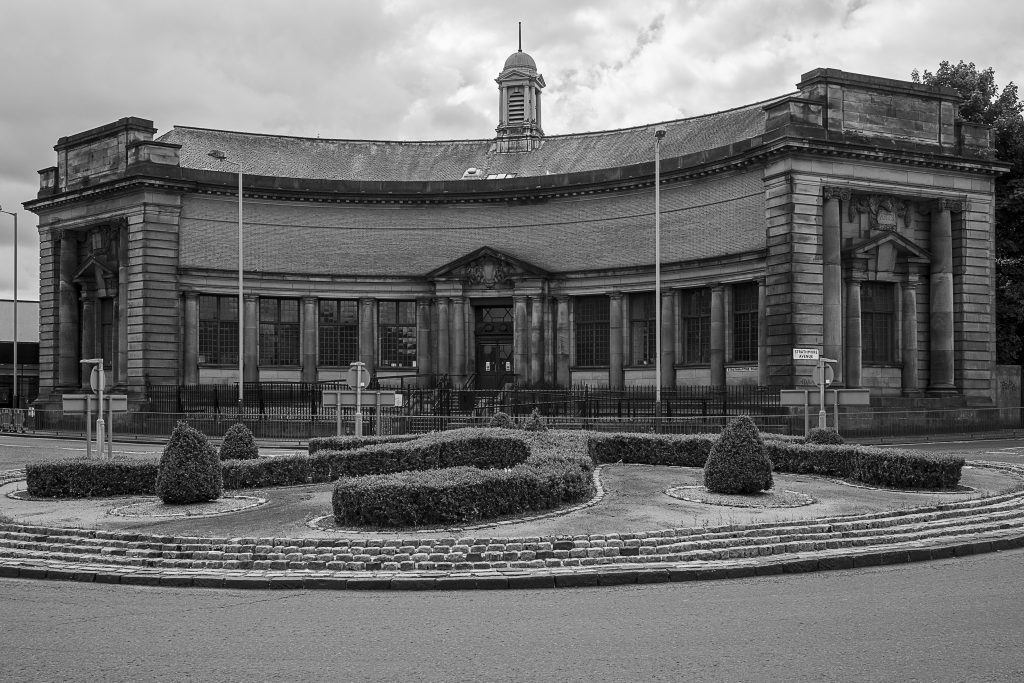 Designed by James Thomson in 1908, the front is Uiniquely concave, the library itself is Y-shaped, with amazing gables that face on to Strathmartine Road and Strathmartine Avenue This is one of Dundee's Carnegie libraries, financed by a grant from the Dunfermline-born steel magnate Andrew Carnegie. The land for the library was donated by a former Lord Provost, Sir Charles Barrie, whose house had been on the site. Barrie (1840-1912) was a shipowner, whose son became a Liberal MP and the first Baron Abertay.
The Howff
The name generally howff means a favourite haunt or meeting place but in Dundee it is also a burial ground.
Originally, this area was occupied by Greyfriars Monastery, founded by Dervorguilla, Lady of Galloway. Greyfriars is said to have been beautiful as well as occupying a vastly important place in Scottish history – the Scottish clergy gathered here to recognise Robert the Bruce as the legitimate King of the Scots.
Torn down by the English in 1547, Queen Mary granted the land to Dundee in 1562 for a public burial ground and the Nine Trades of Dundee used the Howff as a meeting place to discuss business.
In the early 19th Century grave robbers stole fresh corpses from graves and sold them to anatomists and the Howff was not immune to these practices.
Couttie's Wynd
One of the most evocative survivors of old Dundee, Couttie's Wynd is a narrow, gently curving lane that extends from Whitehall Crescent to the Nethergate. This route is ancient and was used in the early Middle Ages by people moving from the town to the shore and vice versa.
It may well be named after local butcher William Couttie who bought property in the Wynd. A more colourful account claims that King James V gave the land to a drover named Couttie who had helped him drive off a band of robbers. By the early 19th Century the wynd was notorious for cheap lodging houses, brothels and sordid violence. Today it is quieter with no houses of ill-repute.
Giveaway
We have 10 copies of Dundee At A Glance to give away to the first names chosen at random after the closing date of November 30. To enter, send your name, address and postcode, with "Dundee book" in the subject field, to clindsay@thecourier.co.uk