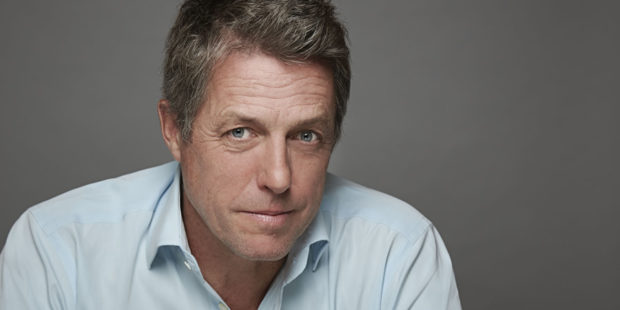 This week, Paul has a lively festive date with Dolly Parton, Hugh Grant, a talking bear and a sentient scarecrow…
NEXT WEEK'S TV
WORZEL GUMMIDGE
Boxing Day and Friday, BBC One, 6:20pm and 7pm
A labour of love for writer/director/star Mackenzie Crook, this adaptation of the evergreen children's books is every bit as charming and funny as you'd expect from the man behind Detectorists. Early press photographs of Crook as the root vegetable-headed scarecrow made him look infinitely more unsettling than Jon Pertwee's iteration, which is quite an achievement, but thankfully he's turnip-sweet when you see him in action. Crook makes several wise decisions, such as not doing a Pertwee impersonation, making minimal concessions to the modern world, and basking, a la Detectorists, in gorgeous bucolic scenery scored to haunting English folk music. He's also assembled a cast including Michael Palin, Steve Pemberton and Zoe Wannamaker. It all works.
HUGH GRANT: A LIFE ON SCREEN
Monday, BBC Two, 9pm
The global success of Four Weddings and a Funeral transformed Hugh Grant, at that point just a young jobbing actor with a background in Edinburgh Fringe comedy, into an overnight sensation. It also typecast him as a bumbling English charmer, which, as he readily admits in this enjoyable profile, was partly his own fault. In more recent years, however, he's successfully severed ties with that image via critically-acclaimed roles such as Jeremy Thorpe in A Very English Scandal. He is, in fact, a fine character actor. Grant has a reputation for being quite irascible, but he's on good form here as he rakes over the highs and lows of his career with, quelle surprise, lashings of wry self-deprecation.
DOLLY PARTON: HERE I AM
Christmas Day, BBC Two, 8:30pm
When Dolly Parton settled upon her image as a pulchritudinous backwoods Barbie, she created a sly form of self-parody that's always been controlled on her own terms. This sturdy 90-minute documentary ventures beyond that façade to highlight her considerable gifts as a singer-songwriter. Parton is a funny woman who takes her craft seriously. With characteristic wit and wisdom, she looks back over her storeyed career, which began in the 1960s when, as a determined young woman in a male-dominated industry, she smuggled feminism into the conservative Country charts. Superstardom beckoned. This saga of uncompromising self-realisation features insight from musicologists, collaborators and famous friends such as Jane Fonda. It also boasts a stunning array of wigs.
PADDINGTON: THE MAN BEHIND THE BEAR
Boxing Day, BBC Two, 9pm
Michael Bond was an unassuming genius whose stories about a hapless little Peruvian bear have brought pleasure to millions. Hosted by Hugh Bonneville, this cockle-warming documentary reveals how Paddington came to be. While serving during WWII, Bond was haunted by the sight of starving Jewish refugees packed into a boat. Meanwhile, back in England, his parents welcomed Jewish children into their home. Bond later resided in Notting Hill, where he witnessed first-hand the racism endured by the Windrush generation. It's not much of a stretch to view Paddington as an embodiment of Bond's compassion for displaced immigrants. Contributors include Bernard Cribbins, Stephen Fry and Jeremy Clarkson, whose parents manufactured a successful range of Paddington toys in the 1970s.
FILM of THE WEEK
PADDINGTON 2
Boxing Day, BBC One, 7:20pm
This utterly delightful family film is a rare ursine beast: a sequel that actually improves upon its predecessor. This time, our lovable little hero is falsely accused of stealing a priceless book by a vain, villainous actor (Hugh Grant having an irresistible whale of a time). Clever, charming and genuinely funny, it's packed with beautifully realised set-pieces and a suitcase-full of earned emotion.
LAST WEEK'S TV
ROD STEWART: REEL STORIES
Saturday 14, BBC Two
During this informal interview with Rod, Dermot O'Leary cued up various archive clips of the once-great artist in action. As he raked over his past, Rod's natural ebullience was tinged with a pang of wistfulness he doesn't usually reveal in public. He was clearly quite moved at times. Rod would never admit this himself, but I do think he knows that he squandered his talent.
A MERRY TUDOR CHRISTMAS WITH LUCY WORSLEY
Friday 20, BBC Two
In which the chummy historian cleaved to her tried and tested formula of whisking us back in time while dressing up in period garb. Her mission on this occasion was to recapture the broiling stew of sights, tastes and smells of a traditional Christmas during the Tudor era. The tone was even more light-hearted than usual, but given the time of year that's to be forgiven.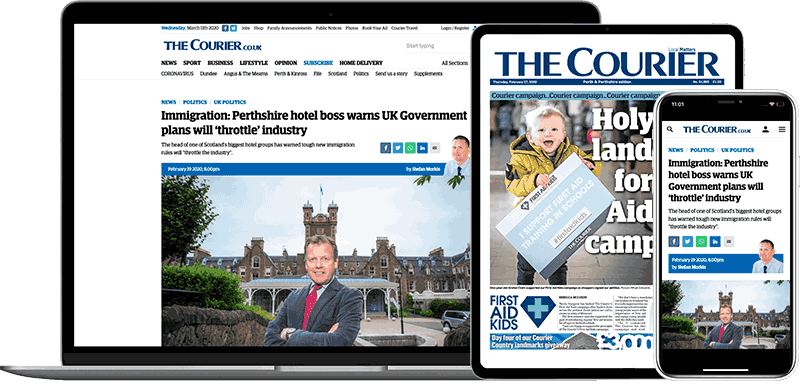 Help support quality local journalism … become a digital subscriber to The Courier
For as little as £5.99 a month you can access all of our content, including Premium articles.
Subscribe